Engage Your Real Estate Clients with Video
Grow your real estate business with the fastest, easiest, and most affordable video platform. Create, send, and track videos via email, SMS and social.
SIGNUP WITH EMAIL
GET A FREE ACCOUNT
Used by the industries the biggest brokerages




KEY BENEFITS
Here's What You Can Expect with Dubb
MORE OPENS
Drive more engagement to emails and social posts.
MORE BOOKINGS
Get more meaningful appointments on your calendar.
MORE CONVERSIONS
Drive more engaged prospects through your sales funnel.
WATCH OUR VIDEO
Dubb video landing pages are easily sent via email, LinkedIn, SMS, CRMs and more to convert viewers into clients.
WATCH A DUBB VIDEO NOW
FEATURED INTEGRATIONS
Communicate with Video
We're all about meeting you where you are. Grab a free trial to Dubb today to see how we can lift up your stack with video.
GET A FREE ACCOUNT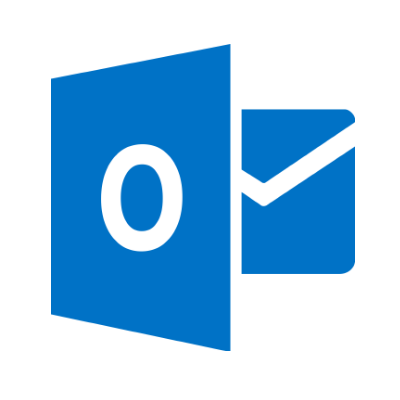 Convert Views into Actions
Create Videos

Use the Dubb Mobile App to create dynamic business videos with ease.

Create Landing Pages

Share your videos on your favorite channels and provide multiple calls-to-action.

Create Relationships

Get tracking of your contacts' engagement from email, forms, video and calls-to-action.
GET A FREE ACCOUNT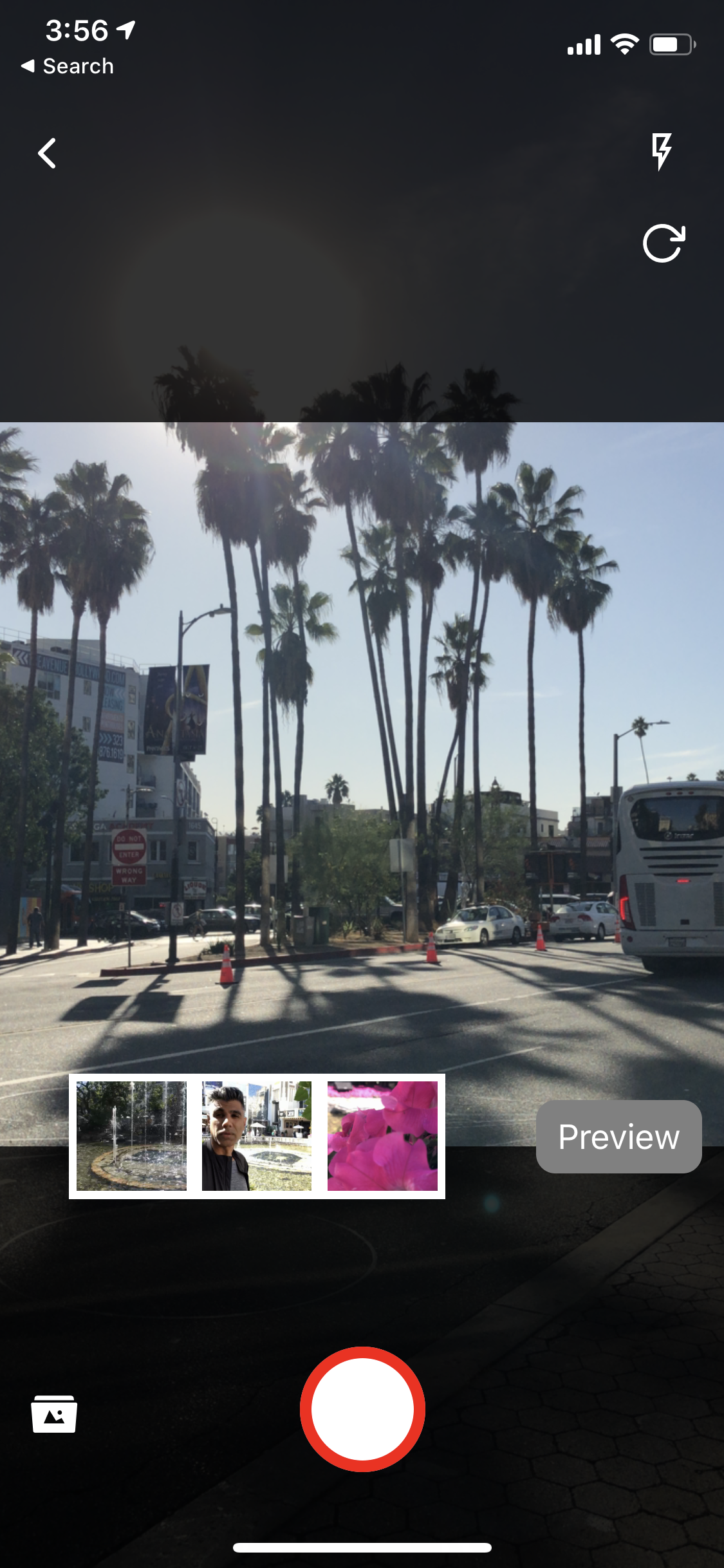 Instant Production
Real-Time Mobile Editing

Use the Dubb Mobile App to create dynamic business videos with ease.

Share via Email, Social & SMS

Share to your favorite channels where your contact are to drive conversions.

Advanced Reporting

Get tracking of your contacts' engagement from email, video and calls-to-action.
GET FREE TRIAL
256
Number of 5-star reviews
What our customers are saying about Dubb
Here it right from the people whose lives haved changed.
GET A FREE ACCOUNT
Dubb lets you communicate and connect by making easily shareable videos that do not require special tools or knowledge.

---

John Jantsch,

Duct Tape Marketing
I am loving Dubb! Connecting with our customer base is hugely important. Email does this to some extent, but being able to make a response and share with a Dubb video is just sublime. The feedback from my clients has been extremely positive. Cheers!

---
I signed up for a Dubb trial and was instantly blown away with the ease of use and capabilities. I did have a few questions for the support team and the support that I received was phenomenal. Not only did she answer my questions promptly and thoroughly - when I made a suggestion that would improve the user experience, she shared it with her dev team and within 2 hrs they had implemented my suggestion. Talk about impressive. That sealed the deal for me.

---

Katrina Scarlett,

The Subtle Details
I am loving Dubb. Being able to share with a Dubb video is just sublime. The feedback from my clients has been extremely positive.

---
Super Easy & Feature Rich… This is definitely a 5 star from me because it was super easy to use right out of the gate and is feature-rich in terms of the CTA options. I use Dubb videos in my email campaigns and for sending personalized greeting videos to prospects and customers. I am really happy with this purchase. I think DUbb has great potential for improving client communication and building new business!

---
Dubb has to be one of the most useful sales tools and I have received amazing results and feedback from videos I have sent out.

---
Recording at this quality, having it available with gif and link straight to email is a very smooth experience

---
User-friendly and an easy way to build rapport with new prospects and for messages that stand out with that personal touch.

---
Definitely worth the purchase, and the automation is a huge benefit.

---

Prab Randhawa

My Prism Insurance
I am a realtor and I like the fact that Dubb not only integrates with my Gmail, but also my CRM, Liondesk!

---

Larry Fleckinger

Housemax Pro Realty
Game Changer in every sense. The video communication is fast, it looks professional, the platform is rock solid, the mobile app is super simple to use. The integrations make sense. This is a polished a product and it's just a game changer in every sense. Absolutely in love with it and now my team uses it too.

---

Paola Marquez

Paos Fit World
I've been so impressed with the Dubb platform that I subscribed to Dubb for my second company!

---

Melissa Blair

Cultivating Sales LLC
This is fire! With Dubb we can create a video landing page thats branded, trackable, AND has a CTA right on the page

---

Evan Shapiro

Med Spa Advertising
Dubb Chrome Extension
The Dubb Chrome Extension is a powerful yet easy-to-use video solution that allows you to create and share videos recorded from your screen or webcam. Share your videos directly from dozens of channels including Gmail, LinkedIn, and your favorite CRMs.
Learn More
Dubb Desktop App
The Dubb Desktop app is a fully-integrated screen and webcam recording desktop app for your Mac or PC. Record anything you can see on your screen, including PowerPoint presentations, PDF documents, and your entire browser. Have peace-of-mind know you can also play, pause and maximize your webcam to add a more polished look to your video. Maybe even a masterclass.
Learn More
Dubb Mobile App
The Dubb mobile app and mobile-optimized website gives users the ability to create or upload engaging videos directly from their mobile device.
Learn More
Dubb Transcribe
Get ready for auto-transcription! Now we can transcribe your Dubb videos to any language of your choosing (for very modest price per minute). Simply select a video from your Dubb Dashboard to access the video details page and scroll down to find the auto-transcription option.
Learn More
Dubb Messaging
We are proud to announce Dubb Messaging! Enabled with one click, Dubb Messaging allows real-time text communication right below your video. It works on desktop and mobile. Follow-ups have never been easier!
Learn More
Dubb + YouTube
Introducing YouTube integration! Now you can make any YouTube video actionable with the ability to add YouTube videos to Dubb Action Pages. Control of the design of your page while leveraging Dubb's interactive calls-to-action. Drive sales, schedule meetings and more!
Learn More
Dubb CRM
While Dubb has integrations and is compatible with most major CRM platforms like Hubspot and Salesforce, it also provides its own built-in CRM if users need an all-in-one solution. With the Dubb CRM users can import and manage contacts, track deal flow, and send personalized video emails/SMS in bulk. Your customers are waiting.
Learn More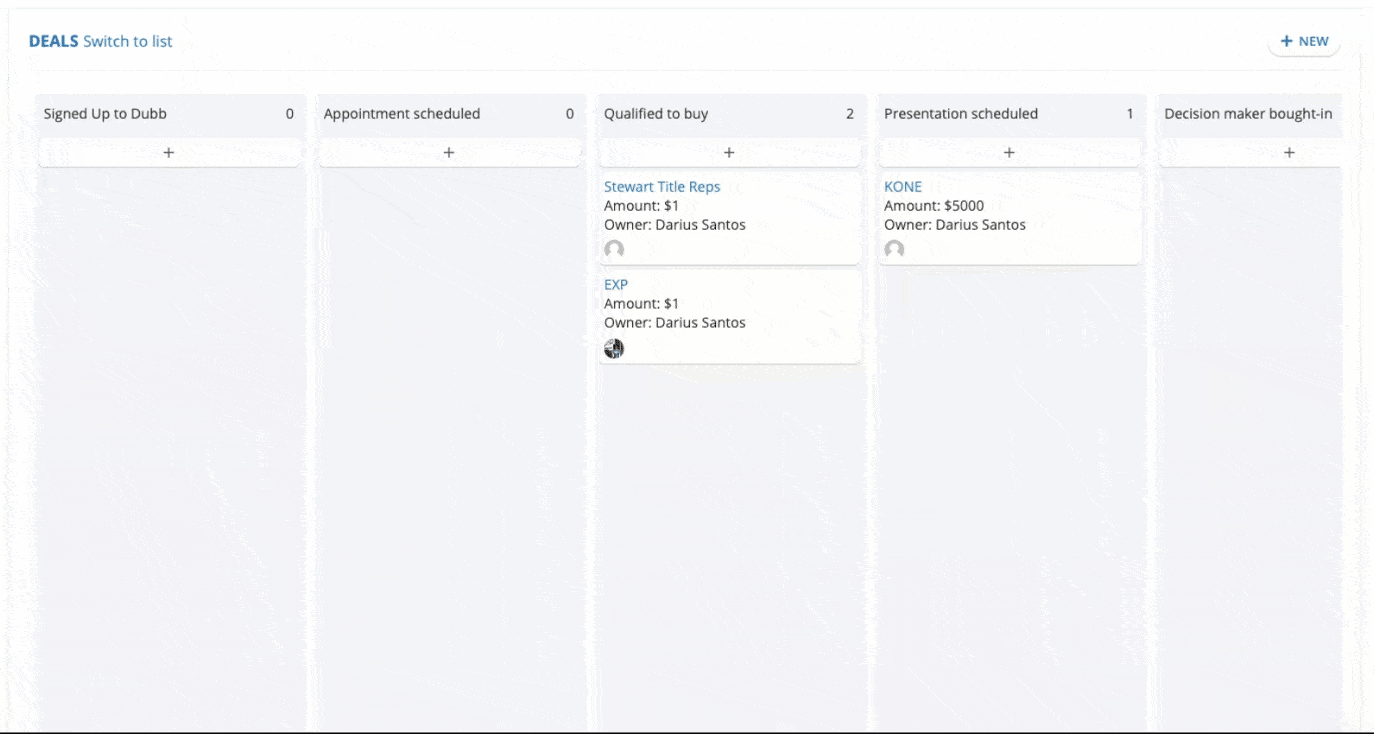 Try Dubb now.... love it forever
Why wait? Start now!
GET A FREE ACCOUNT
or signup with
no credit card required