If you're in marketing, you're using video. But not everyone is using a full film crew: sometimes marketing is home-grown, on your own phone.
No matter what your product is – fashion, food, leather belts, or yourself – you have to market that product well, and solid shooting is part of that. If you're making selfie videos (velfies?), that's a good start. But there are more ways to increase the likelihood that your videos will convert to sales.
If you're using Dubb products, you know video is the name of the game. Dubb lets you film from anywhere using any device – so even if you're filming on the go, you can still use the tips below.
Put A Face on It
Seeing faces in the video makes you and your product seem more trustworthy.  I'm sure that ramen bowl is delicious, and I'm sure your graphic design skills are top-notch. But if you're only filming the product and not the product-maker, then you're losing half of the video's impact.
Humans are hardwired to judge a face for trustworthiness. You can be a "non-judgmental" person, but you're DNA isn't – facial cues, eye and mouth movements, tone of voice are all biological indicators of trustworthiness, despite your actual personality. According to a Princeton University study, human brains categorize someone as "trustworthy" or not in one-tenth of a second.  Direct eye contact and an easygoing smile can go a long way to making you seem credible.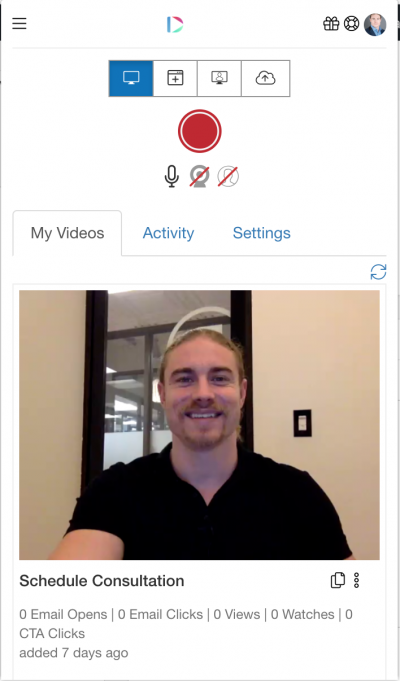 All this to say: just showing the product won't build familiarity and trust. Both are needed to persuade someone to believe in your brand. When they're buying your product, they're buying you, as well – so show up on camera. Introduce yourself. Be confident in your brand.
Going Steady
Image stabilization goes a long way to increasing credibility and converting videos to sales. If your video is shaky, it seems less professional, which hurts your ethos.
If possible, don't hold the phone or camera in your hands. Invest in a tripod. Make sure it's level. Don't touch the camera unless you have to. If you're on the go, there are mini phone tripods you can carry in a bag. If it's a last-minute film decision, then prop up the phone on something – avoid holding it in your unsteady human hands.
Even selfie-sticks are iffy because they don't guarantee steadiness for a video.
A suggestion: invest in a steadicam, a gimbal, or something similar. These are camera mounts that adjust as your camera moves, so that the image is stable even if the camera is moving a lot. You can find some for about $30. There are hand-held steady mounts, chest mounts, or more heavy-duty. For the on-the-go filmer, the hand-held ones work great. (You can even build your own, you DIY-er.)
Vertical or Horizontal?
Whether you're filming vertically or horizontally depends on which audience you're trying to capture.
It used to be that if you shot a video in portrait mode, you would incur the wrath of the black boxes when you published it: those black borders on either side of your long, skinny video that made it annoying to watch.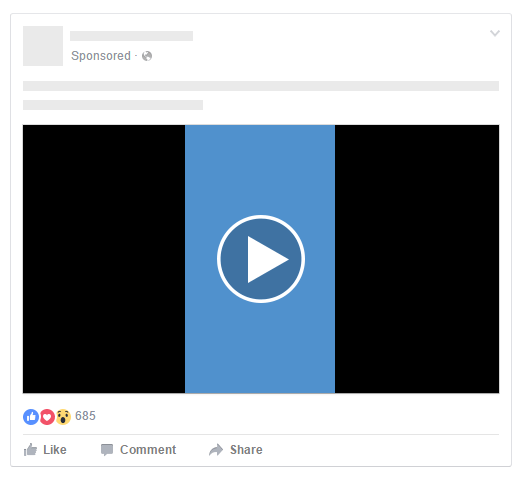 But now, almost all social media networks embrace the vertical format. Facebook, Instagram, Snapchat, Twitter, YouTube (if viewed in full screen mode): vertical videos publish with no black borders.
They changed this format because they knew that most people are browsing in portrait mode and can't be bothered to flip the phone just to watch a brief video. 94% of people hold their phones vertically ("portrait mode") when using it generally. It's usually only for watching video that people hold it horizontally ("landscape mode"). But even that is changing for video watching.
Vertical video ads also convert better because they take up more space on the web page – capturing more attention by taking up more space.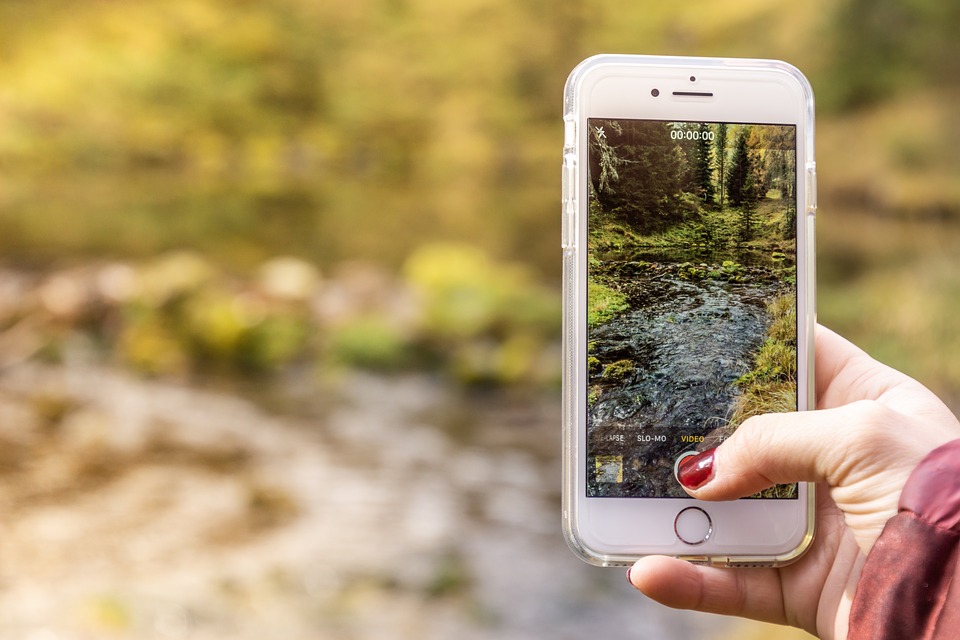 So consider your audience: are they using Snapchat? Are they on Instagram? Then use a vertical video, since that's how they'll hold their phone and what video formats they'll be looking at.  Are they LinkedIn? Then remember that most people use their desktops and laptops to look at LinkedIn – and horizontal videos take up more space on those.
Email is often still seen in landscape mode. If you're combining video with an email campaign (something we've discussed at length here!), then consider filming in landscape mode. Remember that the choice is based on who your audience is, what video viewing formats they use the most, and which video length will take up the most space on their screen.
Invest in a Microphone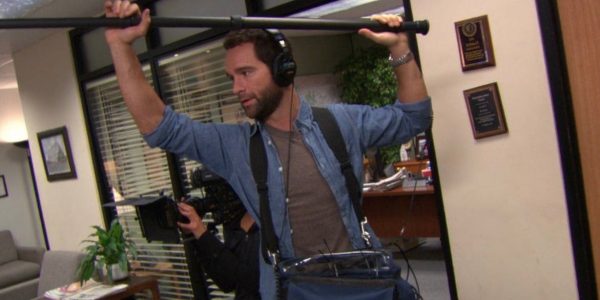 Just yelling at a screen doesn't mean your microphone will pick up your voice. Yelling also won't drown out the noises around you. You need a microphone of some kind to make sure the video can isolate your voice rather than focusing on every sound. This will again up your credibility and trustworthiness.
Professional filming and marketing productions have entire crews – but you don't need a boom guy. Plug in headphones to your phone or camera that have a microphone built on: then you can monitor the audio quality as you go. Even if you use an external mic, you should still plug in headphones….unless you really are using a boom guy.
Lavalier microphones are great because they can pin to your lapel and you're guaranteed to always be within the mic range. Shotgun microphones must be pointed directly at the subject and have a small radius – but they have great audio quality and will really pinpoint your voice. Just…don't move too much.
For more advice about mics and cameras, check out Dubb's article about what equipment we use when filming, which includes nice mics!
Clean up the Clutter
Make sure the background isn't distracting. (Now's the time to Mari Kondo your house – for your own sake as well.) If there are things in the background, keep them minimal or related to your brand.
If you don't have a way to clear the background (the bookcase is just too heavy to move), then focus the camera on yourself, blur the background, and put stronger light on yourself – darken the background. And maybe the clutter can still be on brand. Speaking of light:
Light up Your Life
Make sure you have a bright light facing you head-on, but double-check that it's not casting shadows on your face. A good light can change the entire perspective on a video: people can see you (upping trustworthiness), see your product (upping credibility), and it looks more crisp and professional.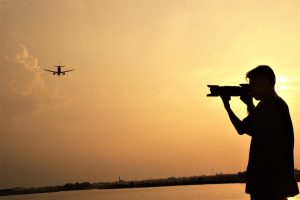 Don't be backlit – that's when the light is shining from behind you, creating a halo effect but keeping your face in the dark. In fact, just don't shoot in the dark.
If you're on the go and don't have time to set up a well-lit area, find a lamp, sit under it, angle it so that there are the least amount of shadows without washing yourself out – and film. If you can't control the light (maybe you're in a cafe), then find a spot with light facing you; don't sit directly underneath it.
And if you're not on the go: can we interest you in a "ring light"? They do a solid job of getting rid of shadows and casting a warm light that illuminates everything needing illumination. Many video bloggers use them rather than finagling with lamps.
If a ring light feels too intense, then try a ring light attachment for your phone (even better for on-the-go filming!)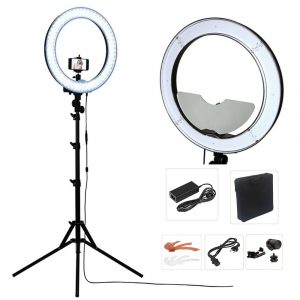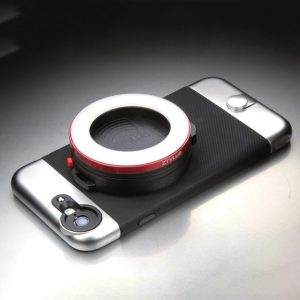 This blog post was co-authored by Jessi Johnson and Ruben Dua (@rubendua).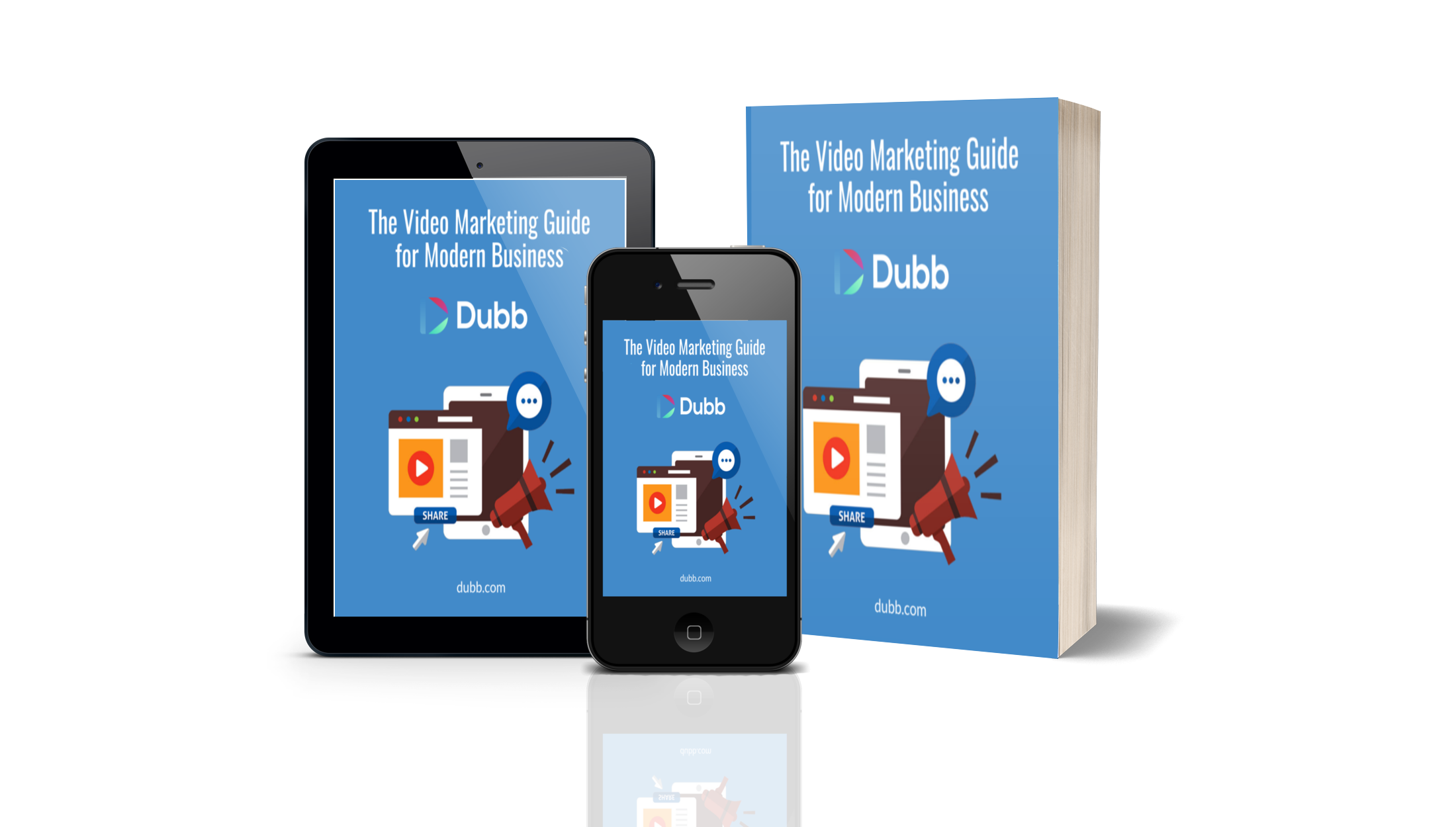 [eBook] The Video Marketing Guide for Modern Business
Dubb is a video communication platform that lets users send personalized, trackable videos. The Dubb platform simplifies video sharing with a Chrome Extension, Outlook Add-In, mobile app and website that allow users to share and track screen and camera videos. Dubb offers a free 14-day trial with no credit required.