Why You Should Use Videos in Email Campaigns
Unless you've had your head in the proverbial sand, as a marketer, you know that video is the present and future of marketing. Video not only accounts for about 80 percent of all consumer internet traffic, but it helps viewers retain more information (specifically, 95 percent of a message when consumed in video form compared to 10 percent when consuming text). 
Better yet, your audience wants to view video. According to a recent survey by HubSpot, 54 percent of respondents (which was the highest total in the survey) indicated that they want to view video content from the brand or business that they support. Simply put, we have entered the golden era of video content and there is no going back anytime soon.
But having said this, there is an important caveat here. 
Video can't be the only method that you use to reach and connect with your audience. If you are throwing out email marketing in full favor of video, then you're cutting your impact by half. In fact, according to that same HubSpot survey, 46 percent of respondents (the second-highest total in the survey) indicated that they want their favorite brands or businesses to produce email content and/or newsletters. 
As you can guess, the real power is combining video and email. Doing so lets you develop an even closer relationship with members of your audience. In other words, by using a service like Dubb to send videos through email, you are putting yourself in a great position to accomplish all of your business goals.
Why You Still Need Emails
Email is still an essential part of a marketing strategy. There are many reasons for this, but the most notable is that email is ubiquitous. Think about it this way: name one person you personally know who doesn't have an email account. Not even one. For any reason. Either you couldn't think of anyone or you had to think long and hard – because today, it's abnormal to be without one. You can't even sign up for most social media accounts, apply for most jobs, or even travel without one.
Email runs our professional lives and is an underrated way of communicating in our personal lives. Roughly nine out of ten Americans have a mobile device and 54 percent of opened emails are on mobile devices. 80 percent of Americans check their email at least once per day, and approximately 25 percent of those check their email many times per day. 
Email also reaches people worldwide. It isn't limited by bandwidth, country conversions, or time constraints. According to the Radicati Group, a technology market research firm: "More than 34% of the people worldwide use email. That's about 2.5 billion people. It's predicted to increase to 2.8 billion email users in the next 2 years".
All of this means that email campaigns are still reaching a significant amount of people. Even though much of the mainstream hype is about reaching your audience on social media channels like Facebook, Instagram, or YouTube, an email audience is an underrated, yet critical component of any marketing strategy. In other words, when you utilize an email marketing campaign, you are increasing your chances of reaching a wide audience, perhaps the widest audience.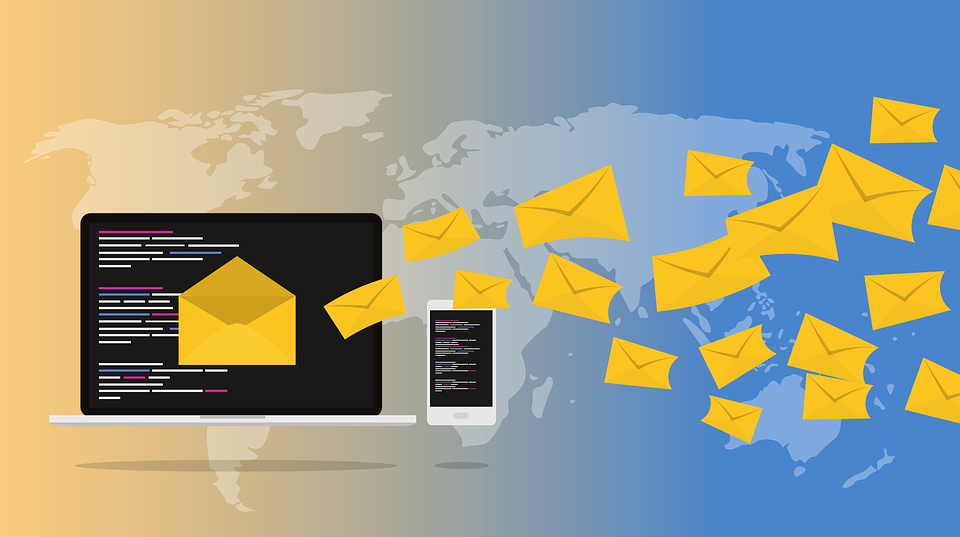 Opening emails on mobile devices also means that you are reaching consumers in real-time. The data, again, is enlightening. About six in ten Americans check their personal email while they are on-the-go and 75 percent of them are using smartphones. Because we are all checking our email accounts so frequently, marketers can offer things like time-sensitive deals in order to generate enthusiasm toward a product or service. And by leveraging analytics like open rate data, you can understand the optimal times to contact members of your email list.
Finally, email is cost-effective. According to the Direct Marketing Association, for every $1 spent on an email marketing campaign, $40 in ROI is generated. This is primarily due to the inherent scalability of email technology. The marginal cost of sending an email is virtually zero. With sufficient targeting and a compelling message for your audience, you will likely see a significant return from your email marketing investment.  
Why Videos Are So Darn Important
Most marketers already know this, but it's also worth taking some time to complete a quick rundown on the importance of video. To make sure everyone is on the same page, it is worth going over some compelling statistics about video marketing as a whole: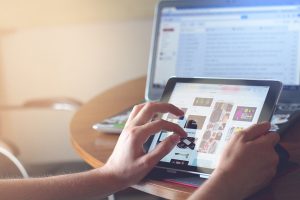 Video is so compelling for a number of reasons, but I think that one of the most critical is that video easily allows for authentic storytelling. Humans are inherently wired to crave stories. Stories give our life meaning and allow us to connect with other human beings. While there is some great storytelling in text and audio form, video makes it much easier to connect with an audience. Along with our internal wiring for stories, we are also wired to crave visuals. The brain, in fact, processes images a stunning 60,000 times faster than it processes text. And from there, video outshines static images in terms of engagement and sharing.
So ultimately, it's no wonder that audiences love video. And by being authentic in your videos, you are setting yourself up nicely to build a real, tangible connection with each member of your audience.
Email + Video = YES.
So by now, you clearly understand that both emails and video content are still important items in your marketing toolkit. But obviously, video is still king … right?
Not exactly. 
In fact, it's more like email and video are co-rulers. Paired together, both of these potent forces make for an extremely powerful campaign.
Video email marketing is a lot more impactful than regular email campaigns. Once again, let's go to the statistics. Companies that use videos in their emails saw 55 percent higher click-through rates; 44 percent saw an increase in the number of times consumers spent looking at the email, and 41 percent saw an increase in how many times their email was shared or forwarded.
As with everything discussed here, there is no one overarching reason for this. But if we had to boil it down, it would simply center on the fact that video email marketing lets marketers send naturally high-converting content directly to members of their audience. There's no need to go to your company's website or social media pages. Rather, your audience members simply check their email (which they already do multiple times per day). And once they open their emails, they are treated to content in a medium that they are already wired to enjoy.
Google Likes Your Video Email Campaigns
An added benefit from the increase in sharing and forwarding of online content is better SEO. Videos gain attention and popularity, emails make it easier to forward the videos, and the increase in sharing a popular video from your company is an improved Google search ranking. Regardless of the sector or industry of your business, better SEO is always welcome. It can help you build a larger online following and, consequently, lead to more sales.
In addition, videos are more likely to retain attention, meaning that people are spending just that much longer on your landing page. In fact, a company is 53 times more likely to show up on the first page of Google if they have a video embedded on their website and in their emails.
According to Hubspot, 83 percent of consumers worldwide prefer to watch video content on YouTube. Importantly, Google owns YouTube. So if you optimize your campaign's SEO for YouTube, you'll attract more attention, and Google will notice that increase – subsequently upping your position within their search engine algorithm. To put it another way, video email campaigns can be a cheap and effective way for new customers to find your business through Google.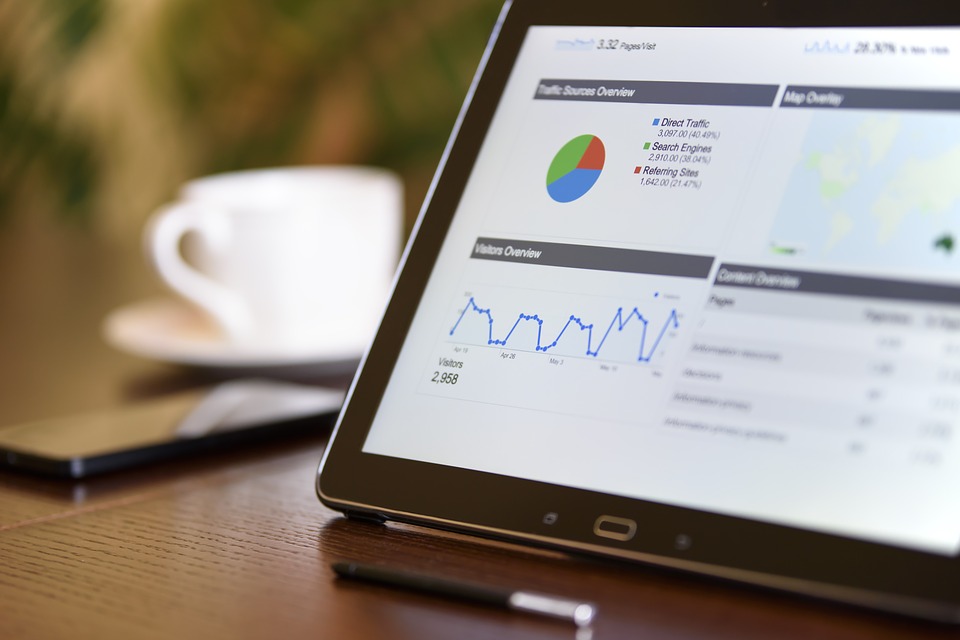 Some Practical Tips
As you can tell, we at Dubb absolutely love video email marketing. It is an extremely effective way to connect with your audience. Not only that, but those authentic connections, over time, can lead to more sales. 
Throughout this article, however, I have omitted one important discussion. That is how you can best leverage video email marketing in your own business. Ultimately, there are few hard and fast rules here. Much of this is an art. It is in your best interest to experiment and try different things.
Nevertheless, I wanted to offer three different tactics that you can leverage in your own video email marketing campaigns. Using these tactics, you will likely find that your video email marketing campaigns are more effective.  
1. Have an animated thumbnail or a video snippet embedded in the email.
Even if you don't include the entire video in the email, you still need to alert readers that a video is available on your landing page if they click on it. To help with this, make sure that the thumbnail or snippet is moving. A still image is just an image, which we know isn't as captivating as a video, right? Also, make sure that the snippet is capturing an interesting or exciting moment from the full video. Including a boring snippet will undoubtedly reduce the odds that your audience views the video.
2. Make the video on the landing page autoplay.
Autoplay can be a powerful feature here. If the customer clicks on the animated thumbnail and goes to your landing page, the video should automatically start playing. It's a small brain trick, but if the customer gets to your landing page without autoplay, they are not likely to take the next step to click on the play button. They'll more likely skim—unless the animated thumbnail is shocking or really incredible. With autoplay on the landing page, your audience will be more likely to watch your video content. The bottom line, however, is that your video content must be valuable. Autoplay will not move the needle if you are offering irrelevant or subpar video content.
3. Your video should be explaining something.
Almost all viewers – 91% – watch explainer videos to learn about a product or service. Of those viewers, 84% were convinced to make a purchase. Videos without explanations have a low likelihood of leading to sales. Therefore, think about some problems that your audience is facing and create videos that address those problems. Your audience will thank you. 
And now…
…Go check those email campaigns. Don't throw them away—upgrade them by embedding videos! Look back on the individual benefits of emails and videos listed above. In sum, combining the two doesn't negate those benefits: it doubles them.
Dubb easily combines video and email and makes sure that an animated, personalized thumbnail is included in the body of the email. To learn more about how we can help you with your video email marketing campaigns, don't hesitate to contact us.