It's 2019 folks. Video IS the Internet on all channels. If you're still writing text emails, you're missing out. Consider emailing videos to delight your contacts. An actionable tip: put the word "video" in your subject line to increase your open rates by 30% — and place an animated thumbnail gif in the body of your email to increase click-through rates by up to 70%.
Why? Because video boosts curiosity, comprehension rates, and trust.
Watch this video to get several tips on how to integrate video into your business emails! Including an easy email growth hack that can boost your email open rates.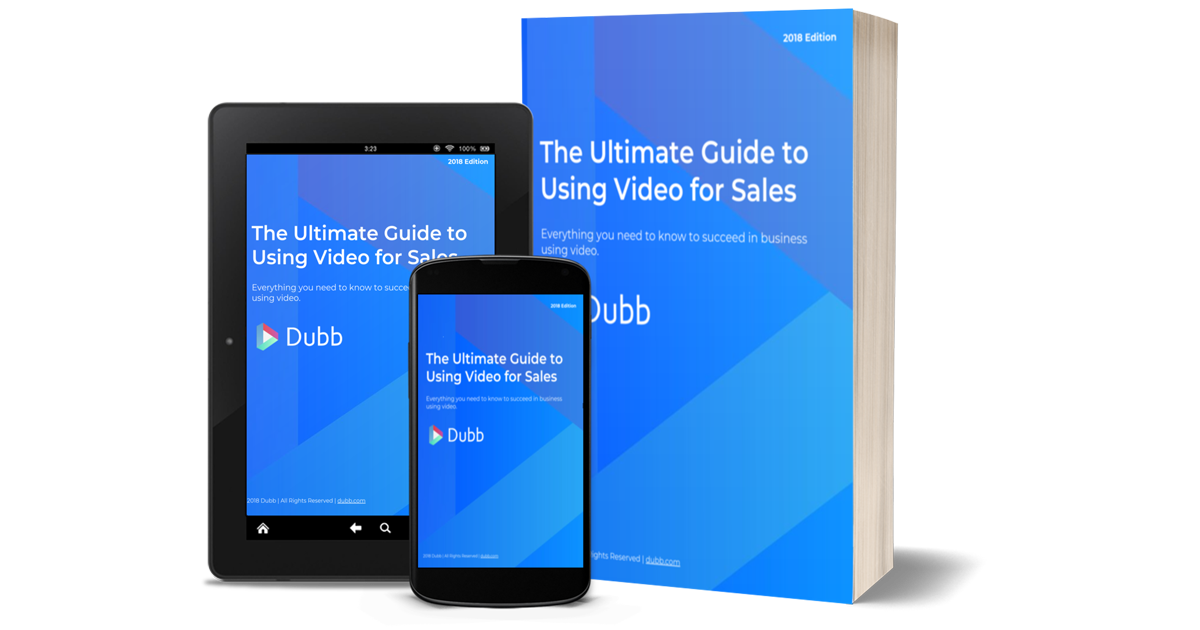 [eBook] Ultimate Guide to Using Video for Sales
Dubb is a video communication platform that lets users send personalized, trackable videos. The Dubb platform simplifies video sharing with a Chrome Extension, Outlook Add-In, mobile app and website that allow users to share and track screen and camera videos. Dubb offers a free 14-day trial with no credit required.