As a marketer, you understand how important personalized campaigns are. You've made sure the subject line includes the recipient's name, you've tailored content and ads to their needs, and perhaps even added something personal in a video. Now viewer feels like they can trust you because you made something for them instead of being a mass-email robot.
But now what?
If you've harnessed the power of personalized videos, then the consumer wants to know more about you. But the "next step" options – commonly referred to as the "call-to-action" (CTA), for you marketing buffs – have to be streamlined and plainly laid out. That's why having a CTA is so important in a personalized campaign. On top of that, when the CTAs are also customized, the rates of click-throughs and sales increase dramatically.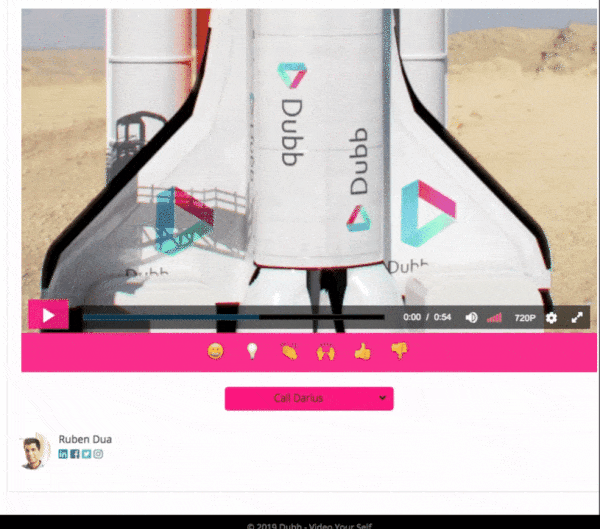 A Call to Action
A CTA encourages an audience to become a customer or client. They are designed to provoke an immediate response and to make the audience feel like they have specific "Step 2" choices. After seeing your video, the viewer should have immediate options in concise, personalized ways.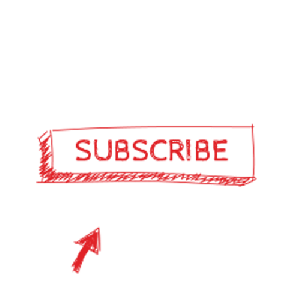 Rather than being a passive viewer, CTAs allow them to choose their own adventure in the sales journey. The calls-to-action can be designed to fit your company brand and lead to the content you want to guarantee your viewers see next. They should be easily identified and clear. Some common CTAs are:
Links to your website/

"Contact us"

Mission statements/About us

"Set up a meeting"

Subscribe

Download an eBook

Links to your blog

Social media widgets
CTAs lead to better user experience. The consumers' needs are met faster – or even anticipated – without them having to figure out what to do next. CTAs allow self-education without you needing to be pushy: the consumer is in control of their next step but still get all the information they need.
Keep in mind: having too many CTAs can confuse your consumer. Sometimes, when there are "too many" options, consumers suffer from "analysis paralysis": being unable to make a choice when overwhelmed by the number of choices. Despite this possibility, it's still more important to include specific calls-to-action in your videos. Multiple calls-to-action widen the net and increase the likelihood of providing the information any viewer needs. Find the right balance between giving options and overwhelming your viewer with choices.
CTA + Sales Funnel = Match Made in Heaven
A CTA transitions the viewer from the audience to the client. The smoother you make the transition (the CTA), the more people will take the next steps – and the greater the likelihood of making a sale. You can think of it as a smoother buying process for the consumer: each page should link to the logical next page or info. The more options you provide as they move down the funnel, the more likely they will find what they need, and therefore be encouraged to buy.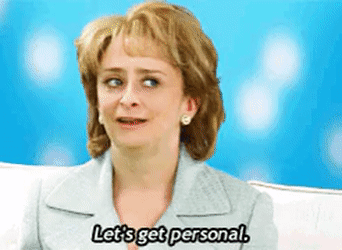 Rather than focusing solely on landing pages, make sure the CTAs (what lead to the landing pages) are optimized.
To realize the full potential of a CTA, you must combine it with the power of personalization.
It's Personal AND Business
Personalizing your calls-to-action seems small, and can be overlooked, despite being an important step in taking your marketing to the next level.
A call-to-action can be customized to whatever you want, so long as it leads to conversions. They can be classic or quirky (you can say "Fill out your information" or "New number, who this?") depending on your company image. But no matter how they're personalized, where they lead should still be clear and should benefit your company. For your CTAs to work, viewers should find them without any trouble, and they instantly know what they do. Don't trick them – they need to know what happens once they click that button. And clicking the button should lead to benefits (read: conversions and sales) for you.
Over a 6-month period, Hubspot analyzed 330,000 CTAs and found that personalized CTAs convert 202% better than default or multivariate ones.
Dubb Gets Personal
Dubb allows for customizable calls-to-action: nearly a guarantee to generate positive results. They increase conversion rates and streamline your funnel. With Dubb, you can customize your CTAs so that viewers can:
Reply via phone, SMS, or email

Visit your URLs

Chat via Facebook Messenger

Access your calendar

Screen share to streamline communication

Use a webcam for face-to-face interaction
Each of these features can be further customized. You don't need technical skills: Dubb makes sure this is an intuitive building process.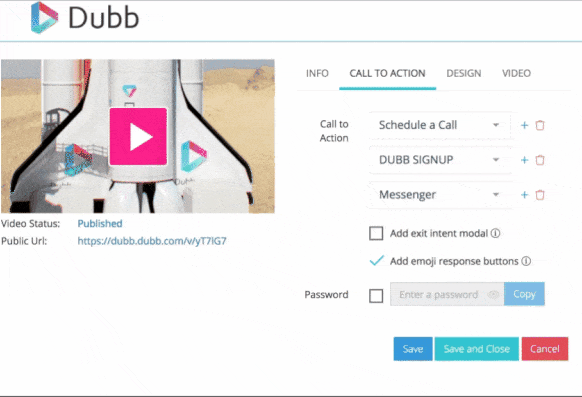 How to create multiple CTAs in Dubb.
Each step of the consumer experience should be customized to fit your brand and lead to your pages. Partner with tech that lets you personalize rather than keeping you in a CTA-shaped box.
Check out this video with Ruben Dua from Dubb about how you can add multiple CTAs to your sales and marketing videos, and why you should ASAP.
This blog post was co-authored by Jessi Johnson and Ruben Dua (@rubendua).
[eBook] Bonjoro Pricing & Comparison Guide
Dubb is a video communication platform that lets users send personalized, trackable videos. The Dubb platform simplifies video sharing with a Chrome Extension, Outlook Add-In, mobile app and website that allow users to share and track screen and camera videos. Dubb offers a free 14-day trial with no credit required.