Get this eBook to learn Inbound Marketing – A Modern Marketer's Guide
The marketing world has several different strategies and different complexities.
This is why many businesses seek professional digital marketing help. The majority of businesses spend $50,000 on digital marketing each year!
While seeking professional marketing help is useful, you should understand some basic strategies. One of the most effective strategies is inbound marketing.
What is inbound marketing and how does it help your business? Continue reading to understand this digital marketing strategy and how to use it for your business and for your customers.
What You'll Learn in this eBook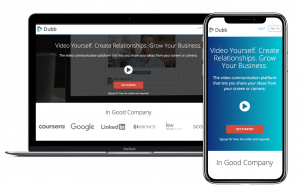 About Dubb
Dubb is a video communication platform that lets users send personalized, trackable videos. The Dubb platform simplifies video sharing with a Chrome Extension, Outlook Add-In, mobile app and website that allow users to share and track screen and camera videos. Dubb offers a free 14-day trial with no credit required.