Get this eBook to learn how to use CRM Processes to aid your business.
There are two ways to grow your business:
1. Get more leads
2. Convert more of those leads into customers
It takes a lot of time and effort to generate quality leads and convert them into customers.
You need to capture and store important information about your leads and your interactions with them. You need to keep them engaged. You need to nurture your relationship with them.
You need processes to help you manage the communications and relationships between you and your leads. Thankfully, customer relationship management (CRM) tools make it easy to create these processes.
Keep reading to learn how CRM processes help your business.
What You'll Learn in this eBook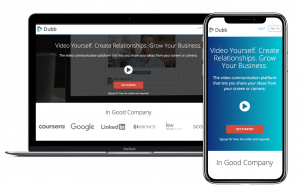 About Dubb
Dubb is a video communication platform that lets users send personalized, trackable videos. The Dubb platform simplifies video sharing with a Chrome Extension, Outlook Add-In, mobile app and website that allow users to share and track screen and camera videos. Dubb offers a free 14-day trial with no credit required.