Get this eBook to learn How to Edit a Video…Even If You're Not a Professional Video Editor.
Have you ever been caught up in the YouTube spiral?
You start out with the best of intentions to watch only one video and before you know it, three hours have gone by. And, there you are, still watching video after video.
It is estimated that over 85% of internet users watch online video content on any device. But, do you know what actually goes into creating these videos beyond recording them? It's a lot.
Perhaps you want to get in on the action but don't know the first thing about how to edit a video. You're in luck.
By the time you're done with this article, you'll be able to edit a video like a pro. Read on to discover how.
What You'll Learn in this eBook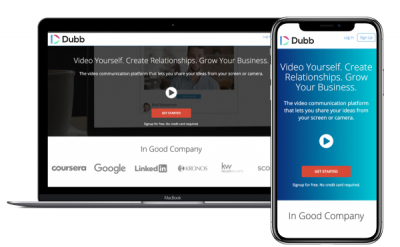 About Dubb
Dubb is a video communication platform that lets users send personalized, trackable videos. The Dubb platform simplifies video sharing with a Chrome Extension, Outlook Add-In, mobile app and website that allow users to share and track screen and camera videos. Dubb offers a free 14-day trial with no credit required.