In all likelihood, your video marketing strategy is going to somehow rely on several different social media platforms. 
Generally speaking, this is a great idea. 
During this process of discovering where your audience likes to hang out, you will inevitably find your audience commenting, liking, and interacting with each other on certain social networks. Social media users are primed to watch videos. You only need to look at the statistics. So even if you want your video marketing strategy to predominantly focus on your website and email correspondence—which I will discuss a little later—you will want to at least consider incorporating social media within your overall video marketing strategy.
Once you have settled on posting your video marketing content to social media, you will want to analyze which platforms (1) contain large numbers of your target audience, and (2) are well-suited for the video content that you want to create. Again, this is about stepping into your audience's shoes and using their perspective as the north star for these decisions.
But beyond this act of selecting which platforms to leverage, there is the question of how you can best leverage these platforms. While we have all used platforms like Facebook, Twitter, and YouTube in our personal lives, there are several best practices that we should follow when incorporating these platforms into our video marketing campaigns.
I have decided to focus on four of the major social media platforms for digital video content. They are YouTube, Facebook, Instagram, and Twitter. By understanding the strengths, weaknesses, and ways you can take advantage of each platform, you will optimize the social media component of your overall video content strategy.
YouTube Video Marketing
As referenced in What is Video Marketing blog, YouTube is the second-most trafficked website on the Internet today. It truly is a juggernaut, and you have good reason to want to have your video content on this platform. You should always post to YouTube. That said, there are several key factors that you should consider to effectively use YouTube.
First, a key to successful YouTube is the quantity and quality of your content. As discussed throughout this blog, high-quality content is an absolute necessity. Even if you aren't releasing content every single day, you will be better off than releasing content every day that is, to put it bluntly, subpar.
You need to discover this precise balance of delivering quality content consistently. Having said this, the fact remains that you need to push lots of content to YouTube. By doing this, you increase the chances that you create a daily (or very frequent) viral loop, where your YouTube audience expects to hear from you. 
Next, don't be afraid to post longer videos to YouTube. Compared to some other social media platforms, you are incentivized to post long-form content on this platform. The YouTube algorithm favors videos that are at least 10 minutes. While you can be successful in producing video content that is shorter than 10 minutes, think about ways that you can create, 10, 11, or 12-minute videos. 
Finally, make sure that you are leveraging the SEO properties of YouTube. In addition to being the world's second most popular website, YouTube is the world's second-largest search engine. To reiterate, having an intelligent SEO strategy can help your audience discover your content. Determine the most relevant keywords to accomplish your goals, tailor your video content around those keywords, and ensure that they are in your title and description.
YouTube is an extremely powerful video platform. In all likelihood, you will want to have a presence here. By uploading high-quality content, you will begin to build a following, attract subscribers, and increase the conversion rate of your calls to action.
Facebook Video Marketing
No matter the controversies surrounding Facebook's actions on data privacy, the platform continues to be a terrific place to host your video content. It is also one of the easiest places to get quick engagement with your videos. This is because your business, in all likelihood, already has several followers that can offer some early traction for your video content.
But this isn't all of the stories. If you are using Facebook within your video marketing strategy, you must recognize that Facebook calculates views much differently than other platforms like YouTube. A Facebook viewer only needs to look at your content for three seconds for it to constitute a view. For YouTube, it is 30 seconds. Therefore, keep in mind that some of your Facebook view numbers may be inflated as compared to other platforms.
When using Facebook for your video content marketing, you may think it's natural (and in your interest) to ask for likes and comments to your videos. While this may have been true in the past, the reality has changed. In late 2017, Facebook announced in a blog post that it is demoting posts that ask for comments or likes. Facebook is also rolling out this policy to audio posts. Ultimately, make sure that you are not actively asking for user likes and comments, as you will be inadvertently placing real barriers in front of your video marketing goals.
Next, take advantage of Facebook groups. Facebook groups are terrific places to post video content. At Dubb, for instance, we have seen much higher levels of engagement posting our content in Facebook groups as compared to solitary posts on our main page. The success of this strategy, however, is contingent on people joining your Facebook group. At Dubb, our early partnerships were a major force in building traction for our group. You may want to rely on a similar strategy (or another strategy as you see fit). The bottom line, however, is that Facebook groups can be a terrific way to show off your content to your target audience.
Finally, think about including captions or text in the first 10 to 20 seconds of your Facebook videos. Many Facebook users quickly scroll through their feeds. Even if they see your video, you may only have a few seconds to grab their attention. Along with this, the audio of your video won't be heard when unless that user clicks on your video. Therefore, it helps to include some captions or text (but not too much) that gets to the heart of your video.
Instagram Video Marketing
Instagram is another key platform for video marketers. It is a platform that gears towards younger users and for companies that have visual products. At its core, with Instagram, you can simply post stories or your content to your Instagram page, leverage hashtags, interact with your followers, and, if you have more than 10,000 followers, including links in your posts.
That said, Instagram is evolving and is offering new products to users and content marketers. For instance, Instagram TV is a nod to the future of video. It requires all creators to produce vertical video and they are limited to ten minutes per video. It is also for evergreen content (i.e., posted content that is relevant to all periods). It's worth your time to experiment with Instagram TV and see if it works for you and your video marketing goals.
Beyond that, however, take advantage of Instagram stories. They feel in the moment because they expire after 24 hours. It invites your audience to take a close, personal look at how you and your business live. The editing happens inside the app, and you can add fun features like filters. They can be a great way to build deep, personal connections with your audience. 
Twitter Video Marketing
Finally, if you work in certain industries (like digital media), you may find a robust Twitter presence to be more important for your video marketing strategy. Video content marketing on Twitter can be a challenge because the company is always experimenting. 
For instance, Twitter has a feature called Media Studio that can help you manage, monitor, and monetize your video content. It gives you more control over things like uploading videos, labeling them, and adding custom thumbnails. At this time, unless you have Media Studio, you can only upload videos to Twitter if they are two minutes or less. To get Media Studio, contact one of your Twitter ad representatives for more information.
Ultimately, however, the best way to optimize Twitter is to play the long game. By this, I mean emphasizing conversations among Twitter's user base. Think about making more customized videos for Twitter. You can even think about creating and sending customized videos to individual Twitter users that you would otherwise be unable to reach. Make these replies public. By doing so, you show your other followers that you truly care about them.
I also recommend that you consider Twitter's new Promote Mode. For a monthly fee of $99, Twitter lets you leverage an algorithm that gives you more paid exposure. You can get more views and impressions of your video content—whatever it is. At Dubb, we used this tool and noticed an increase in impressions. If you choose to use Promote Mode, ensure that you are getting the best bang for your buck.
Navigating the Social Media World
Social media can be a great way to spread the word about your video content. At any time, there are millions of people viewing, engaging, and interacting with video content. It truly is a great opportunity to connect with your target audience.
Nevertheless, you will want to be strategic when navigating the social media world. Critically, determine where your audience resides. Create great content that will keep them begging for more. And leverage the tips above if you are posting content to YouTube, Facebook, Instagram, or Twitter. Doing this will ensure that you are getting the most out of these social media platforms. 
If you are looking for an all-in-one video marketing solution, consider getting a free trial on Dubb.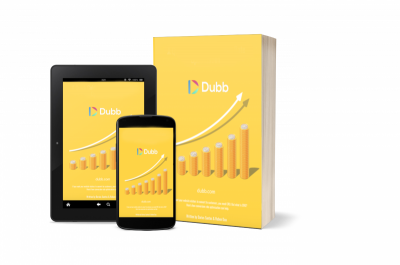 [eBook]  The Definitive Guide to Video Marketing
At Dubb, we have produced 1000's of videos and have made tons of mistakes. From our learnings, we have compiled a step-by-step guide for creating stellar marketing videos and an overall video marketing strategy. Whether you a scrappy startup or a more established business, watch this 5-minute video guide and then read the free eBook so you can dramatically increase the ROI of your video marketing.