In this episode of Connection Loop, Dubb founder Ruben Dua discusses empowered entrepreneurship with Wassim Dabboussi. Ruben and Wassim share many important insights about entrepreneurship in this episode, including the following:
Being an empowered entrepreneur is about being authentic. It is also about thinking of the impact that you have on the world. No matter what sector or industry that you are in, you have the power to make a substantial difference in your colleagues' and customers' lives.
Achieving success as an entrepreneur all starts with your mind. Whatever you can see on the screen of your mind, you can achieve in real life. It takes deliberate action to achieve that vision, but it is possible.
Empowered entrepreneurs see challenges or obstacles as chances to grow. The road to success is never going to be a straight line. Because of this, entrepreneurs shouldn't back down from obstacles. They should see them as chances to get better.
Empowered entrepreneurs also prioritize relationships. They recognize that they cannot accomplish their goals alone. Moreover, the entrepreneurial journey is more rewarding if you forge a new path with a great team.
Energy is an essential part of becoming an empowered entrepreneur. Harnessing positive energy toward a defined goal is a great way to maximize your chances of accomplishing that goal.
Ultimately, this is a terrific conversation for entrepreneurs and would-be entrepreneurs. Implementing the insights that are discussed, you'll be that much closer to achieving your startup goals.
Wassim Dabboussi is an entrepreneur who helps other entrepreneurs become sales and marketing ninjas. Along with this, he helps his clients make up to $10,000 per month and truly live their freedompreneur lifestyle. Working with his clients, he has been able to consistently bring them over $4 million per month. Before starting his consulting business, Wassim has had multiple successful businesses in different industries.
Want to learn more from Wassim about how you can become an empowered entrepreneur?
The story continues at dubb.com.
Watch the full Livestream episode here:
Listen to the full podcast here:
Listen to this podcast on the platform of your choice here.
Learn more about Dubb at https://dubb.it/upLK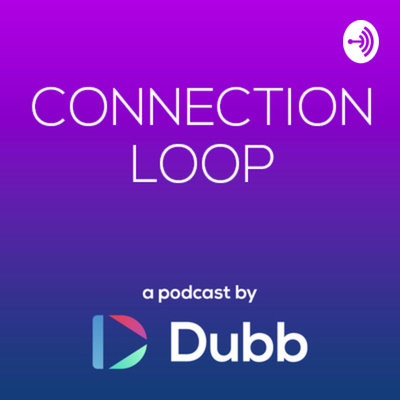 Subscribe to Dubb's Connection Loop Podcast
Connection Loop is a podcast hosted by Dubb Founder, Ruben Dua. The show focuses on the stories of leaders, innovators, and friends — all in a conversational format. This show is brought to you by dubb.com.