Are you trying to find ways to save time and be productive? In this episode of
Connection Loop
,
Dubb
founder
Ruben Dua
spoke with
Timothy DeJesus
about time management and the business of time. In this episode, you will learn many different insights, including:
You don't have to settle for one job or one way to make money throughout your career. There are plenty of other creative opportunities where you can make more money in less time.

Thinking about your own mortality, while it may seem dark, is a great wake up call. It can remind you that your life on earth is finite. It is a great catalyst to help you find more time to accomplish all of your goals.

It is a great idea to have a four to six-month financial cushion before taking the career risk that you've always wanted to take. Keep this in mind as you are planning to spread your wings and do something different with your career.

People want to deal with people. The days of branding advertising are not as powerful. By being authentic and being yourself, you'll be more successful in your sales prospecting.

The playing field is levered in your favor. Through the power of the Internet, you can reach millions of people and establish brands for both you and your business. The future is in your hands.
This is a great conversation for listeners that want to be more productive and get much closer to their goals. Even though all of our time is limited, you can use these tips to get on the right side of your time.
Timothy DeJesus is the author of The Business of Time. In Business of Time, Timothy discusses how you can earn more, work less, and feel happy. Along with being a published author, Timothy is the founder and CEO of Dealer Masters, which is a free car buying service.

Watch the full Livestream episode here:
Listen to the full podcast here:
Listen to this podcast on the platform of your choice here.
Learn more about Dubb at https://dubb.it/upLK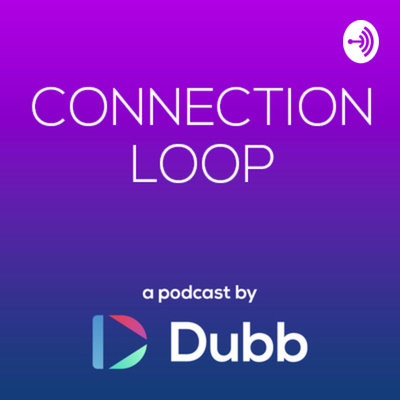 Subscribe to Dubb's Connection Loop Podcast
Connection Loop is a podcast hosted by Dubb Founder, Ruben Dua. The show focuses on the stories of leaders, innovators, and friends — all in a conversational format. This show is brought to you by dubb.com.