In this episode of Connection Loop, Dubb founder Ruben Dua and Enrique Gonzalez explore many topics related to storytelling and video marketing. Some of the insights shared in this informative episode include:
Most of the problems that we face come from things that we don't know. Going back to your center point (which is yourself) can help you identify and confront those problems.
Story is critical to great leadership. It allows you to tap into that human aspect of leadership and build closer connections with your team.
Today's companies need to emphasize the human aspects of leadership. Doing so creates a great culture and can even lead to more financial success.
It's critical to avoid fear in leadership, specifically in terms of fear about losing your job. This negative approach toward leadership leads to a contentious environment and creates negative effects throughout the entire organization.
Coming to grips with your limitations can help you improve your leadership skills. You'll stop stomping on your colleagues and will empower those below you.
Ultimately, this is a great episode for listeners who are looking to become better leaders and leverage video for business growth. Whether you are an entrepreneur or member of your organization's sales or marketing teams, we're confident that you can use the insights discussed and incorporate them into your business.
Our guest for this episode is Enrique Gonzalez. Enrique is the CEO of Triad Leadership Solutions, which is a firm that provides a wide host of consultation services to small, medium, and large-sized businesses. He is also the host of a podcast called Developing the Leader Within, which discusses many topics related to leadership, management, and career development. Before starting Triad Leadership Solutions, Enrique has held many different executive advisors and senior roles in both the U.S. Navy and civilian sector.
Want to learn more from Enrique about how to use video to tell better business stories?
The story continues at dubb.com.
Watch the full Livestream episode here:
Listen to the full podcast here:
Listen to this podcast on the platform of your choice here.
Learn more about Dubb at https://dubb.it/upLK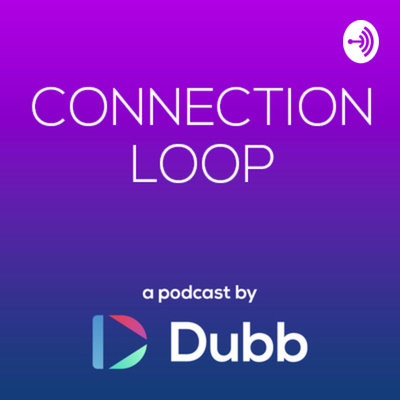 Subscribe to Dubb's Connection Loop Podcast
Connection Loop is a podcast hosted by Dubb Founder, Ruben Dua. The show focuses on the stories of leaders, innovators, and friends — all in a conversational format. This show is brought to you by dubb.com.