Personal brands are extremely powerful things. They can do everything from help you generate more sales for your business to helping you find the next opportunity in your career. That being said, while personal brands can be powerful, building them is easier said than done. So how do you do it? In this episode of Connection Loop, Dubb founder Ruben Dua sat down with Chelsea Peitz to discuss building a powerful brand on social media. Things discussed in this episode include the following: 
Consistency is an extremely important part of building a powerful personal brand. Chelsea, for instance, has been creating content every single day for the past six years. Even though it may seem difficult to stick to such a strict schedule, doing so can separate you from others. Moreover, your audience is expecting you to post—so long as you are releasing valuable content. 

 
Imposter syndrome can stop high strivers from building a powerful personal brand. Chelsea admitted that even she still suffers from it. Imposter syndrome can seem like something that is impossible to evade. While it can be a powerful force, it doesn't have to be debilitating. You don't have to have it all figured out before you start building your personal brand. 

 
The simple reality is that you are not going to resonate or connect with some people. Even though you may want to be friends with everyone, it isn't going to happen. Instead of being despondent about this reality, you should embrace it. Be true to yourself and recognize that not everyone will respect or admire your personal brand. 

 
There is a huge difference between views and value. Just because you didn't get a huge number of views doesn't mean that you didn't provide immense value to your audience. Moreover, your view count doesn't necessarily drop to your bottom line. Keep this in mind as you are creating content and building your personal brand. Just because you don't have a large viewership today doesn't mean that you aren't achieving your branding goals. 

 
Don't hesitate to document while you create. The challenge around content creation is that we may think that our lives or content are boring. Resist this temptation. Think about showing your audience how you are doing your day job or creating your personal brand. By taking them inside the process, you may find that you develop stronger relationships with them. 

 
This is a great conversation for anyone that is looking to build their personal brands. Whether you are just starting to build your personal brand or are looking for some killer tips to make your personal brand stronger, you will find those insights in this action-packed episode. Hope you enjoy it!  
Chelsea Peitz is a real estate social media strategist, national keynote speaker, and real estate marketing educator. She is the national director of social sales at Fidelity National Financial. She has been in the real estate industry for 22 years, and at one time, she was a licensed real estate agent. Now, Chelsea is focused on helping real estate professionals how to leverage what digital algorithms are looking for and to create human relatable content that will help them build powerful personal brands.  
Want to learn more from Chelsea about how to build a powerful personal brand on #socialmedia?
The story continues at dubb.com. 
Watch the full Livestream episode here:
Listen to the full podcast here:
Listen to this podcast on the platform of your choice here.
Learn more about Dubb at https://dubb.it/upLK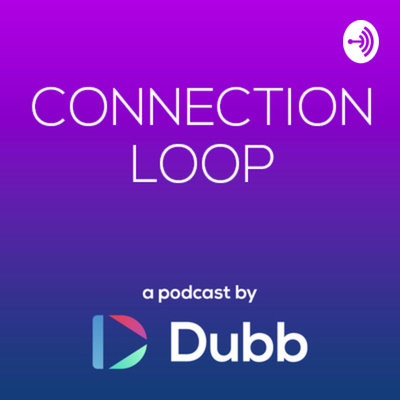 Subscribe to Dubb's Connection Loop Podcast
Connection Loop is a podcast hosted by Dubb Founder, Ruben Dua. The show focuses on the stories of leaders, innovators, and friends — all in a conversational format. This show is brought to you by dubb.com.