In this episode of Connection Loop, Dubb founder Ruben Dua sits down with Jody Padar. Ruben and Jody discuss Jody's journey on LinkedIn and how she has amassed a huge following as "the Radical CPA." Insights shared in this episode include the following:
Seemingly "boring" topics or domains can attract huge audiences. While accounting on the surface may not seem like the most exciting field, Jody's work shows that there is a large audience for it. Therefore, don't let your "boring" field get in the way of leveraging social media to grow your business.
Any type of business should anticipate new technological trends. Jody foresaw the rise of cloud computing and now believes that artificial intelligence and machine learning are increasingly important for CPA firms. Anticipating these trends can help you stay ahead of the curve and deliver more value to your customers.
You must know your numbers. While it may seem boring or intimidating to you, knowing the numbers of your business can help you develop a better plan for business growth.
Forecasts are also excellent tools for any business. They are connected to your P&L and balance sheet and can help you anticipate obstacles and opportunities ahead.
Data feeds can be helpful, but you need to verify that data. Starting with good data means that you will get the most out of these helpful resources.
Ultimately, this is a great conversation for business owners, entrepreneurs, managers, and those looking to learn more about accounting or entrepreneurship. We hope you enjoy the conversation!
Jody Padar is the vice president of strategy at Botkeeper.com. Before that, she was the CEO and principal of the New Vision CPA Group, which is an accounting firm that is based in the Chicagoland area. She joined her father's CPA firm about one decade ago and has added immense value through her expertise in areas like taxation, QuickBooks, and small business accounting. Along with her accounting expertise, Jody has been an early adopter of social media, generating large followings on platforms like Twitter and LinkedIn and even writing three books. Today, she has hundreds of thousands of followers and uses that platform to discuss the new ways of running a CPA firm.
Want to learn more from Jody about growing your follower count on LinkedIn?
The story continues at dubb.com.
Watch the full Livestream episode here:
Listen to the full podcast here:
Listen to this podcast on the platform of your choice here.
Learn more about Dubb at https://dubb.it/upLK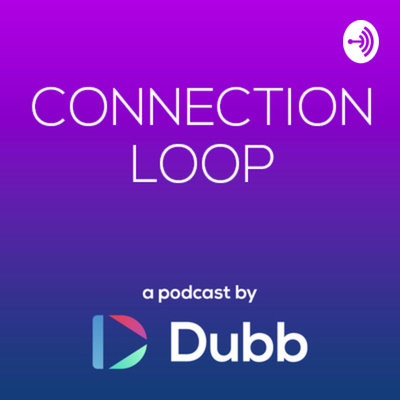 Subscribe to Dubb's Connection Loop Podcast
Connection Loop is a podcast hosted by Dubb Founder, Ruben Dua. The show focuses on the stories of leaders, innovators, and friends — all in a conversational format. This show is brought to you by dubb.com.