All of our businesses are looking for revenue growth. Without increasing sales, it is nearly impossible for our business to accomplish its goals. The good news is that there are many different ways to achieve revenue growth. One extremely effective strategy is brand-focused marketing. To learn more about how brand-focused marketing can help your business achieve more sales, Dubb founder Ruben Dua spoke with Dino H. Carter. In this episode of Connection Loop, you will hear many different insights about sales growth and marketing, including the following:
It's important to remember that a brand stands for a particular feeling. It is an emotion. It is what other people (namely, your employees, customers, and prospects) think about your company. Because of this, you and your colleagues must be strategic about the emotions you're trying to generate in your audience.

 

To know and discover your brand, you need to focus on three questions: who, what, and why. Try to answer these questions as fairly and objectively as you can. If you and your colleagues go through this exercise, you'll be in a much better position to truly know what your brand stands for.

 

Authenticity is the most important thing in branding. Without being authentic, your branding is going to be much less effective. Even if you think your company's authentic self is "weird" or "non-traditional," resist the temptation to cover it up. By doubling down on it, you'll find that your branding work will be more successful.

 

When thinking about your company's brand, also account for the way that life will change from Covid-19. Part of branding is understanding current behavior and how your audience is living their lives. Being empathetic and adaptable here will certainly pay off.

 

Remember that legacy is not the thing that you build. It is the number of people that you touch. By focusing on your audience, your legacy will take care of itself.

 
Whether you work for a small, medium, or larger business, you can take the insights discussed in this episode and generate more sales growth. Enjoy the conversation!
Dino H. Carter describes himself as a brand-whisperer. He is the founder of D Branding, which is a Los Angeles based brand consultancy that helps businesses grow and solve problems. Dino and his clients do this by building a unique brand strategy to grow market share, develop deeper brand awareness, and generate sustainable growth. D Branding's clients include business owners and entrepreneurs. Dino has perfected his marketing skills for over 20 years and on three different continents. 
Want to learn more from Dino about brand-focused marketing for revenue growth?
The story continues at dubb.com.

Watch the full Livestream episode here:
Listen to the full podcast here:
Listen to this podcast on the platform of your choice here.
Learn more about Dubb at https://dubb.it/upLK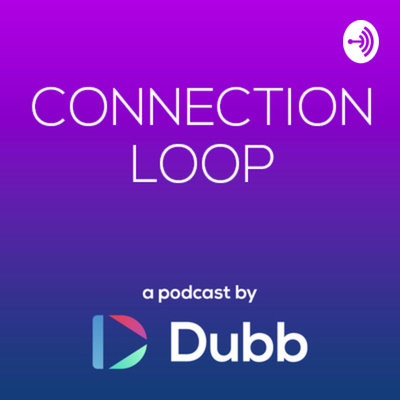 Subscribe to Dubb's Connection Loop Podcast
Connection Loop is a podcast hosted by Dubb Founder, Ruben Dua. The show focuses on the stories of leaders, innovators, and friends — all in a conversational format. This show is brought to you by dubb.com.