LinkedIn is a fantastic platform to build connections and generate new business. Yet the actual act of being an influence on LinkedIn is often easier said than done. In this episode of
Connection Loop
,
Dubb
founder
Ruben Dua
spoke with
String Nguyen
about being an influence on LinkedIn. Among the insights that you will hear in this episode include the following:
Professionals have become content creators on LinkedIn. This is because professionals are already doing this with things like books and speaking gigs. Professionals need to create a backlog of trust and expertise within a short period of time. The good news is that this

is

possible on a platform like LinkedIn.

It is critical to share what you learn on LinkedIn. You don't need to be an expert in everything. Instead, if you come across something interesting, whether it is in your sector or another sector, don't hesitate to share it with your audience.

If you are creating and distributing video content on LinkedIn (which you should), it's important to include caption text. This is because your followers and connections can consume your videos even if the sound is off. In other words, you aren't losing potential viewers (and the chance to build stronger connections) because the viewer can't listen to your video.

After studying different types of LinkedIn posts, String discovered that the best status posts are those that include 200 words of pure text. The first line should be polarizing, as it goes a long way in enticing the reader to view your entire post.

If you want to be vulnerable in your LinkedIn content, you certainly can. That being said, make sure you are doing it in a way that is authentic to your brand and values. When you do one post that is off-brand, people will pick up on that.
This is a terrific conversation and one that will help you supercharge your LinkedIn presence. We hope that you enjoy the discussion!
String Nguyen is a 3x LinkedIn top voice and a trusted guide to LinkedIn brand marketing. She is also the founder of The Trusted Voice, which is a startup that is building tools to upskill experts and professionals for the future. Within Trusted Voice, users will be able to build their personal brand by updating their LinkedIn pages in one hour, being part of the 100 and hyperfocus users' branding with the Trusted Circle, and one-on-one time with String as a marketing coach. As if that wasn't enough, String is also a Brand Ambassador of Lenovo ANZ.
Watch the full Livestream episode here:
Listen to the full podcast here:
Listen to this podcast on the platform of your choice here.
Learn more about Dubb at https://dubb.it/upLK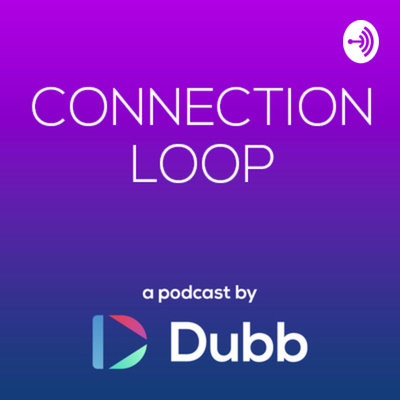 Subscribe to Dubb's Connection Loop Podcast
Connection Loop is a podcast hosted by Dubb Founder, Ruben Dua. The show focuses on the stories of leaders, innovators, and friends — all in a conversational format. This show is brought to you by dubb.com.