In the perpetual effort to perfect your video marketing skills, you may be curious about how you can use Zoom for video marketing. I'm here to help. In this article, we are going to take a deep dive into Zoom and how you can use it for some of your video marketing needs. In the end, you will have some actionable strategies that you can leverage in order to find new customers with this game-changing platform.
A Quick Introduction to Zoom
If you haven't yet heard of Zoom, you can think of Zoom as a compelling alternative to Skype. Zoom was founded in 2011 and started off as a conference service where users could dial-in and participate in a simple screen share. With Zoom, you can conduct online meetings, create your own video webinars, make collaboration-enhanced conference rooms, and even leverage an online phone system and business instant messaging system. 
The company went public in March 2019. Zoom was one of the best-performing initial public offerings of the year, signaling both the strong economic model of the company and its potential for continued growth. While the company's stock price has scaled back after its torrid start, the fact is that Zoom remains one of the hottest conferencing and digital communication tools on the market today.
To put it simply, Zoom customers love the platform. More than 50 percent of Fortune 500 companies currently pay for a Zoom account. They argue that it is a better platform than Skype because of its speed, customer-centric focus, and feature-rich platform. The platform has a clean, intuitive user interface which makes it extremely easy to communicate with team members located throughout the world. While it is more anecdotal, some Zoom users claim that Zoom software has less lag with audio and video calls compared to Skype. 
Ultimately, we at Dubb join the sentiments of this crowd. We have had a ton of success using Zoom as a simple conferencing tool. It is extremely easy to dial-in and have participants join the conference. We also love the screen sharing feature and Zoom's Chrome extension. To put it simply, Zoom just works. It is extremely stable and won't let you down when you have an important client or team meeting.  
Zoom and Video Marketing: Creating Different Types of Content
Even if it may not seem true on the surface, Zoom can be one of the best and most useful tools in your video marketing arsenal. With Zoom, you and your team can record and capture content that you can later use in different marketing channels. In fact, this is an extremely underutilized feature with Zoom. The software makes it extremely easy to record any conference call or webinar. You can even do it for every call or webinar—so long as you tell all participants that you are recording the conversation.
Critically, by recording your webinars and conference calls on Zoom, you are able to collect new sources of original content. There are many different applications for your recorded calls on Zoom. 
One basic example involves training. This isn't explicitly video marketing, yet it can be a terrific way for your team to deliver better customer service. If you have a great (or not-so-great) video call with a warm or cold prospect, you can use that recorded video to study what went right or wrong. You can think of that video as an asset, which you can leverage time and time again. Everyone from your company interns to company management can learn how to better pitch your product, overcome objections from cold or warm leads, or even share the story and history of your company. You can be even more granular and analyze the prospect's body language in the Zoom video, helping your team better understand what the prospect is truly thinking or feeling. 
Putting that aside, Zoom can help you with your video marketing efforts because your Zoom calls and webinars can be utilized as original content. There really is no friction here. You are already having these webinars and conference calls, so there is a little incentive not to record and repurpose them. 
One of the most seamless applications is if you are pitching yourself or your product on a Zoom call. So long as you are satisfied with the video, you can turn that pitch into an asset that you distribute on your website or preferred social networks (like LinkedIn or Facebook). As I will discuss below, you can go in many different directions with this content. You have all of the freedom to either use the entire pitch in a standalone video or use part of the pitch as a portion of an entirely different video. The choice is yours. 
To reiterate, however, if you are going to use another person's image or voice in your future content, you will need to get their explicit permission before doing so. That said, getting a current or prospective customer's positive feedback on your product or service can be very valuable. Customer testimonials, especially on video, provide social proof. They show your customers that you not only have real-life customers but that these customers are extremely satisfied with your product or service. Your audience can immediately grasp the testimonial's authenticity, as your customer is speaking extemporaneously on the Zoom call. In sum, gathering these customer testimonials is a powerful tactic that you can use to build trust with your audience, which will ultimately generate more sales.
When getting a customer testimonial, however, try not to put people on the spot. As always, ensure that you have their consent to use the video. But beyond that, make sure that they are comfortable. If they want to start over or do another take, don't be afraid to do so. 
As for using your Zoom webinar content, think hard about turning this asset into an on-demand asset behind a form. By doing this, potential customers can view your webinar content for free—so long as they provide their email address. It's a win-win. The prospect can consume your content when it is most convenient for them, while you and your team can gather email addresses for your email marketing efforts. 
In today's era of digital marketing, we are incentivized to create and release content. Truthfully, the more content that you release out into the world, the better. Recording your Zoom videos represents a prime opportunity to create content without the effort. As we attend our meetings and go about our daily work responsibilities, we can actually create content that can lead to potential sales. 
What's not to love about that?
Editing Your Content
Once you have the content that you'd like to use, you can leverage that content in many different ways. With those recorded conferences and webinars, you can create smaller pieces of content that you can then distribute wherever you'd like. With your Zoom webinars, you can add intros or outros and even remove "ums" if you'd like. Again, it is up to you and your team. 
As another simple example, let's return to customer testimonials. If you are speaking with a customer on Zoom and she spends 15 to 20 seconds explaining why she absolutely adores your company, you can take that 15 to 20-second clip and make it a quick Twitter or Instagram post. You don't need to be an editing expert to do this. All you would need to do is open up QuickTime Player (or another piece of video editing software), trim out the appropriate clip, export your finished product, and upload it to your preferred distribution channels. It is a relatively seamless process. 
You may find it difficult to pick one or two clips to edit out of a larger Zoom conversation. This is perfectly fine. In fact, this intuitively makes sense. Some of the best dialogue happens when we are on a call with someone or when we are in a presentation. We have our best foot forward and we are well prepared. We look presentable and are passionately speaking about our product or service. 
So when you are reviewing a finished Zoom conversation, you may find that there is too much good content. Nothing is stopping you from creating many different clips and using them at different times. For instance, you may want to use a customer's testimonial to drive conversions for a sale that is ending in the next few days. Even if your pitch in that same video was stellar, you can circulate that pitch on social media at a future date.
Another important thing to note about Zoom is that when recording, you can obtain both a video and audio file of your conversation. While you may want to immediately discard the audio file, we encourage you to think about ways that you can use it. The most obvious example is turning that audio file into a podcast. Your podcast doesn't necessarily need to be the most polished one in your industry or sector. Rather, it must provide value to your listeners. And once you release the audio version of this podcast, you can also upload the video recording to YouTube, giving you another way for your audience to consume your podcast. As you can tell, the ultimate goal is to repurpose your content so that your audience members, wherever they are, can consume it. 
Leveraging the Power of Zoom
While you may not have been sure how to use Zoom for video marketing, I hope you now have a better understanding of its many applications. Simply put, it is an extremely powerful tool, whether you are simply communicating with your team or are trying to obtain customer testimonials. 
As with other digital marketing tools, it may take some time for your Zoom video marketing efforts to pay off. You and your team will have to keep at it and stay consistent. By following the advice and tactics referenced above, your organization will be able to fully leverage everything that Zoom has to offer. 
At Dubb, we love using Zoom for our internal purposes and as part of our video marketing strategy. If you have any questions about what I discussed above or how we at Dubb use Zoom, don't hesitate to reach out.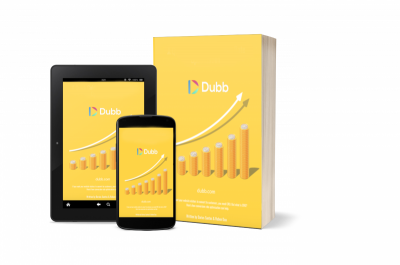 [eBook]  The Definitive Guide to Video Marketing
At Dubb, we have produced 1000's of videos and have made tons of mistakes. From our learnings, we have compiled a step-by-step guide for creating stellar marketing videos and an overall video marketing strategy. Whether you a scrappy startup or a more established business, watch this 5-minute video guide and then read the free eBook so you can dramatically increase the ROI of your video marketing.