Real Estate Videos
Break communication barriers with personalized, trackable video messages sent via Gmail, Outlook, Linkedin, SMS and more
Integrates with your channels
Showcases your best self
Streamlines communication
Dubb is a marketing video platform that lets users break communication barriers and build trust with business contacts by sending personalized, trackable videos via Gmail, Outlook, SMS, LinkedIn, Instagram, Twitter and more.
How It Works
1
Record Videos
Create a personalized camera or screen video using the Dubb Chrome Extension, mobile app or website.
2
Share Videos
Share your video via the channels that work best for you like Gmail, Outlook, LInkedIn, Twitter, Instagram or SMS.
3
Track Engagement
Track activity at the contact level within the Dubb Chrome Extension, website, mobile app or your CRM.
Sharing screen videos has never been easier.
Sophie Darling | Client Support Engineer
Dubb let's us connect with people in a easy and fun-to-use way.
Kyle Adams | Sales Manager
Dubb is changing the way we market with videos!
John Appleseed
Free E-book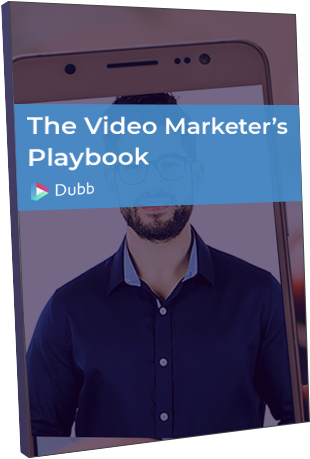 The Video Marketer's Playbook: How to Get the Most out of your Videos
The must-have video guide for all marketers. 2018 Edition.