Wistia Reviews: Breaking Down Function, Price, and Value
You can learn a lot about a video marketing platform by listening to their customers—and that's where Wistia reviews come in.
Whether you're a small business or a large enterprise, it's important to acknowledge that not all video marketing platforms are created equal.
Some platforms have their strengths, others have their weaknesses, but when it comes to the growth of your business or marketing/sales initiatives, we're here to help you get the best bang for your buck.
In this examination of Wistia's reviews, we'll be peeling back the curtain on the platforms function, pricing, and value, as it compares to ours here at Dubb.
But first…
What is Wistia?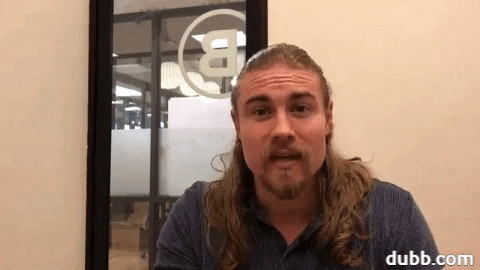 Wistia is a video marketing platform specializing in hosting for small and large businesses. However, where Wistia excels is in its ability to embed videos on a user's website and then track the results.
Essentially, think of this function as being similar to the hosting functionality of a YouTube video on your website. The biggest difference is that you'll gain significantly more analytical data in the exchange.
For a small business owner, entrepreneur, or enterprise business, having this kind of advanced analytic capability can be very helpful. When armed with more information on your video's performance, these kinds of details can help you make better decisions for your marketing saving you time, money, and unnecessary mistakes.
How Does Wistia Work?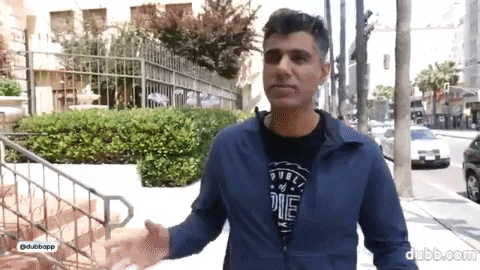 As a video marketing platform, Wistia allows you to host videos on your website. In this sense, you would simply get an embed code from your dashboard and then upload it onto your webpage in the area you'd like it to appear.
However, there's a significant difference between Wistia and other video marketing apps like Dubb—and that's the fact that Wistia doesn't allow you to record video on its platform.
Instead, when using Wistia, you must download a separate application called Soapbox—this is true of desktop and mobile, alike. Soapbox is a recording application that is linked to Wistia and allows you to add and send the videos that you record.
Though not a huge deal, it's important to note that Dubb allows both recording and sharing from a single application. It also includes a custom landing page that can be made from a desktop or your phone, allowing you to share fully customizable pages with your target recipients that include a direct call-to-action (more on this later).
Okay, with the basics out of the way, let's dive into the real reviews from Wistia.
Special Note: 
For the purposes of remaining fair and balanced in this assessment, we'll be selecting Wistia reviews from the technology review aggregator site, Capterra. Capterra is a website that works off of verified users—users tied to LinkedIn accounts—therefore there should be no fake or paid reviews listed.
 A Complete Audit of Wistia Reviews
To showcase the most accurate spectrum of reviews, for this exercise we'll be pulling a few reviews from Wistia reviews scores ranging from 1 to 5. 
But first, let's take a look at the overall rating of Wistia…



Starting off with the pros:
Users of the platform seem to really enjoy the customizable aspects of the service. This includes the ability to personalize end cards, adding links to the final screen, creating gates within the content, and power to update multiple locations in a video sendoff without having to address them all individually.
In essence, based on its users' feedback, Wistia reviews tend to lean positive. Many users enjoy the application and appreciate the value they receive—particularly from their ability to fine-tune their marketing efforts based on the technology they have available to them.
That said, it's important to recognize that Dubb gives users this same level of customization and advanced features for fractions of the cost. This means that if you're an entrepreneur, a solopreneur, or a small business where margins are often tight, Dubb can give you an exceptional product and service while keeping you—or your team—within budget.
Now, on to the cons…
Right off the bat, one of the dominant, negative concerns is the price. And again, for businesses or organizations that are operating within the margins, even a few extra dollars a month can be a killer if it means putting you in the red.
In this case, the difference between Wistia and Dubb pricing for comparable features is $100 dollars a month…versus $40 (respectively).
And that's a big difference of course.
So, if pricing is a concern, honestly it may be wise to explore Dubb first as a starting option.
Moving on, the other big concern is one of user-friendliness (i.e. how easy is the application to use and get started with). This is another key area of value that shouldn't be neglected or ignored.
Although we've mentioned this before, it's important to remember that when introducing a new system to your marketing/sales process, it's a BIG step. To be blunt, even a slight change to the system you've created in your business or general workflow can slow these down if the learning curve takes longer than expected. 
And that slowdown can cost you real dollars—let alone blown sales.
Because of this, it's vitally important that whichever video platform you choose, that you know that you'll have an adequate level of support access to guide you along the initial growing pains of a new system.
With Dubb, we offer a series of helpful YouTube videos detailing every element of Dubb's use from sending a video via SMS to following up with a prospective client. At Dubb, we believe that with any technology or tool, user instruction is absolutely essential for success.
Alongside freshly updated video content, we also offer direct account management support and online and phone customer service lines open day or night.
By granting this level of direct access, we want to help our users any time they need us to make sure the ship is righted whenever it starts to stray. 
Aside from the overall score from the Wistia reviews, it's important to review the individual Wistia reviews as well.
Here's a 5-star review from Eddie M…

Again, we aren't cherrypicking here or overtly showing our bias. For all intents and purposes, Wistia is a good video platform. It has its problems like nearly all video platforms do, but from its reviews it's a solid service. The question is whether Wistia is best for your uses, and more importantly, if a comparable—and less expensive—alternative may be better suited to help you accomplish your goals. 
Next up, we have a 4-star review from Brian K… 

In this case, the expected pros are here, however, where it lacks is in its analytics output. Based on the review, there seems to have been a gap in monthly reporting caused by a back-end issue from Wistia. These kinds of things happen but it's important to recognize that they can't happen often.
In keeping your data secure, Dubb hosts all user-information in specially-designed servers designed to maintain the fidelity of your video analytics to keep your reporting on track and ensure your actions and efforts continue to be effective.
And lastly, here's a 3-star review from a "Verified Reviewer…"

Now, although it's possible that this error has since been fixed, here the reviewer complains of an inability to track statistics across social media and personal landing pages.
And that's a big problem.
The fundamental point of video marketing is to allow users the ability to track their analytics when hosting videos on their own landing pages or via social media shares.
How else do you intend to share your video to new audiences and track the data?
As a result, when seeking a video marketing platform for the purposes of data and analytics collection, you must gain a tool that can track and measure your results. If not, you're effectively paying for an incomplete tool.
With Dubb, we offer advanced tracking analytics for a range of different sharing mediums from SMS (texting on your phone) to a variety of social media channels (YouTube, Facebook, LinkedIn, Twitter, etc.).
The Final Verdict
When looking at Wistia reviews, it's important to note that generally speaking, the reviews are largely positive. In truth, we at Dubb aren't here to critique Wistia as being inferior, rather, explore the differences that make each platform distinct.
In the case of Wistia, it's a solid platform but there are key areas where it falls flat for its users—its pricing, its ease of use, and its functionality in regards to its analytics.
For Dubb, our aim is to provide a compelling and valuable service for users who want a top-tier video marketing service but don't want to pay an arm and a leg.
Closing Thoughts
In essence, Dubb is designed to help you and your business create long-lasting impressions on your teammates, clients, and prospects through the use of video marketing. By sending a personalized message you can track, you'll be one step closer to maximizing your business's efficiency, streamlining your technologies, and generating tangible results you can measure.
To get started with your free Dubb account, click here.