A marketing video hosting platform can be a great way to build brand equity for your business and connect with new prospects and customers. Not only can it help you leverage the power of video in connecting with your audience, but it can help you accomplish your marketing goals. If you are on the fence on whether you should invest in a marketing video hosting platform for your business, I encourage you to seriously consider it.
But once you have made your decision, you need to decide which marketing video hosting platform to use. If you do some basic research, you will see that you have plenty of options at your disposal. While these platforms may seem alike or similar, there are some important differences that you will definitely want to keep in mind.
Because of this, I want to use this post to explore some of the things you should consider when contemplating a marketing video hosting platform. While these aren't the only factors that you should probably contemplate, I believe that they are some of the most important. And while I may be biased or non-neutral on the matter, I strongly believe that Dubb offers the best possible marketing video hosting platform that can accelerate your marketing work. Whether you are a solo entrepreneur or work in the marketing department for a much larger company, Dubb can be an excellent choice for you.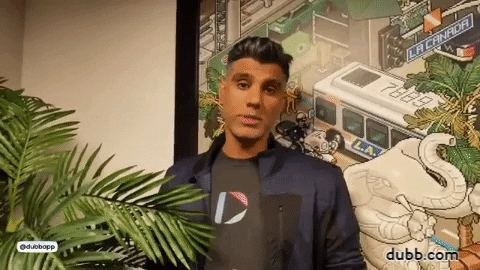 Why Marketing Video Hosting Platforms Matter
Before I get into the different types of marketing video hosting platforms, however, I first want to establish why marketing video hosting platforms are so important. After all, you have likely invested in all types of software for your business. Why should you spend more of your hard-earned capital on another piece of software, right?
Ultimately, I think that a marketing video hosting platform is key for several different reasons. While some of these reasons may be more relevant to you than others, they are all important factors that will likely persuade you to invest in one of these platforms.
First is the fact that marketing video hosting platforms can bolster your brand equity. No matter your sector or industry, there are many different competitors. They range from small, scrappy startups that just started in garages to multinational corporations that are searching for more growth. Wherever your company fits on this spectrum, building a strong, well-known brand can help separate you from competitors. It helps you stay at the top of mind among your current customers and prospects. If a prospect or current customer is facing a specific problem that your brand addresses, they will be much more likely to think of your company and then make a purchase. Marketing video hosting platforms can help you take control of your brand and ensure that your brand is getting recognized by warm prospects in your industry.
Beyond bolstering your brand equity, a marketing video hosting platform can help you better connect with your company's prospects. It does this by letting you leverage the power of video to create valuable and compelling content. If you have listened to Connection Loop or have read some of our other blog posts, you likely know how much all of us at Dubb are obsessed with video. Video content is so powerful because it connects with viewers on a visceral level. It lets you take advantage of our natural attraction to visuals and storytelling. With a marketing video hosting platform, you can create stellar video content and distribute it to your audience (or a subset of your audience). 
Finally, a great marketing video hosting platform can help you gain audience insights. This is because these platforms often provide detailed analytics for every video that you upload. For instance, using a marketing video hosting platform like Dubb, you can easily see how much of your videos have been viewed (and even how much a specific prospect has viewed a particular video). 
This type of data can be a true game-changer for your business. They can give you cold, hard facts on whether certain messaging or a certain pitch is working. By analyzing the data, you may discover that some of your most promising pitches are falling flat. On the other hand, that one off-the-wall idea that you had may be resonating with your audience. While you may have an intuitive sense of how your marketing campaigns are performing, the data will give you a more objective view. With that data, you can then avoid what isn't working and double down on what is working. Adopting this strategy can help you run and execute more effective marketing campaigns.
What To Look For in a Marketing Video Hosting Platform
As I said above, these are just some of the benefits of including a marketing video hosting platform in your software stack. Leveraging these benefits alone, however, you will be able to launch more effective marketing campaigns and generate more sales.
So while the value of marketing video hosting platforms is clearly there, there is this separate question of which marketing video hosting platform to select. By doing some simple Googling, you'll likely see a long list of options. While they may appear to be pretty close on the surface, there are some important differences among them.
Before getting into those differences, however, I think it's a worthwhile exercise to discuss what you should actually look for when searching for a marketing video hosting platform. Like the above, this isn't an exclusive list of things that you should consider. That being said, keep the following factors in mind as you are contemplating different types of marketing video hosting platforms.
To start, the best marketing video hosting platforms let you easily create video content. Whether you are at your computer or are on-the-go, these platforms let you seamlessly make valuable content for your audiences. That content can be all sorts of things. For instance, while you are on a walk, you may suddenly come up with a great content idea. Because effective marketing today is based on authenticity, your marketing video hosting platform should let you make a great video on the fly. Moreover, once you are done shooting the video, that platform should let you make different types of edits. While the available edits may be more limited on a mobile app compared to a desktop app, the software should be able to give you some flexibility after recording your video content.
Along with creating and editing valuable videos, great marketing video hosting platforms let you create actionable content. This is a key point. Actionable content lets you lead your prospects and viewers down your marketing funnel. Whether the goal is to further engage with those prospects or have them actually purchase our product or service, actionable content can help you accomplish your goal.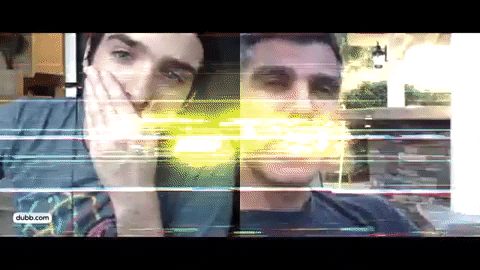 By contrast, when uploading your video content to platforms like YouTube, it is much more difficult to make your videos actionable. Not only does YouTube place your video content next to other videos (including your competitors), but there is no way to directly let your viewers click on a call to action. While YouTube certainly has the scale for your marketing videos, you still need a way to make your video content actionable. Great marketing video hosting platforms let you do that. Not only that, but these platforms make your actionable content completely customizable. Everything from your company's logo and branding to custom calls to action is fair game. 
From actionable content, the best marketing video hosting platforms offer outstanding distribution and automation. All great marketers know that valuable content isn't enough to accomplish the most important marketing goals. Without effective distribution, a great piece of content is like a tree falling in the middle of a dense forest. If no one heard it fall, did it really happen?
Because of this, these top marketing video hosting platforms let you share your video content to whatever audience you'd like. Whether you want to send your video content to one prospect or many prospects, the platform should let you easily accomplish the task. Better yet, you should be able to send video emails through your own email client. 
In addition to stellar distribution, your marketing video hosting platform should let you automate much of your work. This is often in the form of automation workflows. You should search for the ability to make your workflows as simple or complex as you'd like. Whether you want to create an elaborate workflow for new prospects or automatically send text messages to specific prospects, these automation workflows can make you more productive, efficient, and profitable. 
The best marketing video hosting platforms also provide a long list of integrations. You likely are already using plenty of integrations in your current marketing work. If you haven't already, however, you can think of integrations as encapsulating the process of combining two pieces of software to solve the problem of isolated data. 
In this discussion, top marketing video hosting platforms offer plenty of integrations with their software. This means that you can be using different pieces of software while leveraging those marketing video hosting platforms at the same time. Common integrations are with email clients, social media platforms, CRM software, and marketing software. Therefore, when you are using these different types of software, you can easily leverage the power of video marketing. 
Finally, when you are searching for a marketing video hosting platform, you are going to want to look at the price. In fact, this may be one of the first factors that you and your colleagues consider. Even though marketing video hosting platforms can be extremely powerful, they shouldn't need to break the bank. The best platforms understand this and offer very competitive pricing. In fact, many of these platforms offer several tiers (including a free tier). Whether your company has an expansive budget or is much more budget-conscious, the best platforms offer attractive plans for you.
How Dubb Can Help Accelerate Your Video Marketing Work
To reiterate, there are plenty of marketing video hosting platforms in the marketplace today. Many of them are great pieces of software. With that being said, I strongly believe that Dubb is best-in-class when it comes to marketing video hosting platforms. 
Why? There are plenty of reasons, but I think that the most important is directly related to the discussion above. Dubb checks off many of the most important factors that are found in great marketing video hosting platforms.
Outstanding Recording and Editing Tools
First off is the fact that Dubb offers stellar video creation and editing tools. We are specifically proud of our mobile app, which you can find on both iOS and Android devices. Using the Dubb mobile app, you can quickly create and upload video content when you are out of the office. We are proud to offer powerful editing features within our app. For instance, you can do things like combine multiple clips, include emojis in your clips, add music, and more. Another great, yet underrated feature is the ability to cycle between the front and rear cameras when you are recording. This can help you create even more engaging content for your audience. 
When editing your video content on our desktop app, you are armed with even more tools and features. For example, you can add or automatically generate subtitles or closed captions for your video content. Because your viewers may not be able to listen to the sound when consuming your videos, captions offer a compelling option to those viewers. In other words, you can avoid unnecessary churn by presenting this alternative for all of your videos. Using Dubb, you can also leverage a full suite of editing tools. That suite includes things like the ability to trim videos, add background music and watermarks, and include personalized text with your videos. Adding all of these features together, you can create excellent videos for your audience. 
Dubb Action Pages
Dubb action pages are some of the best ways to better connect with your audience and generate more sales. Even better, these action pages are automatically created when you record a Dubb video or upload an already-recorded video to Dubb. Dubb makes it extremely easy to select a pre-created template and alter it according to your specifications. Better yet, there are no coding or technical skills required. You can add custom logos and tweak other assets so that your Dubb action pages are always the way you envision them.
In addition to ease of use and vast customization, Dubb action pages offer plenty of calls to action. You won't need to worry about whether a certain call to action exists on the Dubb platform. You and your colleagues can leverage many different options, including the following: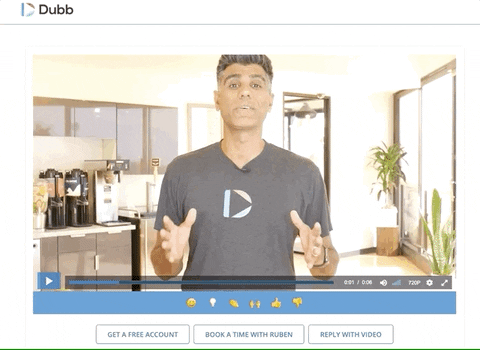 Downloading an eBook or White Paper

: This can be a great option for prospects at the top of your marketing funnel. Your eBook or white paper can educate them about your company and the product or service that you provide. 
Chat via Facebook Messenger

: In some circumstances, some of your prospects don't want to provide their phone number. Even if that's the case, you can still communicate through prospects through Facebook Messenger. 
Complete a Form

: Sometimes, you may want to gather granular information from your prospects. Because of this, Dubb lets you include customizable forms that can be placed directly below your video content. 
Schedule a Call on Your Calendar

: This is a great option for your sales colleagues. Using Dubb and your favorite calendar scheduler, a viewer can quickly schedule a call and speak with you or a colleague. This is a great way to quickly move a prospect down your marketing or sales funnels.
Reply With Video

: This is an outstanding call to action if you'd like to gather testimonials. With the reply with video feature, your viewers can quickly record a video of their own and send it back to your company.  

Make a Purchase

: Finally, you can include a call to action that lets viewers easily purchase your product or service. 
As you can see, there are plenty of calls to action that you can include on your Dubb action pages. They make it much easier to engage with your audience—no matter who they are. 
Distribution and Automation
Along with Dubb action pages, Dubb makes it extremely easy to distribute and automate your video content. Dubb has a built-in distribution capacity that lets you send both individual and bulk emails. Whether you want to send a one-off video email to a prospect or create a broader marketing campaign for a larger audience, Dubb provides you with the tools to get it done.
One great Dubb feature (which is rare in other marketing video hosting platforms) is that you and your team can integrate your email client with Dubb. Rather than solely sending content through Dubb's server (which you still can do), Dubb lets you connect any SMTP provider to the platform. From there, you can distribute your video content from that email service through Dubb. This option is certainly available if it makes more sense to you and your team. 
In terms of automation, Dubb offers a tremendous marketing automation suite. It is designed to be an all-in-one solution and is a fantastic option for small and medium-sized businesses. You can create automated marketing workflows that will be triggered based on certain events. Whether you decide to build an overly complex workflow or simply want an automated way to engage with new prospects, Dubb gives you the freedom to let automation run your marketing campaigns. By doing this, you and your colleagues can free up more time and create even more value for your business. 
A Wealth of Integrations
Like I mentioned above, integrations are an essential way of being more productive in your marketing work. At Dubb, our entire team recognizes the importance of integrations for our users. Because of this, we are constantly developing integrations that let you use Dubb in your favorite apps and platforms.
You can find a complete list of our integrations by clicking here. As you can see, we have integrations with many of the most popular platforms on the Internet today. They include popular apps like Slack and Outlook 365 to lesser-popular tools like Upsales and Ontraport. I encourage you to take a look at the full list of integrations so that you can get a sense of where you can use Dubb. In all likelihood, you'll see that Dubb easily works with your preferred digital tools.
Pricing
I couldn't end a discussion of Dubb without talking about pricing. Like other marketing video hosting platforms, Dubb offers several tiers of pricing. You can get all of the details by clicking on this link. For instance, within our free tier, you get self-serve usage, unlimited storage, a Dubb URL, standard video quality, and more. 
That being said, because you would be purchasing this software for your business, the free plan likely won't be enough for you. It is primarily designed for solo entrepreneurs and individual creators. The good news? Dubb offers some of the most competitive pricing tiers for businesses of all shapes and sizes. Moreover, all of these pricing tiers include more features that you would find on other marketing video hosting platforms. 
Ultimately, Dubb offers the best of both worlds. You get a wealth of features—all at the most competitive rates. 
Reaching Your Marketing Goals
A marketing video hosting platform can be an essential tool to help you reach your marketing goals. Whether you are trying to promote a new product or service or just want to build more brand equity in your industry, I seriously recommend that you make an investment in this software.
While there are plenty of marketing video hosting platforms out there, I encourage you to check out Dubb. To learn more about Dubb's features and what you'll get by becoming a user, click here. You can also click here to contact me with any questions and click here to sign up for a free 7-day trial.