Whether you run a small business or work in the sales department of a much larger business, you are likely looking for a top sales video hosting platform. Sales video hosting platforms can offer a wealth of benefits to organizations of all shapes and sizes. But having said this, not all platforms are created alike. 
There are some significant differences between some of the top sales video hosting platforms. Those differences may not seem like much right now, but when you are using your sales video hosting platform, you will definitely notice if some features that you expect are missing. 
Therefore, in this post, I want to take a deep dive into some of the top sales video hosting platforms on the market today. Arguably, there are four of them: Dubb, BombBomb, Covideo, and Vidyard. 
As a caveat, I have to admit that I'm biased. As the founder and CEO of Dubb, I believe that Dubb is the first in class for salespeople that want to leverage video in their day-to-day work. All of that said, there are some real advantages within Dubb that you can't find in these other sales video hosting platforms. We'll explore some of those below.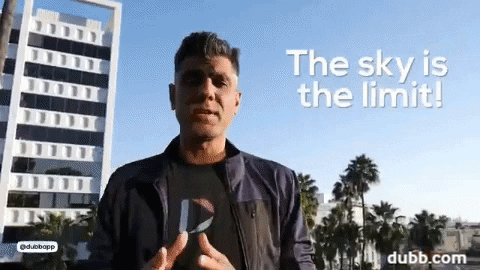 Why You Want a Top Sales Video Hosting Platform
But first, I think it's important to discuss one important topic. That is why you should want to invest in a top sales video hosting platform in the first place. 
After all, sales video hosting platforms cost money. While there are some free tiers of these platforms (including at Dubb), investing in a top sales video hosting platform is going to cost something. The prices are competitive, but you want to make sure that you're getting the greatest bang for your buck. 
A top sales video hosting platform can help you find new customers and accelerate your sales growth. Plain and simple. With a top sales video hosting platform, you can create stellar content, easily distribute that content to your prospects, and track the performance of your video content. There's another key benefit, however. By leveraging the power of video, you and your colleagues get to tell stories and connect with prospects on a personal level. Instead of your company being a huge, lifeless corporate monolith, your prospects get to build real, authentic relationships with you. In other words, you get to rely on your personality and your authenticity to build long-standing relationships with your audience.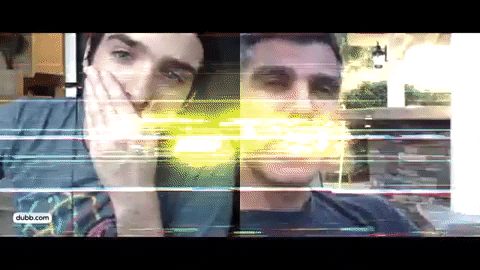 As humans, we are wired for stories and visuals. Video is so powerful because it lets you capitalize on each of these tantalizing elements. Yet while video hosting platforms help you leverage the power of video, a top sales video hosting platform does so much more. 
The top sales video hosting platforms in today's marketplace let you easily shoot video—wherever you are. You can be in your office or on-the-go and these platforms help you record high-quality videos for your audience. Better yet, if you are away from your desk, the best hosting platforms have standalone mobile apps. On those mobile apps, you can do everything from make edits to your video to easily upload that video to the hosting platform.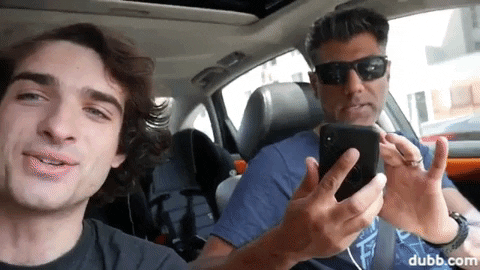 Next, these top platforms let you make your videos actionable. This is an extremely important feature for the best sales video hosting platforms. Yes, your goal should be to create extremely engaging and valuable videos. But even if you do so, there is no guarantee that your viewers will be inspired to take some type of action (including purchasing your product or service). Even if they are interested, they may not be able to easily move down your sales funnel after viewing your video content. This is especially true on YouTube, where viewers can't necessarily reach out to your organization or make a purchase on the platform.
The top sales video hosting platforms recognize this. They offer tools and features that let you more easily transform prospects into paying clients. For instance, the best platforms offer a plethora of calls to action. Calls to action, as you likely know, are tools that can help you lead your prospects down your sales funnel. The exciting thing about calls to action is that they can be virtually anything. In the digital realm, this can include everything from scheduling calls on your calendar to video replies to your initial video. 
Along with this, actionable videos are your own. They are completely customizable, whether you want to include your brand's logo and font or include personalized text at the top of each video. The very best sales video hosting platforms give you all of these customization options. They know that your business is unique and offer you the tools to make your video landing pages your own.
From actionable videos, these platforms provide a wealth of integrations. Integrations may not be the first thing in mind when you are considering video sales hosting platforms. That being said, they are essential tools to help you be more efficient and productive. Essentially, integrations let you use these top sales video hosting platforms when you are using other types of software. For instance, if you are using Gmail, your video hosting platform should let you easily send videos through Gmail. 
We are all using so many different pieces of software in our daily workflows. Because of this, integrations are a fantastic way to streamline our work and get more done.
Next, the top sales video hosting platforms offer an easy way to distribute all of your videos. Without effective and widespread distribution, it is impossible to accomplish your sales goals. The best hosting platforms understand this. They offer easy-to-use tools that let you send your videos at scale. Even if you want to send a single video to a particular prospect, the platform lets you quickly accomplish this task. Not only that, but you can use these platforms to track the success of your distribution efforts. Whether a certain video is going viral or is falling flat, you can easily get this data through a few clicks of your mouse. 
Automation is a key feature of a stellar sales video hosting platform. As your organization gets bigger, it is important to increasingly rely on automation. You may be trying to interact with thousands (or hundreds of thousands) of prospects. For this reason, it is critical to build out workflows that are triggered by certain events. As a simple example, if a prospect watches a certain video, you may want to send a specific email to that prospect. With a properly designed workflow, that email can automatically be sent. While you can design extremely complex workflows, the bottom line is that these video hosting platforms allow you to do so. 
Finally, the best sales video hosting platforms offer competitive prices. In fact, many of them offer free plans. While the free plans often include the platform's branding and/or a limited feature set, they can be good options for solo entrepreneurs or young companies getting started. For larger companies, these platforms offer competitive and fair pricing tiers. Whether you are on an extremely tight budget or are less price-sensitive, these platforms offer the best sales video tools at the most affordable prices. 
Key Similarities and Differences Among the Top Sales Video Hosting Platforms
As you can see above, there are plenty of important characteristics of the very best sales video hosting platforms. When you are completing your due diligence, you will definitely want to see if your prospective hosting platform has these features and options.
Looking at the four platforms mentioned above (Dubb, Covideo, Vidyard, and BombBomb), you will find that they offer many of these features. However, they don't offer the same features. And along with this, some platforms offer features and others don't offer them entirely. 
For these reasons, I want to spend this part of the post digging into some key similarities and differences between these four hosting platforms. The best way to see the starkest differences is to try them out for yourself. You may find that some of the differences below are more important to you than others. With that said, let's dive into all four of these platforms. 
Some Key Similarities
To start, a key similarity between Dubb, Covideo, Vidyard, and BombBomb is that they offer Google Chrome extensions. If you are a Chrome user, you may already have installed some helpful Chrome extensions. As you likely know, they can dramatically improve your browsing experience.
All four of these sales video hosting platforms offer free Google Chrome extensions. They have similar features that let you easily create and share video content. You can leverage different modes of recording your video content and then leverage real-time editing. One of the key differences with the BombBomb Chrome extension is that you'll need to install a separate desktop recorder before using the extension. Other than that, the Chrome extensions for Dubb, Covideo, and Vidyard let you directly record from your desktop without launching a desktop app.
From the Google Chrome extensions, these four hosting platforms have Gmail add-ons. As referenced above, integrations are an essential component of any sales video hosting platform. They minimize the amount of moving parts in your workflow. Ultimately, they make you and your team more productive. This is especially true if you are spending a significant amount of time in Gmail.
With Dubb, BombBomb, Vidyard, and Covideo, you can easily send your video content through Gmail. This comes in particularly handy when you want to quickly access your video library or record new types of video content. BombBomb's Gmail add-on has a leg up on the others because it has a feature called the Snippets tool (which lets users quickly create a new video or select an already-recorded video and share it as a canned response). Beyond that, however, these platforms' Gmail integrations are relatively similar. 
As for other integrations, you will find that several integrations are shared among many (or all) of the four platforms. For instance, Dubb, Vidyard, and BombBomb have integrations with many of the most commonly used sales and marketing tools—like Slack, HubSpot, and Salesforce. Covideo's list of integrations (which includes ProMax, Usherpa, and DealerSocket) is somewhat smaller than the other platforms. That being said, you will find at least some integrations with all four of these tools.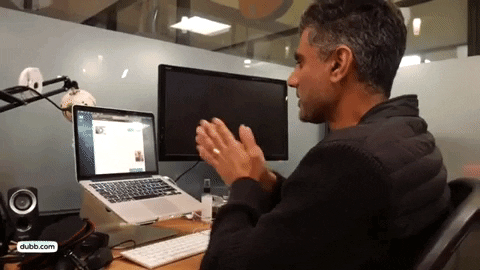 Moving on from integrations, all four platforms offer mobile apps. These apps are for both iOS and Android devices. These mobile apps give you the power to create and edit video content when you're on-the-go. By using these mobile apps, you'll also get access to basic tracking data, which will help you determine whether your videos are exceeding, meeting, or falling short of your expectations. These mobile apps are free, so you'll definitely want to take advantage of them if you choose any of these platforms.
Next, Dubb, Covideo, BombBomb, and Vidyard offer plenty of video customization. In terms of customizing the videos themselves, all four platforms offer similar features. You can do things like add watermarks to your videos, trim your videos however you'd like, and even add background music or personalized text. Along with this, all four platforms give you video pages that can be customized. These video pages can dramatically help you transform interested prospects into paying customers. While some have features that others don't have, you'll find that you can do a lot with these video action pages.
Finally, let's talk about distribution, hosting, and embedding. At the most basic level, Dubb, Covideo, BombBomb, and Vidyard let you distribute your videos to your prospects or customers. BombBomb and Dubb have built-in distribution capacity, which is something that isn't frequent among other video communication tools. Vidyard, on the other hand, is geared to work with third-party marketing automation tools. 
As for hosting and embedding, all four platforms offer flexible options. At a minimum, you have the power to customize pages and video player settings. You can resize your embedded videos so that they appear the way you like to your audience. While platforms like Dubb may offer additional features, all four offer an easy way to host and embed your video content. 
How Dubb Shines Above the Rest
These four platforms are at the top for a reason. They offer plenty of valuable tools that can help you and your colleagues generate more sales. 
Yet while all of these tools are powerful, I strongly believe that Dubb shines above the rest of them. If I had to sum it up in one sentence, I would argue that Dubb offers more features at a lower price. Whether you work for a small or large organization, I know that Dubb can provide you with immense value. 
To show you how Dubb is first in class, I want to share some of the distinguishing factors between Dubb and the three other hosting platforms. While these aren't the only differences, these characteristics are some of the more notable and critical ones for salespeople.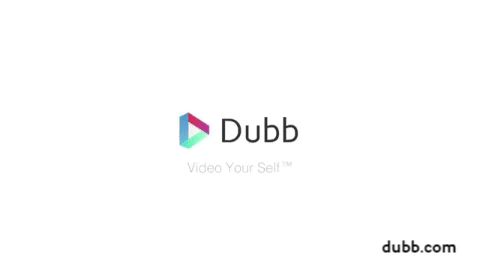 One of the first things that you'll notice is that Dubb has a stellar mobile app. Yes, Dubb offers that basic recording and editing functionality that you would expect in any video recording and editing app. But going beyond that, the Dubb mobile app lets users leverage more freedom when customizing their video content. This is all without needing to make edits on your desktop or laptop. 
Using Dubb's mobile app, you can do things like add music and text overlay, splice multiple video clips, and even add emojis to your videos. When you are recording your videos, you can even use the Dubb mobile app to easily cycle between the front and rear cameras on your phone. With your mobile device, you can shoot high-quality videos, make a plethora of edits, easily upload those videos to the Dubb platform, and track the performance of your video content.
Along with a stellar mobile app, Dubb provides you with plenty of video customization options. One great tool that you'll be hard-pressed to find on other platforms is the annotation tool. With the annotation tool, you can easily highlight text or images that are on your screen. If you are showing off a digital product or service to a prospect, for instance, the annotation tool can be a great way to communicate as clearly as possible. 
Dubb also offers a great way to develop transcripts for your video content. With Dubb, you can add or automatically generate subtitles or closed captions. This makes it extremely easy for your viewers to consume your video content without sound. There may be situations where your viewers would love to watch your next video, but they either don't have headphones or aren't able to listen for another reason. Subtitles can solve this problem and may even win you some new clients. 
Finally, Dubb lets you leverage personalized text at scale. For any of your videos, you can easily include overlay text that includes your viewer's name. Using a prospect's name can increase click-through rates and your closing ratio. While you may immediately be concerned about using prospect's names when sending a video to many different people, Dubb lets you leverage personalized text at scale. Whether you are sending a video to several people or thousands of people, you can easily incorporate personalization text.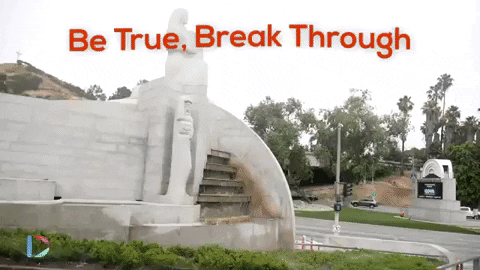 Next, Dubb is one of the top sales video hosting platforms because it can easily make your videos actionable. As a reminder, actionable videos are extremely important in the sales context. They ensure that your viewers take proactive steps to travel down your sales funnel and purchase your product or service. 
One of my favorite things about Dubb is that it provides vast customization on Dubb landing pages. Whenever you upload a video to Dubb, you automatically get a Dubb action page. This action page is powerful in and of itself, but you can go crazy with the number of customization options at your fingertips. Starting with one of our several built-in templates, you can edit your action pages to match your company's brand. Things like custom logos and branding are available to you—all without any coding. If you are more tech-savvy, you can even incorporate your own HTML and CSS and create your own template for your Dubb action videos. 
Another great way to make your Dubb action pages customizable is through a wealth of calls to action. While the other three platforms also offer the same basic feature, Dubb goes one step further and lets you customize single or multiple call to action buttons. Your calls to action can be downloading an eBook, scheduling a call on your calendar, making a purchase, or virtually anything else that you want. Dubb's calls to action are also extremely versatile. Not only are they included below your video content, but you can include them as part of an exit-intent popup. While exit-intent popups can be annoying to some people, they can help you increase your conversion rate and stay connected with certain prospects.
Now, let's talk about distribution. Like BombBomb, Dubb has a built-in distribution capacity that lets you send both individual and bulk emails. However, with Dubb, you aren't restricted to sending your video emails through Dubb's server. Rather than that, you can integrate your own email client. This includes clients like Gmail, Microsoft Office, AWS, or something else. You can connect any SMTP provider to the Dubb platform and then send your videos from that email service through Dubb.
Along with this, you can leverage Dubb's built-in CRM system. You can do everything from importing and organizing your contacts to tracking the performance of your sales campaigns. And compared to some of the other platforms, Dubb lets you send an unlimited number of emails per day. 
In terms of automation, Dubb is second to none. Using Dubb, you can create simple or complex workflows that automatically send out content based on certain events. We offer an all-in-one solution that is ideal for small and medium-sized businesses. Our users can send out emails and text messages through an intuitive dashboard. You can leverage if/then statements or even delays to engage with your audience at the most opportune moments. Whether you are trying to lead new prospects down your sales funnel or send video content to some of your warmest prospects, you can get the job done with Dubb.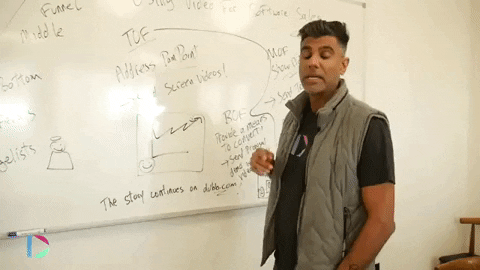 From there, Dubb offers a very high degree of flexibility when embedding video content. Compared to the other platforms, Dubb offers two ways to embed your videos. The regular option is similar to Covideo in that you can set the desired size of your video for embedding. Along with this, you can add other options (like keeping the sound on, adding call to action buttons, or auto-playing the video).
Dubb's second way to embed video content is called "widget mode." Here, you can set the desired position of your video, and then that video is dynamic, rather than static. When the viewer is scrolling down the page, the video will follow the viewer. This means that the viewer can continue to explore the specific webpage while also watching your video. Cool, right? 
Dubb also has an advantage in the number of integrations that it offers. We are always offering integrations to help our users get more work done. We are particularly proud of our sales-related integrations and social media integrations (particularly LinkedIn). I invite you to check out all of our current integrations by clicking here. 
To wrap up, let's talk about pricing. Because all four platforms are dynamic companies, prices for their specific plans are changing all the time. But that being said, I believe that Dubb offers the most bang for your buck. Using our free plan, you gain access to all video creation tools and hosting tools. That said, this plan is primarily for individuals who don't need many bells and whistles. For small, medium, and larger businesses, we offer several different pricing tiers. For instance, our Pro Plan costs $40 per month ($32 per month if you pay for 12 months in advance). This is drastically lower than equivalent plans from BombBomb, Vidyard, and Covideo.
To view our entire collection of pricing tiers, click here. You will see that while the included features slightly vary across tiers, our pricing is some of the most competitive in the industry. You'll be able to accomplish your sales goals without breaking the bank. 
Take Control of Your Sales Prospecting
The top sales video hosting platforms can offer a massive amount of value to your organization. From helping you create custom videos to leveraging many different calls to action, these hosting platforms have sales at the top of mind. No matter the product or service that you are trying to sell, these platforms let you leverage the power of video to do so.
As you have seen above, these top sales video hosting platforms have their similarities and differences. However, I believe that Dubb shines above the rest. From powerful automation and video customization features to the most affordable prices, Dubb can take your sales prospecting work to the next level. If you are looking for a way to accelerate your sales growth this year, I seriously recommend that you consider Dubb. 
Ultimately, I invite you to try Dubb for yourself. While I can note its advantages all day long, the best way for you to find out is to try the product for itself. You can click here to access a free 14-day trial of Dubb's premium product. If you have any questions about Dubb itself or a point discussed in this article, I also invite you to contact us. 
All of us at Dubb look forward to hearing from you!