If you are in sales and are starting to feel ignored or disrespected, we encourage you to implement the stage strategy for sales pros. The stage strategy can help you break through the noise and accomplish all of your sales goals. Better yet, the stage strategy is easy to learn and can be implemented right now.
In this recap from a recent episode of RevShow, I want to take a deep dive into the stage strategy. Whether you are brand new to the sales profession or have been leading a sales team for quite some time, the stage strategy can be a terrific option in your sales toolkit.
Essentially, you and your colleagues are going to want to know about the stage strategy. By understanding it and incorporating it into your current sales processes, I'm sure that you can use it to accomplish your goals. 
This discussion was part of RevShow, which is our YouTube show for sales leaders like you. If you want to learn more about RevShow, watch any of our other videos, or subscribe to our channel, feel free to click here. 
The Basics of the Stage Strategy
So what exactly is the stage strategy? 
Essentially, the stage strategy is all about creating content that is going to attract the audience that you are looking for. The crux of the strategy is finding digital "stages" where you can provide value to your audience. The word "value" here can mean many different things. For instance, it can mean creating a blog post or video on a particular issue that is affecting your industry. It can also mean creating content that helps your audience better use your product or service. Basically, the stage strategy is focused on improving your audience's lives—no matter where they are. 
As part of this, the stage strategy is about building your personal brand. The end goal is to create a revenue machine. While the idea of branding may seem uncomfortable to some of us, it is an essential part of creating online content today. No matter your sector or niche, your personal brand can unlock some tantalizing opportunities. The stage strategy ensures that you are making your presence known on the most important platforms for your specific audience. 
To be clear, your personal brand has to be accelerated through multiple stages. We are going to speak about that more in this video. The end result, however, is the stage strategy helping you reach your short-term and long-term goals.
The Different Stages
As I mentioned above, the core of the stage strategy is providing value among many different stages on the internet. Naturally, you may be wondering what those specific stages are. While there may be several stages not listed here that you will want to target, the vast majority of them are included below.
Because of this, I want to briefly describe what these stages are and how they can add value to your organization. While you may have heard of some (or all) of these stages before, they can be especially valuable in the sales context. 
Let's get into it. 
YouTube
YouTube is a huge part of the stage strategy. 
We are big fans of YouTube for so many reasons. Most prominently, there is a huge amount of high-quality video content to consume. It's no wonder why YouTube is the second-most visited website on the internet today. As you know, you can spend hours and hours within the YouTube ecosystem. 
For sales professionals, however, I think it comes from the fact that YouTube has become such a phenomenal place to generate leads. This is because you can create and distribute original content, thereby helping you build a community around your company. With millions of users on YouTube every single day, there is a huge audience that can be consuming your videos. 
Better yet, that audience is tailor-made for helping you grow and scale your business. Think about this for one second: it is your prospects that are subscribing to your channel. They are interested in your content and may eventually purchase your product or service. All you need to do is create valuable content and deliver it to them on the platform. 
The question, however, is whether you have what it takes to start your own YouTube channel. The bottom line? Starting a brand new YouTube channel takes up a lot of time. While the technical setup isn't too difficult, it takes time to build that audience you desire. Yes, while YouTube has massive scale, it doesn't automatically mean that you will have rabid subscribers at your door. It requires consistent, high-quality work. 
Once you build up your YouTube channel, however, it can be absolutely amazing. For instance, when you have built a community around your YouTube channel, you can leverage things like the notification button. It exists to help you let your viewers know when your next video is being released. By that point, you have created the need and attraction to valuable content that you are sharing with the world. The subscribe button can be a massive help to retain satisfied viewers and keep your brand at the top of mind. 
Really, as your YouTube videos are being released, you are basically creating a virtual sales team. The content that you released is working for you 24/7/365. Even when you are sleeping, your YouTube content is going to bat for you. At Dubb, we say that this is effectively cloning yourself. 
Moreover, your audience is learning from that "cloned" content and applying it out into the wild. It is extremely powerful. Everything that you are creating is essentially coming back to you. So every one of your YouTube videos is acting as a sales rep for your company. The more videos you have out there, the more lines that you have in the water. 
At the end of the day, content equals conversions. As part of this, you want to take advantage of everything that YouTube has to offer. For instance, in your YouTube videos, people will scroll down to the descriptions of those particular videos. They will then click on your bio links, and from there, the sky is the limit. Your viewers can access your website. But beyond that, they can do more interesting things. They can click on a booking link to directly schedule a call on your calendar. They can even purchase something directly from you. 
That is power.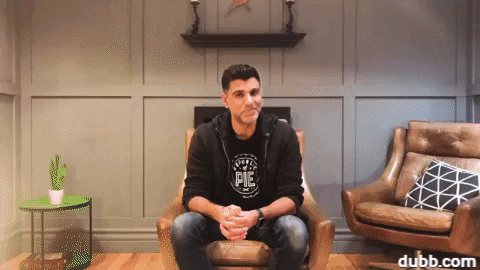 Webinars
Next, I want to talk about webinars. 
At Dubb, we have hosted hundreds of webinars with some of the most fantastic coaches, thought leaders, professionals, and more. Throughout this experience, we have learned that webinars are extremely powerful. 
As you probably already know, webinars let you take a deep dive into a specific topic (or topics). They are typically longer than the average YouTube video and can go upwards of one hour. Like YouTube videos, webinars can touch on so many different subjects. They can discuss your industry, your company, your product or service, or something else. They typically include slides and you can even use a webinar to share your screen and show viewers how to get the most out of your digital product. 
Like YouTube, webinars require some production time. It takes time to set up your webinar software, think of the content that you want to share on your webinar, potentially invite guests, make any necessary edits, and upload the webinar video to your favorite social networks. However, once you get people into a room and they are interested in what you are selling, the conversions are limitless. You can develop deep relationships with your webinar viewers, whether they just heard about your company or have been working with your company for decades. 
Also, in your webinars, you are able to receive valuable feedback. You receive data that you can implement in your future videos. Because of this, you can use parts of your webinars to test different ideas or concepts that you may have. This is a great tactic that you can return to again and again.
One of the things that we love doing at Dubb is asking people to put a word or a survey number inside of the comments. This way, we can see what people are interested in. As just one example, let's say that you are interested in learning about prospecting. You can instruct your viewers to insert the word "prospecting" in the comments below a specific video. Based on how many people actually submit that comment, you can determine the demand for that specific content in future videos. That is powerful when it comes to iteration, feedback, and testing out your products and services. 
And if you really want to push your limits? You can put a Dubb video in the comments. That way, you can leverage everything that Dubb has to offer (including calls to action, automations, advanced analytics, and more). To learn more about how Dubb can help you create stellar content, feel free to click here.  
Other Types of Social Media
We already talked about YouTube and all of the power that it has. Now, I want to talk about other social media platforms that you can use as part of the stage strategy. This includes everything from Facebook, Instagram, LinkedIn, TikTok, and more. Depending on your company, sector, and marketing strategy, you may want to target one (or several) over others. Whichever social media networks you choose, they present another opportunity to leverage the stage strategy for sales pros. 
What we love about social media is that it is daily and that it gets you at the top of your audience's mind. If you are able to build a rabid following and a healthy subscriber list, you can break through the noise. While your audience members are being inundated with all types of content throughout their days, your content will stand out—so long as it is valuable content. 
The other great thing about social media is that you can quickly iterate. Like I mentioned above, creating digital technology lets you both gather immense amounts of data and rapidly incorporate that data into new pieces of content. Instead of waiting for days or weeks to get feedback on a newspaper ad, for example, you can get essentially real-time feedback on your videos, blog posts, podcasts, and more.  
So when you are creating content for social media, you will want to be constantly testing. It's the same principle as when you are creating a webinar or a YouTube video. You want to see what is working with each iteration. For instance, do carousel posts work? Do your video posts work? Should they be in square or portrait mode? These are just some of the initial questions that you should be asking. Clearly, you will want to ask more granular questions regarding the specific type of product or service that you are creating. The principle is the same, however. By asking relevant questions, you can get better feedback, incorporate that feedback into your newer videos, and get better results. 
It all comes down to testing. It is so critical to keep putting your content out there. Figure out what is working better and what you should stop doing. It is a good idea to do this on a weekly and monthly basis. Just remember: 80% of your revenue is going to come from 20% of your effort. Because of this, focus on that 20% and eliminate the things that are unnecessary. 
There is another important point here. When you are on social media, one of the most important phrases that you will utter is "link in bio below." This is critical because when you use this phrase at the end of your videos, it immediately acts as a call to action. Like the many calls to action that you will find with Dubb videos, it directs your viewer to where you want them directed. In most cases here, it will be a link to your website, but it can be virtually anything.
On this stage that you have created, you will absolutely want to have a call to action. This is true whether you have created a podcast, are sharing posts on social media, uploading videos to YouTube, or something else. You can even include a call to action for a paperback or eBook that you have written. The choice is obviously up to you, but it really is in your best interest if you leverage calls to action in all of your work. 
Along with this, Dubb lets you leverage many different types of calls to action. If you are creating a Dubb video, for instance, and sharing it on your chosen social media platform, you can incorporate one (or several) different calls to action. Using Dubb, some of the calls to action include having the viewer directly make an appointment on your calendar, communicating via Facebook Messenger, or even making a purchase directly after watching your video. If you want to take a look at the many other calls to action that we offer within the Dubb ecosystem, click here.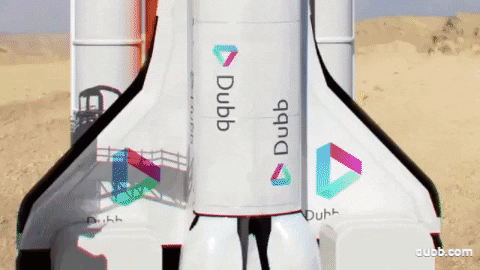 Books
When talking about stages, it is easy to speak about the largest stages in the world. You don't get much bigger stages than YouTube and these other social media platforms. At the same time, it's important to remember the other, smaller stages that you can use to promote your company and brand.
Here, I am speaking about things like podcasts and books. While all of these other areas may not have as big of an impact, they can still move the needle.
For instance, let's talk about writing a book. The great thing about having your own book is that it provides you with instant credibility. It makes you an expert on a specific subject matter. That is so critical when it comes to sales. Especially if you are pitching someone that you are meeting for the first time, there will be some sort of trust barrier that you'll need to overcome. It's not impossible, but it takes time to do so. As part of the stage strategy, books can provide you with that trust—even with someone who just heard of you. 
Granted, it takes some time to write a book. However, the process isn't as insurmountable as you may think. You don't need to hire a book agent or sign with a publishing company in order to get started. Instead, what you can do is self-publish your book on Amazon. As far as the writing process, your book doesn't need to be overly long. It doesn't need to be several hundred pages. You can write a solid book that is a hundred pages or less.
The book should be something that you and your audience will care about. Here, it doesn't hurt to embrace a specific niche. In fact, the more granular the subject is, the more it may interest your audience. We are still living in an era of the "long tail" of digital content, meaning that there are plenty of areas where your book can add value. Even if you think that a specific niche is "boring" or "too narrow," the simple reality is that it probably isn't. So long as you are sure your audience wants to learn about it, it can make for a great book idea. 
And if you don't have the time to actually write the book? You can hire a ghostwriter or freelancer to take on much of the heavy lifting. Sure, you will want to ensure that it has your own voice and that it fully articulates your ideas. At the same time, there is a tremendous amount of talent out there that can help you bring your book idea to life.  
Really, when you have a book, you get to give someone a gift. When you give someone the gift of knowledge, that gift stays on their desk or bookshelf. It is something that they will look at, thereby making it much more likely that they will remember you. You and your company are more at the top of their minds. While it may not seem like much, it can go a long way in helping you convince an interested reader to become a paying customer. 
Best of all, writing a book lets you document your learnings. You can have that book as a keepsake for yourself (or even your kids). It becomes a symbol of both your hard work and knowledge in a particular subject area. Even though writing a book does provide massive benefits as part of the stage strategy, there is also this softer benefit that shouldn't be ignored. In effect, you are creating a legacy that you can pass down from generation to generation. Pretty cool, right?
Podcasting
The last part of the stage strategy that I want to discuss is podcasting. Podcasting has been around for some time, yet it can still be overlooked as an excellent way to build trust and generate sales. 
I can speak from experience. At Dubb, we have a podcast called Connection Loop. At Connection Loop, we try to bring on fascinating guests that can help our listeners improve their sales and marketing skills. By consistently creating valuable content and releasing it to our audience, we are able to build trust with our listeners and generate more sales.
In today's day and age, it is really easy to start a podcast. In fact, you can get started by simply using your phone to record your audio content. From there, you can find some distribution software and send your podcast to well-known podcast directories like Apple Podcasts, Spotify, and more. 
Like writing a book, you will want to ensure that your podcast episodes are providing value to your audience. But because there is a more rapid cadence in releasing podcast episodes, I think it's important to leverage a content calendar. By doing so, you can plan out episode ideas in advance and avoid the scrambling that comes with generating interesting ideas 24 hours before you need to release a new episode. 
From there, just grab the microphone and be yourself. There's no need to try to sound "professional" as you are recording your podcast episodes. In fact, your audience may be turned off if you put on some type of artificial front when recording. By embracing authenticity and being laser-focused on creating valuable content for your listeners, you will find that your podcast is an impressive lead generator. It could lead to a significant number of sales from prospects that you would have never even recognized.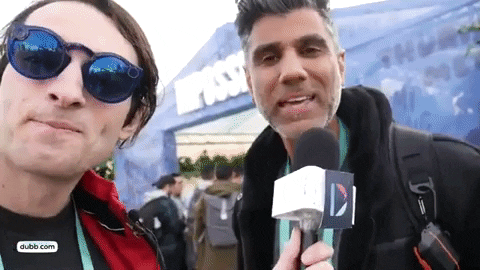 Moving Forward with the Stage Strategy
Ultimately, remember that the stage strategy is all about putting yourself out there. At the end of the day, it is a pull exercise, not a push exercise. You don't want to push people away. Instead, you want to show that you can create value in your prospects' lives.  
If you think about it, for years, the sales environment has been pushing people away with the incessant following up, cold calling, and all of the other tactics of old-school selling. On the other hand, the stage strategy is about putting yourself on multiple stages to pull in that audience. It is all about showing your worth, whether that comes from a helpful YouTube video, an interesting podcast episode, or a funny vignette in your book. Even though it may seem more "passive" and less active than doing something like cold calling, it is more beneficial in the end.
Therefore, I encourage you to get started today with the stage strategy. You don't need to create content for all of these stages at once. In fact, I encourage you to start with just one stage. Create that YouTube channel or get some social media posts queued up. It doesn't have to be overly complicated in the beginning. By being aggressive and taking action right now, you can start taking advantage of this extremely powerful strategy.
At Dubb, we love thinking about the stage strategy and other ways that you can reach your sales and marketing goals. If you have any questions about the stage strategy, Dubb, or anything else, go ahead and contact us. And if you are interested in Dubb, feel free to click here for a free 14-day trial of our premium plans.