Ask anyone who has spent some time selling anything and they'll agree that…
"Salespeople are loved as much as they are hated".
While we enjoy the idea and are happy to have someone solve our problems — like buying a new house, car, or a location for vacationing…
We don't enjoy the pitches, emails, calls, and text messages that come with being sold to.
That's the truth. People don't like being out rightly sold to. And most of the time, they tend to put up a defense by default, this defense leads to one of the biggest problems in sales today — overcoming the trust barrier.
It is every sales person's dream to hit his/her sales target (yearly, monthly, weekly, or even daily — as the case may be), but to ace in sales, you must first understand common problems that affect sales, as only then will you be able to use the keys to selling to your benefit.
Common problems in sales 
The list of common sales problems salespeople experience is a mile long. And in my years of selling, I've also experienced my fair share.  
To help you identify and solve common sales problems, I've put together the 3 most common sales problems salespeople experience, and also offer some tips on how to overcome them. 
Building trust
" You don't tell people to trust you, you show them why they should trust you".
With the pandemic and almost everything going online, in-person interactions have been replaced with virtual interactions. Due to this, there is a need for salespeople to adapt their strategies to include how to establish credibility with their prospects despite the virtual barrier.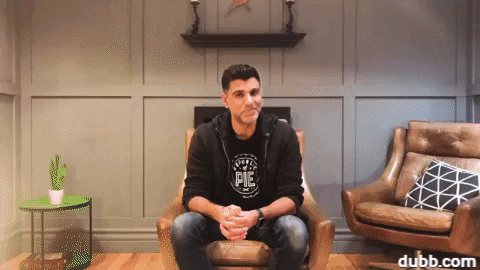 One way to overcome this challenge is figuring out how to use technology (the power of social media) to your benefit. To efficiently build trust virtually, you need to get right with your
Positioning

Content

Message.
It is also important to note that just like you, there are so many salespeople trying to win over virtually. So you must figure out a more clever approach to appeal to your prospects' trust.
According to an expert from the Forbes coach council — Natalie Doyle Oldfield, building trust online starts with listening, being sincere, respectful, authentic, helpful, consistent, reliable, supportive, committee, and well-intentioned.
Just like the offline world, trust is built online based on how you
Communicate

Behave

serve. 
Overly long sales cycles
While this can give you more time to share educational materials and nurture your prospect gradually, it can be time-consuming — on both parts.
With long sales cycles, since the process drags out longer, there tends to be a lot of uncertainty about whether the individual will make the purchase, and it also increases the potential for your prospect to get lost in "too much information" and lose interest.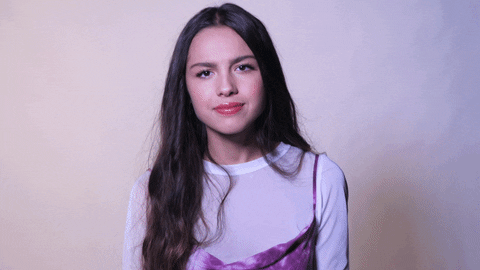 While you can't force prospects into decisions, you can take steps to ensure your brand is at the top of their mind pending the decision to buy, and you can also incorporate a few steps into your cycle such as;
Identify your buyer persona to ensure you're reaching out to people who would be interested in your products and services.

Offering trials (if necessary) to help potential customers experience your product/service before committing to a purchase.
Your sales cycle doesn't have to be too short that your prospect doesn't understand your product/service, and it doesn't have to be too long that your prospect gets lost in "too much information". Keep it long enough for your prospect to know about your product/service, and still leave room for them to want to make a purchase and see for themselves.
Getting a response from prospects
According to Top Performance in Sales Prospecting research, it takes an average of eight touches to get an initial meeting (or other conversions) with a new prospect.
Regardless, it is important to take these into consideration when speaking to a prospect,
What are the messages being passed?

How is it beneficial to your prospect?
To move prospects to respond, your message needs to be compelling enough to drive them to take the desired action.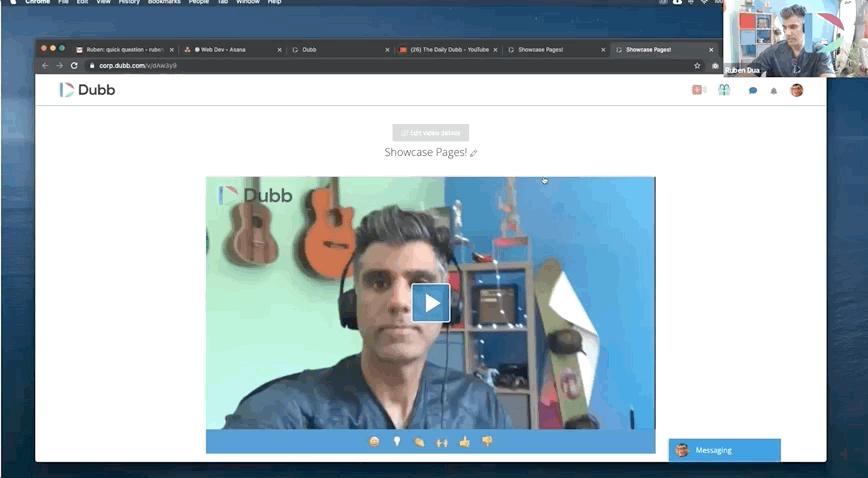 Do not make it solely about "You", rather provide them with key information that would compel them to make the sale. Key information could be
The features of said product/service, and how it will be beneficial to them

Reviews and feedback from past clients.
Whether it be via emails, or through your content on social media, delivering the right information to the right person at the right time will bring an increase in your response and inquiry rate.
The Keys to selling in 2021
Do not see sales as a "numbers" game
Sales is more of a performance game than it is a numbers game. 
Believing the old mantra that sales is a numbers game will only make selling more complicated than necessary for you.
Selling is all about…right leads, right data, right approaches.
Effectively combining these elements helps shift the focus of your sales from "number-oriented" to "result-oriented".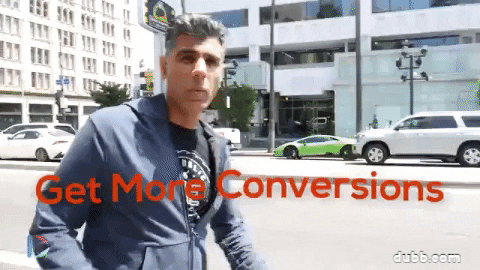 The president of Insight business club, Liz Wendings, talked about approaches a smart salesperson would focus on, as opposed to spending time on the outdated approach to selling which solely revolves around numbers. She says "believing that selling is a numbers game implies that you lack the skills to control the outcome".
The key to selling is having a great sales strategy. 
A great sales strategy will have you focusing on selling to great prospects, as opposed to chasing numbers. 
Stop following the popular "sales is a numbers game" mantra. Instead, focus on providing value.
Build genuine relationships with prospects 
It is important to understand that your prospect is first a person, before becoming a buyer. Get to know them and share a genuine interest in their struggles, and concerns.
Remember — "people buy people, not products".
Here are pointers to help you with building genuine relationships with your prospects;
Do not put yourself at the center of the conversation – it's more about the prospect than it's about your product/service. Let your conversations revolve around them, their struggles, etc. Listening to them allows you to understand more about how you can help, and be beneficial to them.
Be genuinely curious about the issues they are facing, instead of making assumptions as to what they need.
Work together with your prospect — prospects will rely on salespeople who are trustworthy and know what it is they do. Be able to respond to objections creatively, and be open to your prospects.
According to the Clientpoint, creating a customer-focused culture with sales should not be overlooked. 
By establishing a genuine relationship, even if they do not make the sale in the long run, they may go on to be evangelists, and say positive things about you.
Identify needs clearly
The reason prospects often reject your offer on first impression is because they aren't fully aware that they can improve their life or work situation when they first meet you.
Statistics from business2community shows that 80% of prospects say "no" four times before they say "yes".
This is why it is important as a salesperson that you make a habit of asking questions and identifying the real needs of your prospects, relative to what it is you want to sell. 
The more questions you ask about the customer's situation, and the more you link your product/service to those needs, the more open the customer becomes to learning about your product or service and eventually buying it.
Effective Presentation
With social media content, or with word of mouth through in-person interactions, it is important to make excellent, well-thought-out, logical presentations to highlight the features and benefits of your product/service, so much so that it makes leaves your prospect with the fear of missing out (FOMO).
Data suggests that around 60% of people make purchases within 24 hrs mostly because of FOMO.
If you've identified a prospect who can benefit from your offer, established a comfortable level of trust, and identified their needs clearly, the presentation is where you show the customer why it makes excellent sense for them to act on your recommendations. 
An excellent presentation will leave them feeling left out of enjoying the benefits you provide and will compel them to make the purchase. Bring out the; 
Numbers

Product demonstrations

Client reviews & feedback
Show them how effective your product/service will be in their life in the long run.
Show authenticity and respond to objections effectively
Learning how to turn objections into useful questions will make you stand out to your prospect. Selling doesn't come without objections, so it is important that you take the time to unveil the truth behind your prospect's doubts. 
To effectively prepare yourself for every major sales objection;
Start by building a list of common objections you've faced, and are facing.

Write down answers/responses to them and rehearse until you have them by heart

Note down new objections, and work on responses for them for future purposes.
Being in charge of your objections will increase the possibility to win your prospect's trust, and also appear as an expert.
Ask for the sale
As Steli Efti often says "the biggest mistake salespeople often make is not asking for the sale"
Yep, as crazy as that sounds.
Closing the sale should be the easiest part of selling — because you've helped the buyer identify a problem, and then proposed a solution to it.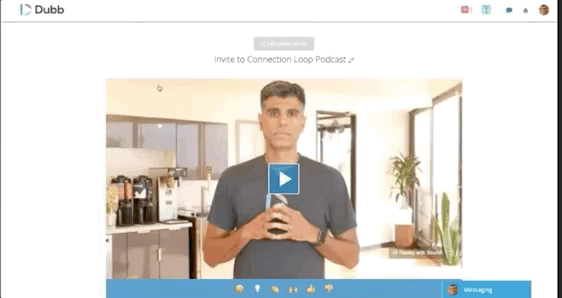 However, that's not the case as closing the sale tends to be the hardest part for most salespeople. If you're part of the "salespeople who find it hard to close a sale", here are 5 tips to help you get ready to close the sale.
Much of the real work in closing a sale is actually done in preliminary research and early conversations where you qualify your prospects to determine whether or not they stand to benefit from your solution.
Before you take the painstaking efforts to think about closing a sale with a prospect, it is important you qualify the prospect to make sure he/she fits your ideal customer profile. There are different methods for developing your ideal customer profile, but typically, the best one involves figuring out what your best customers have in common. 
Identify the decision-maker
Qualifying requires asking the right questions to verify that the prospect would be a good fit for your solution. And to effectively gather the right answers to your questions, you need to be speaking with the decision-maker.
For example; If I intend to sell a tool that will be of tremendous help to content marketers in a fairly big SaaS company, it makes more sense that I identify and reach out to the "Head of content marketing" or "Director of marketing" in that company — as opposed to reaching out to an entry-level marketing assistant, or junior writer in the company.
Communicating directly with the person with the purchasing power increases your chances of getting the right answers, and making meaningful progress towards closing the sale.
Pitch your solution (not just the product)
The difference between a good salesperson and a great salesperson – while the former knows his products inside and out, the latter intimately understands all the ways his product will have a positive impact on his prospect's life (business, and personal).
Prospects care about how your products will create a solution for the problem their business has, and telling them exactly that should be the focus of your sales pitch.
Prepare for the Objections
Dealing with objections is a natural part of the sales journey, and you must be adequately prepared ahead of time – ways to prepare for objections are stated above.
When you have ticked all these boxes, and are sure your prospect is ready, proceed to ask for the sale. You may be afraid to ask for the sale due to fear of rejection, but in the words of Nike, "just do it".— because if you do not ask for the sale, you may not make the sale.
Conclusion
We're all human beings at the end of the day. Your prospects will be more open to buying from you if they know, like, and trust your brand.
And if they don't buy immediately, they'll be evangelists and say positive things about you.