At Dubb, we are extremely bullish on the future of video sales and marketing. Whether you are trying to win over a client or stay in touch with an important customer, video can help you get the job done. But what about video's role in the future? While forecasting is always difficult, there's a good argument that video is going to become an even greater part of our lives. It may even replace the email itself.
To dig into the current status and future of video, Dubb founder Ruben Dua spoke with Rob Jacomen. Rob is a video marketing enthusiast and incorporates video (and Dubb) into many aspects of his business. While we can all learn more about how to leverage video marketing, Rob is well-versed in video to accomplish his business goals.
In this episode, you'll hear Ruben and Rob discuss a variety of topics related to video. You'll learn about how Rob leverages video to create personalized experiences for his clients, why video is so powerful in many facets of your business, what your fear of video is really signifying, why video may be the new email, and how Dubb can help you capitalize on the power of video.
Want to learn more from Rob Jacomen about how to the current and future applications of video?
The story continues at dubb.com.
Watch the full Livestream episode here:
Listen to the full podcast here:
Listen to this podcast on the platform of your choice here.
Learn more about Dubb at https://dubb.it/upLK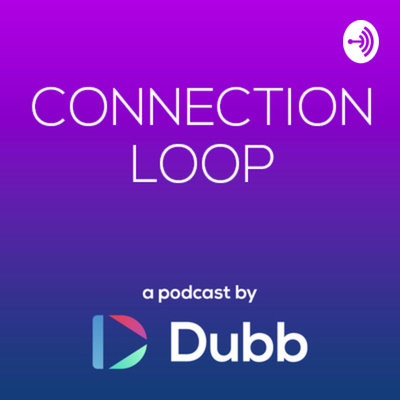 Subscribe to Dubb's Connection Loop Podcast
Connection Loop is a podcast hosted by Dubb Founder, Ruben Dua. The show focuses on the stories of leaders, innovators, and friends — all in a conversational format. This show is brought to you by dubb.com.