Living in a Covid-first world, many of us have needed to adjust to a remote-first world. Yet while we have needed to make these changes during a global pandemic, this idea of a virtual village and virtual workplace is here to stay. So how do you take advantage of the virtual workplace to win back your business, leverage your time, and accomplish your business goals? In this episode of Connection Loop, Dubb founder Ruben Dua and Brian Royce Jones discuss the power of the virtual workplace. Some insights that you'll hear in this episode include:
Virtual team members are extremely versatile. Anyone task that you complete in the office can be completed by a virtual team member. Whether you need a virtual team member for one discrete task or one for a more ongoing basis, you'll likely be able to find that assistance.

 
Managing a virtual team is all about process. In fact, the management process starts even before you hire that virtual team member. You have to seriously contemplate the type of person that you want to work with—even before the interviewing process. Putting in this work early on can make the process much easier for you.

 
In the early days of bringing on a new virtual colleague, all of your training should be done via video. Avoid Slack chats or lengthy emails. Video not only lets you deliver complete and comprehensive training, but it makes it easier for you to get to know each other.

 
Some of the best ways to save time are providing tutorials to onboard a new team member. Instead of having to repeat yourself numerous times, creating how-to guides for every single task can pay off in spades. In other words, while there is an upfront investment, you will be saving yourself significant time in the long run.

 
Agreeing on exact processes and steps for certain tasks can empower your virtual team. Your colleagues, no matter where they are, can have the confidence that they are performing up to your expectations. This makes them happier, less stressed, and more efficient.

 
This is an excellent conversation for anyone that is looking to get more out of their virtual workplace. Whether you are the CEO of your company or a recent hire, there's plenty that you can get out of this discussion. Enjoy!
Brian Royce Jones is the CEO of VA Platinum. VA Platinum is a company that helps its clients leverage the power of virtual assistants. By working with VA Platinum, clients can unlock explosive growth, save costs, and free up their time for the things that matter most. In other words, they can make the virtual workplace work for them. 
Want to learn more from Brian about the power of the virtual workplace to win back your business and time?
The story continues at dubb.com.
Watch the full Livestream episode here:
Listen to the full podcast here:
Listen to this podcast on the platform of your choice here.
Learn more about Dubb at https://dubb.it/upLK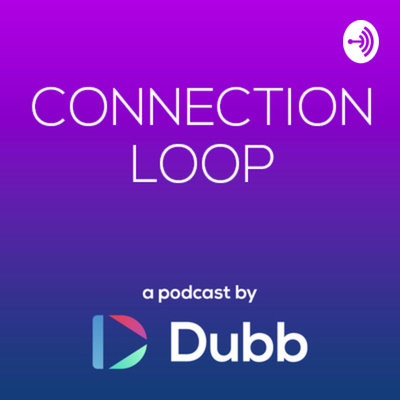 Subscribe to Dubb's Connection Loop Podcast
Connection Loop is a podcast hosted by Dubb Founder, Ruben Dua. The show focuses on the stories of leaders, innovators, and friends — all in a conversational format. This show is brought to you by dubb.com.