Simply put, we are living in the age of the side hustle. With only a computer and an Internet connection, you can create a product or service that provides significant value to others and generates substantial cash flow. While the road to side hustle success isn't easy, your diligence, hard work, focus on product-market fit, and constant execution can lead you to the promised land. To learn more about side hustles and scaling them up, Dubb founder Ruben Dua spoke with Carrie Bohlig, the co-owner of Tandem Consulting. In this interview, you will hear many different insights about side hustles, including the following: 
If you are a young side hustler, you may be experiencing feelings of anxiety or self-doubt. The best way to do so as a young side hustler is to find a deep belief in your ability to learn and grow. Much of it involves mindset and the willingness to position yourself as a student. By embracing this role, you'll develop the confidence to keep growing and scaling your side hustle.

 

Much of side hustling is about taking action. You may have the greatest idea for a side hustle, but if you aren't able to execute, that idea will be all for naught. Even though you may fail, pick yourself up, and keep taking action. Persistence is the name of the game here.

 

If you want to become an entrepreneur, there is more than enough content and people in the marketplace that want to help you. These opportunities won't arrive at your doorstep, however. You need to go out there and grasp them. Being brave and putting yourself out there will pay off in spades.

 

A great way to fight mental barriers like imposter syndrome is to join communities of like-minded individuals. This can be everything from an online side hustler group to your local Toastmasters branch. These communities can not only pick you up when you're feeling down, but they can offer ideas or connections that can accelerate your side hustle.

 

LinkedIn can be a fabulous social media network for your side hustle. You can post insightful articles about your side hustle's progress or your views on your sector or industry. But beyond that, you can connect with other side hustlers. You may even find your next partner or employee. Therefore, don't hesitate to leverage everything that LinkedIn has to offer.

 
This is an outstanding conversation for would-be side hustlers and current side hustlers. Whether you are trying to start a side hustle from square one or are looking to take your side hustle to the next level, this discussion can give you the inspiration and actionable advice that you need. Enjoy the episode!
Carrie Bohlig is the co-owner of Tandem Consulting. At Tandem Consulting, Carrie works with her husband Craig to help clients accelerate toward their business goals. As part of Tandem Consulting, Carrie works closely with side hustlers, helping them think about everything from business systems and life set facilitation to business strategy and personal finance. Along with Tandem Consulting, Carrie is the co-founder of Tandem Giving, which is an organization that benefits the well being and needs of older children in the adoption process to increase the likelihood of them finding families through adoption advocacy.
Want to learn more from Carrie about the power of scaling a side hustle?
The story continues at dubb.com.
Watch the full Livestream episode here:
Listen to the full podcast here:
Listen to this podcast on the platform of your choice here.
Learn more about Dubb at https://dubb.it/upLK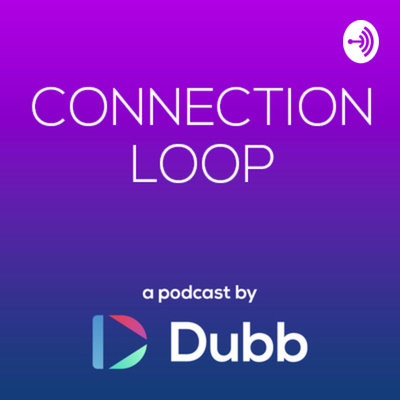 Subscribe to Dubb's Connection Loop Podcast
Connection Loop is a podcast hosted by Dubb Founder, Ruben Dua. The show focuses on the stories of leaders, innovators, and friends — all in a conversational format. This show is brought to you by dubb.com.