The modern-day workplace is mostly focused on profits and losses and maximizing shareholder value. This can create a real pressure-cooker environment, resulting in elevated stress and diminished employee morale. Small, medium, and large companies should instead be proactive and go beyond a dog-eat-dog work environment. Instead, they should prioritize empathy. In this episode of Connection Loop, Dubb Director of Partnerships Toni Bubb sat down with Troy Holt to discuss empathy for leadership and marketing. Among the insights you'll hear in this episode include the following:
In today's day and age, it is extremely important to put people over profits. Not only will it make your organization a better place to work, but you will be able to reap more financial rewards. Even more, you can make an impact and build a legacy.

 

It's important to listen to the message behind the message. In other words, listen to what is not said. Sometimes that speaks louder than what is actually said. Listening to the message behind the message, you'll be able to identify key issues that may be affecting your organization.

 

There's the right place and time for both the carrot and the stick. Incentives and disincentives can drive the work behavior and culture that you're seeking. While you must carefully design and implement them, they can help you and your colleagues reach your goals.

 

At its core, relationship marketing is about buying a product or service from someone that you trust. It is about putting the prospect or customer first, rather than talking about how great your company is or what you are asking them to do for you.

 

Before pitching any type of prospect, make sure that you are asking questions. Step into their shoes and try to identify the real pain points in their life. Doing this will greatly increase your chances of building a long-term relationship with the prospect and making a sale.

 
This is an outstanding episode if you are looking for a way to make your work life more empathetic. Whether you are the CEO of your company or recently joined a new company, you can take the insights from this discussion and transform your organization. 
Troy Holt is the chief encouragement officer at Troy Holt Consulting. One of his chief aims at his company is to share kindness with others. He works with business owners, salespeople, and retailers and reveals how celebration, consolation, and appreciation strategies can obtain and retain clients. It all comes from the power of relationship marketing and using kindness to build long-term relationships. 
Want to learn more from Troy about the importance of empathy for leadership and marketing?
The story continues at dubb.com.
Watch the full Livestream episode here:
Listen to the full podcast here:
Listen to this podcast on the platform of your choice here.
Learn more about Dubb at https://dubb.it/upLK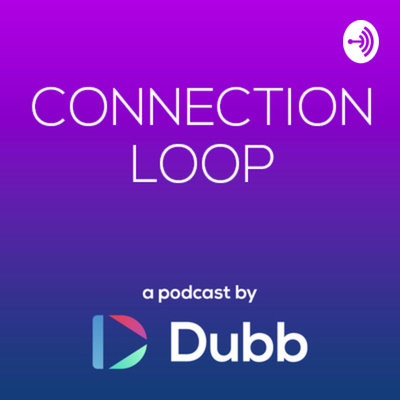 Subscribe to Dubb's Connection Loop Podcast
Connection Loop is a podcast hosted by Dubb Founder, Ruben Dua. The show focuses on the stories of leaders, innovators, and friends — all in a conversational format. This show is brought to you by dubb.com.