Whether you are a solo founder or work in the sales department of a blue-chip company, you're likely thinking about overcoming stress and maximizing your performance. However, these topics are especially important in the year 2020. The rise of COVID-19 and its medical and economic uncertainty have certainly raised our stress and anxiety levels. Because of this, it's valuable for all of us to take stock of our emotions and eliminate the emotional baggage that is holding us back from our goals.
In this episode of Connection Loop, we wanted to further discuss this topic with Sasha Fedorovsky. Sasha is a mindset and stress transformation coach at The Mindset Daily. She offers personal coaching and team workshops so that her clients can transform their ongoing stress into creativity. Ultimately, she designs her work so that busy professionals and business owners can efficiently achieve the results they want to achieve.
In her conversation with Dubb Creative Director Shannon Leonard, Sasha discusses topics like her origin story, the crucial differences between IQ and EQ, why sales today is taught in a highly manipulative way, the importance of mind-body connection today, and how leaders can communicate those ideas to their employees, and some key tips on how to improve your mindset. It's an excellent conversation that can be therapeutic in these challenging times.
Want to learn more from Sasha about the importance of clearing emotional baggage?
The story continues at dubb.com.
Watch the full Livestream episode here:
Listen to the full podcast here:
Listen to this podcast on the platform of your choice here.
Learn more about Dubb at https://dubb.it/upLK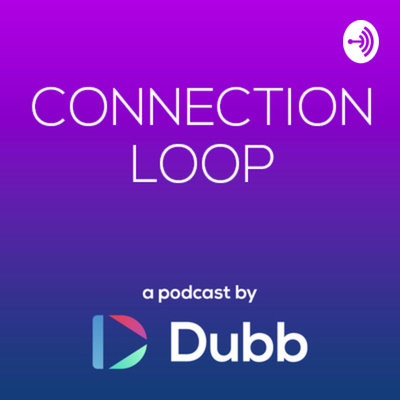 Subscribe to Dubb's Connection Loop Podcast
Connection Loop is a podcast hosted by Dubb Founder, Ruben Dua. The show focuses on the stories of leaders, innovators, and friends — all in a conversational format. This show is brought to you by dubb.com.