Social media is one of the greatest tools to build long-term relationships with prospects and customers. In this episode of Connection Loop, Dubb Creative Director Shannon Leonard sits down with Matt Wolff to discuss how to use social media to grow your business and reach your career goals. Some of the insights that you will hear in this episode include:
When reaching out and connecting with others, don't ignore LinkedIn. LinkedIn is a fantastic tool to connect with others in your industry. Not only that, but you can use the platform to become a thought leader in your sector. From the comfort of your own home, you can leverage LinkedIn to build your business and accomplish your career goals.

 
As a young startup, one of the best ways to build trust with people is to leverage personalized outreach. Everything from custom LinkedIn messages to sending personalized holiday cards is fair game. While you may not be able to reach as many people as sending out mass emails or messages, the relationships that you build will be much stronger.

 
The secret to building an audience on a social media platform like LinkedIn is being active. A good way to think about it is by comparing it to a dating app. If you only go on that dating profile once per week, your profile isn't going to appear in front of many people. You need to log on every day, post content every day, and interact with others every day.
Video is a fantastic way to communicate with your audience. It lets you show off your human side, whether you are speaking with prospects, current customers, or even members of your team. Don't hesitate to take advantage of this medium in your day-to-day work.
Authenticity is a huge part of communicating with prospects and customers. If you are being fake when talking about your product or service, your audience is going to immediately know. The same goes if you are going in for the "hard sell"—even if your product or service won't add value to your prospect's life. By embracing authenticity, you create better relationships and make it more likely that you'll generate a sale.

 
This is an outstanding conversation for anyone looking to get more out of their social media presence. From creating relationships on LinkedIn to using video to build long-term relationships with prospects, there is so much great advice in this discussion. Enjoy the episode!
Matt Wolff is the founder, CEO, and Chief Entertainment Officer of Ticket Time Machine. Ticket Time Machine is an entertainment company that specializes in souvenir tickets and credentials for events. Essentially, the company enhances the fan experience by giving fans something to commemorate their memories. Ticket Time Machine offers everything from thermal and 3D tickets to badges, lanyards, posters, and magnets. 
Want to learn more from Matt about getting more out of your social media presence?
The story continues at dubb.com.
Watch the full Livestream episode here:
Listen to the full podcast here:
Listen to this podcast on the platform of your choice here.
Learn more about Dubb at https://dubb.it/upLK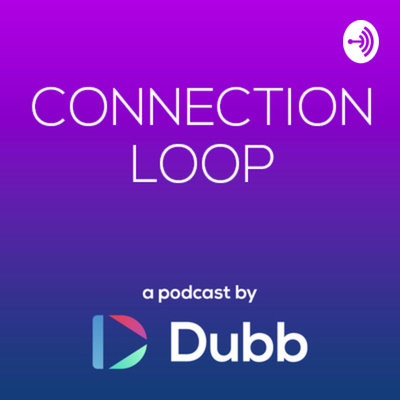 Subscribe to Dubb's Connection Loop Podcast
Connection Loop is a podcast hosted by Dubb Founder, Ruben Dua. The show focuses on the stories of leaders, innovators, and friends — all in a conversational format. This show is brought to you by dubb.com.