Growth hacks can be tantalizing. They represent quick and easy ways to grow and scale your business. While much of business is about slowly putting in the time to achieve your business goals, these growth hacks—assuming you can execute them well—can make that job slightly easier.  In this episode of Connection Loop, Dubb Creative Director Shannon Leonard sits down with Shane Dillon to discuss some growth hacks that he has used when building businesses in Asia. Throughout the course of this episode, you will hear insights like: 
Starting a company teaches entrepreneurs so many different things. Starting one in Asia presents even more insights on business. Being in Asia, entrepreneurs are at the center of many hugely growing economies. That being said, through the power of technology, every entrepreneur has a chance to pursue all types of opportunities around the world. 

 
There are two sides to LinkedIn. One side is growing your connections and building your network. But along with that, there is adding value to those connections. It encompasses things like sharing your business struggles and your business successes. But like anything else, the value you get from LinkedIn is a result of the value that you put into it. 

 
Personalized messages are super crucial on LinkedIn. It isn't rocket science. By sending a more personalized message, rather than a generic message, you are more likely to build a strong relationship with your target. That being said, personalized messages occur less often than you may think. By taking the time to send a personalized message, you are one step closer to building an awesome relationship with someone new. 

 
Much of growth hacking is about finding and being laser-focused on your targeting. Too many people waste time purchasing general ads or doing mass traditional marketing efforts. Instead of burning cash this way, be really focused on who you are trying to target. By fishing in the right pond, you will be much more successful. 

 
Media can be a great tool in your growth hacking playbook. Getting in front of prominent publications can help you quickly build name recognition for your company. Industry-specific media is also extremely beneficial. Don't hesitate to build relationships with journalists at specific publications in your industry. While there is no guarantee, those relationships may pay off down the road.

 
This is a great episode if you want to learn some growth hacks to accelerate the growth of your business. It is also a great episode if you are, or would like to, create a business in Asia. Even if you aren't in either of these situations, you'll get a lot from this episode. Enjoy! 
Shane Dillon is the founder and CEO of Cturtle, which is the data company and employment network for university graduates around the world. The name "Sea Turtle" is given to international graduates who return to their home countries after studying abroad in Australia, U.K., U.S.A., Canada, and New Zealand. Ultimately, the Cturtle team believes that international education advances learning and scholarship, fosters understanding and respect among people with diverse backgrounds, and helps develop a globally competent workforce. Shane is also the founder of UniAdvisor, which is a university ranking platform based on international graduate reviews and employment data. 
Want to learn more from Shane about growth hacking in Asia?
The story continues at dubb.com. 
Watch the full Livestream episode here:
Listen to the full podcast here:
Listen to this podcast on the platform of your choice here.
Learn more about Dubb at https://dubb.it/upLK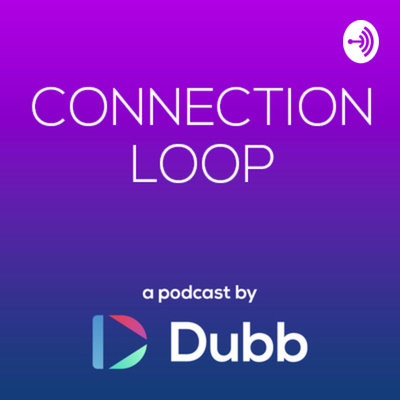 Subscribe to Dubb's Connection Loop Podcast
Connection Loop is a podcast hosted by Dubb Founder, Ruben Dua. The show focuses on the stories of leaders, innovators, and friends — all in a conversational format. This show is brought to you by dubb.com.