Looking for a way to get more work-life balance while maintaining your sales job? In this episode of Connection Loop, Dubb founder Ruben Dua sits down with Gino Donati to discuss remote sales for life. Some of the many insights that you'll gather in this episode include:
If you are an inside salesperson, it is almost irrelevant where you work. If you have the same tool stack and training as your colleagues that are located in the office, you can be an efficient fully-remote salesperson.
Businesses should create a culture that embraces fully-remote sales teams. Yes, it is easier said than done to design any type of culture. That being said, putting in the time and effort to create a remote sales culture provides many financial and non-financial benefits.
It is important to break down all the ways that communication barriers are broken. Identifying and fixing these gaps ensures that your sales, marketing, and development teams can efficiently collaborate.
Recognize that your LinkedIn page is yours. LinkedIn can be a fantastic way to not only build your personal brand, but connect with potential clients and customers.
Detailed feedback is important for a remote sales culture. Whether you are a manager or a salesperson, embrace feedback in your work.
This is a great conversation for salespeople, managers, entrepreneurs, and those who are looking for a more flexible work-life balance. Enjoy the discussion!
Gino Donati has been involved in tech sales for around 15 years. That said, he started becoming a remote sales employee about five years ago, when a private equity firm moved Gino to Argentina. Gino is also the co-founder of SDReady, which is a free Slack community focused on helping individuals start a career in technology.
Want to learn more from Gino about remote sales for life?
The story continues at dubb.com.
Watch the full Livestream episode here:
Listen to the full podcast here:
Listen to this podcast on the platform of your choice here.
Learn more about Dubb at https://dubb.it/upLK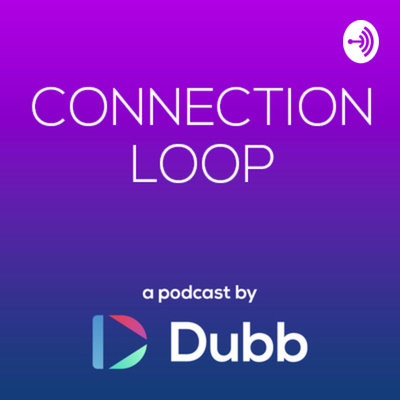 Subscribe to Dubb's Connection Loop Podcast
Connection Loop is a podcast hosted by Dubb Founder, Ruben Dua. The show focuses on the stories of leaders, innovators, and friends — all in a conversational format. This show is brought to you by dubb.com.