In this episode of Connection Loop, you will hear an in-depth discussion of topics related to our subconscious minds. Ruben Dua sat down with Randall Chesnutt to exchange thoughts on a wide range of issues. Some of those insights include:
Everything in our lives is being automated. Because of this, our social bonds are being pulled in different directions. We need to be cognizant of what technology is doing to us and the ways that we interact with others.

 

Through neuro-linguistic programming, we can change the way that we think about and perceive the world. From fears of animals to larger, more meta fears about our careers, we can overcome these obstacles—so long as we work on them.

 

Many of us still place immense value on what other people think. This habit often becomes ingrained in our psyche when we are children. However, by sticking with this habit, it becomes much more difficult to build confidence as an adult.

 

There's a fine line on pushing people out of their comfort zones. To better gauge that, it is helpful to understand who they are in their childlike selves. For example, whether they are introverts or extroverts is a great way to get clearer insights.

 

No matter what you are doing, it is helpful to question the norm. While the norm may be correct or the most efficient thing to do, you may be surprised at how often there are more correct beliefs or better ways of doing things.

 
Ultimately, this is a terrific episode if you want to overcome some internal obstacles to get to the next level. No matter your career expertise or career goals, this is a fantastic conversation for you. 
Randall Chesnutt is the president and co-founder of Spoken About. Spoken About is a "Direct Response Marketing Agency" that blends together great designs with the principles of direct response marketing. He is also the host of the Mind Theory podcast and the author of Open Your Mind and Let Doubt Out. Before starting Spoken About and Mind Theory, Randall started out as an intelligent analyst and a flight attendant.  
Want to learn more from Randall about how to open your mind and let doubt out?
The story continues at dubb.com.
Watch the full Livestream episode here:
Listen to the full podcast here:
Listen to this podcast on the platform of your choice here.
Learn more about Dubb at https://dubb.it/upLK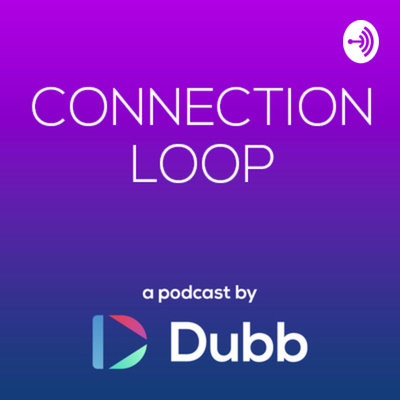 Subscribe to Dubb's Connection Loop Podcast
Connection Loop is a podcast hosted by Dubb Founder, Ruben Dua. The show focuses on the stories of leaders, innovators, and friends — all in a conversational format. This show is brought to you by dubb.com.