No matter what business that you are in, you have to constantly think about how you are finding new customers. What works today may not necessarily work tomorrow (just look at the cold call). So as we enter the latter half of 2021, how can we be more effective sales prospectors and build profitable relationships that last? In this episode of Connection Loop, Dubb founder Ruben Dua sat down with Collin Cadmus to discuss modern-day prospecting. Among the insights you will hear in this episode include the following:  
The cold call is a staple of many sales strategies. That being said, while cold calling isn't necessarily dead, sales leaders are killing it. The market is telling us that cold calling may not be the best way to reach out and connect with prospects. Over the next 10 years, we need to go beyond the cold call and leverage prospecting strategies that are better for both us and our prospects. While cold calls aren't going to completely disappear, it's helpful to focus on these other strategies since they are more effective. 

 
In the past ten years, the inbound model of sales prospecting has become much more sophisticated. For example, any organization can leverage extremely sophisticated retargeting tools to discover so many details about their audiences. The outbound model of sales prospecting, however, hasn't changed much. It is simply performing at a slightly lower rate every single year. People are not only rejecting it, but the reality is that the volume is increasing. 

 
Back in the 19th century, prospects had very few choices but to approach a salesperson for information about some product or service. Now, however, the first place that prospects go is the Internet. In 2021, few (if any) people are going to trust a stranger more than the Internet. It's important to keep this in mind as you are developing your overarching sales strategy. 

 
There is this fine line that we have to straddle as sales professionals. On one hand, we want to rely on automation and technology to get more done. On the other hand, too much automation gets us further away from a human actually doing the job. In other words, the human touch and the human element of business fade away. Keep this in mind as you are developing new processes to reach your prospects. 

 
When prospecting you want to create awareness, generate engagement, and then align on a problem. Aligning on a problem is massively overlooked in 2021. If you can do these three things, you can pass on amazing leads to your colleagues. Whether you are a sales professional at a small or large business, focus on these three key principles of prospecting. 

 
This is a great discussion for sales leaders that want to up their games. Collin shares some fantastic ideas on how you can better connect with your prospects and generate more sales. Whether you are looking to accelerate your sales growth or simply want to hear from a sales pro, this conversation is for you. Enjoy the conversation! 
Collin Cadmus is a sales pro who has been perfecting his sales skills throughout his entire life. He has professionally been in sales for a little more than 10 years. Now, Collin helps startups build and scale world-class sales organizations. He does this through consulting, advising, and executive coaching. In the end, he leverages modern prospecting technologies to help his clients reach their sales goals.  
Want to learn more from Collin about modern prospecting and how to prospect through 2021 and beyond?
The story continues at dubb.com.
Watch the full Livestream episode here:
Listen to the full podcast here:
Listen to this podcast on the platform of your choice here.
Learn more about Dubb at https://dubb.it/upLK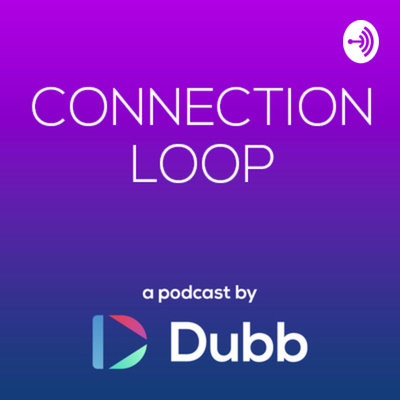 Subscribe to Dubb's Connection Loop Podcast
Connection Loop is a podcast hosted by Dubb Founder, Ruben Dua. The show focuses on the stories of leaders, innovators, and friends — all in a conversational format. This show is brought to you by dubb.com.