LinkedIn has become an extremely powerful way to connect with your audience, prospects, and customers. Having said this, many LinkedIn users don't get as much from the platform as they should be getting. In this episode of Connection Loop, Dubb founder Ruben Dua sat down with Brenda Meller to discuss how to enjoy a bigger slice of the LinkedIn pie. Insights shared in this episode include:
The biggest mistake that many LinkedIn users make is that they are not active on the platform. While many early LinkedIn users thought of it as a job search site, it is now a hub for building your professional brand. Ultimately, the longer that users wait to leverage the power of LinkedIn, the more intimidating that it becomes. Listeners should go on LinkedIn right now and tell people something valuable.

 

You shouldn't be afraid to use LinkedIn to broadcast some of your behind-the-scenes work. Even if you think it is too granular or boring for your audience, you may be pleasantly surprised. Moreover, it helps you to get into that habit of consistently creating content on the platform.

 

When you are creating a LinkedIn post, try to target one person. You should try to avoid targeting the entire world. By using narrow targeting and focusing on creating valuable content for that niche audience, you will get massive results. Avoid that temptation to broaden out your audience size.

 

Try to avoid overthinking things. Instead of being overly contemplative and letting time slip through the cracks, it is more effective to release content and get real feedback. While some of that feedback may hurt at the moment, prioritizing action over thought can help you get the most out of LinkedIn.

 

On LinkedIn, it can be much more effective to talk about other people instead of yourself. Friday shout outs, for instance, can help you keep in touch with your current connections and find brand new connections. Along with this, discussing a blend of people can maximize your effort and help you expand your presence on the platform.

 
This is a great conversation for anyone that wants to get more out of LinkedIn. Whether you want to develop closer relationships on the platform or grow your business through LinkedIn, you will get a ton of value from this episode. Hope you enjoy it! 
Brenda Meller is an independent marketing consultant and the founder of Meller Marketing. At Meller Marketing, Brenda helps her clients unlock the power of LinkedIn. From creating organic content on the platform to strategically connecting with other LinkedIn members, Brenda guides her clients toward LinkedIn bliss. 
Want to learn more from Brenda Meller about how to enjoy a bigger slice of the LinkedIn pie?
The story continues at dubb.com.
Watch the full Livestream episode here:
Listen to the full podcast here:
Listen to this podcast on the platform of your choice here.
Learn more about Dubb at https://dubb.it/upLK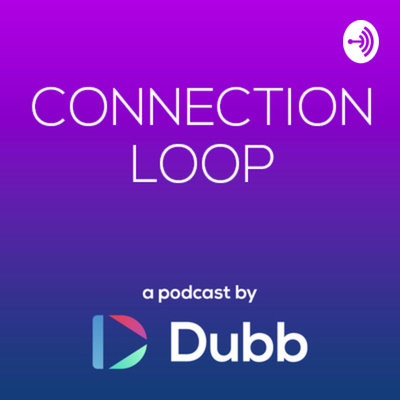 Subscribe to Dubb's Connection Loop Podcast
Connection Loop is a podcast hosted by Dubb Founder, Ruben Dua. The show focuses on the stories of leaders, innovators, and friends — all in a conversational format. This show is brought to you by dubb.com.