Building a startup or advancing toward your career goals can be stressful. How we respond to that stress, however, can significantly vary. Some of us respond negatively and some of us respond positively. The good news is that you can become more positive by being deliberate and methodical about it. In this episode of Connection Loop, Dubb founder Ruben Dua sat down with Jackie Hermes to discuss how to be purposely positive. Some of the many insights that were discussed in this episode include the following:
While some people may be born more positive than others, this doesn't mean that you can't become a more positive person. What you have to do is work at it. By being deliberate about it, however, you can become more purposely positive in your life.

 

Positivity can sometimes be a defensive mechanism. This occurs when you are in a very negative environment that is full of lack of trust or uncertainty. Being positive can actually stop you from absorbing some of those negative or anxious emotions.

 

Empathy is a great skill to have when dealing with clients in a service-based business. While it may feel all too natural to focus more on the negative and start blaming those clients, it's important to take a step back and look at the problem from 360 degrees. Seek to understand each other before you go back and forth.

 

Negativity can sometimes transform into positivity. For instance, firing a client can be a negative or unpleasant experience in the moment, but it can lead to so many benefits down the road. It can lead to less stress and anxiety both for you and members of your team.

 

Setting expectations is the most important part of signing on a new client. Even if there is a contractual provision that goes against something you said, failing to manage expectations can lead to some distressed relationships. Keep this in mind as you are bringing on new clients and servicing existing clients.

 
This is an excellent episode for those of you who are looking to be more positive in your life and career. Even though it can sometimes be difficult, it is well worth your time. Enjoy the episode!
Jackie Hermes is the founder and CEO of Accelity. Accelity is a unique business comprised of a team of entrepreneurs and marketers that truly love their work. Clients that work with Accelity can take advantage of services like inbound marketing strategy and execution, online lead generation and qualification, website design and management, and more. Jackie is also the co-founder of Women's Entrepreneurship Week, which is an event series that sparks business and economic growth by showcasing, educating, and connecting female entrepreneurs. 
Want to learn more from Jackie about how to be purposely positive?
The story continues at dubb.com.
Watch the full Livestream episode here:
Listen to the full podcast here:
Listen to this podcast on the platform of your choice here.
Learn more about Dubb at https://dubb.it/upLK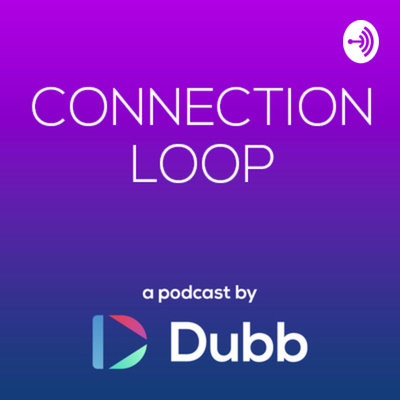 Subscribe to Dubb's Connection Loop Podcast
Connection Loop is a podcast hosted by Dubb Founder, Ruben Dua. The show focuses on the stories of leaders, innovators, and friends — all in a conversational format. This show is brought to you by dubb.com.