Are you looking for more effective marketing strategies that can help you generate more sales? If so, you will be delighted with this episode of Connection Loop. In this episode, Dubb founder Ruben Dua spoke with Vicki O'Neill about different ways that you can connect with your audiences and generate more sales. Throughout this conversation, you will hear many different insights, some of which include the following:
As marketers and entrepreneurs, we have plenty of tasks on our plates. All too often, we don't take the time to look at our businesses from an outside perspective. However, by doing this, we can identify where the real opportunities are.

 

It is important to develop and think about ideal customer personas. Developing these ideal customer personas makes it much easier to understand who your business is trying to connect with and target.

 

Once you have developed that ideal customer persona, you and your colleagues should connect to that persona's struggle. Once you have understood those struggles and issues, make sure that you are showing how your product or service is addressing those struggles. It makes it much more likely that your prospect will make a purchase.

 

Content is an inevitable part of any great marketing strategy. We're now living in a world where every company is a media company. You need to invest time so that your target audience sees your brand, what it stands for, and how your product or service can create immense value in their lives.

 

One of the most important things in marketing is leading with empathy. Step into your target customers' shoes and understand what they are looking to solve in their lives. While it may seem difficult, doing this will make your marketing work much more fruitful.

 
This is a terrific conversation not only for small business owners but for anyone who wants to market in an innovative way. Both small and large companies alike can leverage these marketing strategies to accomplish their business goals. Hope you enjoy the episode! 
Vicki O'Neill is the founder of KenKay Marketing. She serves small and midsize business leaders who need part-time marketing expertise without the full-time expense or hiring process. Vicki is also the host of the Marketing Stream LIVE Show. As part of the show, Vicki discusses various topics from marketing strategy, customer journeys, content creation, and more. Finally, she also hosts the Connect the Dots podcast, which discusses how listeners can connect the dots between marketing and sales. 
Want to learn more from Vicki about effective marketing strategies that grow revenue for small businesses?
The story continues at dubb.com.
Watch the full Livestream episode here:
Listen to the full podcast here:
Listen to this podcast on the platform of your choice here.
Learn more about Dubb at https://dubb.it/upLK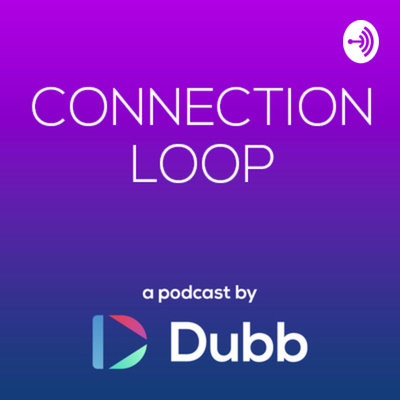 Subscribe to Dubb's Connection Loop Podcast
Connection Loop is a podcast hosted by Dubb Founder, Ruben Dua. The show focuses on the stories of leaders, innovators, and friends — all in a conversational format. This show is brought to you by dubb.com.