Whether you just started your company or are working for a much larger organization, you likely have financial goals. While they are personal to you, there are some key principles that you can leverage and implement to reach those goals. In this episode of Connection Loop, Dubb Creative Director Shannon Leonard sits down with Billy Alvaro to discuss how you can create unstoppable wealth. Among the insights you will hear in this episode include the following:
You don't have a business unless you have leads that turn into contracts. Because of this, you need to invest money into marketing when you are first starting off. This is true both in the real estate business and virtually any other business. Getting those first few leads can be tough, but it isn't impossible.

 

One common misconception in real estate investing is that you need to have a significant amount of savings to get started. As Billy says, you can get started with just $1. If you can control the property with a contract, you can then control how you are going to be able to sell it. While the details can be more complicated, the possibilities are there.

 

Real estate investing takes a ton of work. Even though some gurus may say that you can easily make a killing by following a simple formula, the simple fact is that you have to put in the time and effort. However, if you are consistent and learn from your mistakes, you can be much closer to creating unstoppable wealth.

 

Video can be a huge benefit in the real estate space. Not only does it show off your personality, but it can show off your knowledge about a particular property or market. Whether you are investing in real estate or are a real estate broker, you should definitely consider leveraging the power of video.

 

It's critical to have a tried and true marketing process to generate sales. This is true in both real estate investing and in virtually every other type of business. While your process may not be perfect at the start, continuously refining it will lead to massive benefits.

 
This is an outstanding episode whether you are or are not interested in real estate. Billy's insights can help you grow your business and build real wealth—no matter the sector or size of your business. We hope you enjoy the episode!
Billy Alvaro is the President and Chief Wealth Creator at Max Returns. Max Returns makes real estate easy for homebuyers, homeowners, real estate investors, and newcomers to real estate investing. According to Billy, his clients receive 6% to 12% annualized returns on their capital by investing in performing notes. Along with Max Returns, Billy is a coach and mentor at Flip Masters, which helps students learn to find and close real estate deals in neighborhoods all around the Tri-State area. As if that wasn't enough, Billy is also the host of a podcast called Unstoppable Real Estate Investing Wealth. 
Want to learn more from Billy about creating unstoppable wealth?
The story continues at dubb.com.
Watch the full Livestream episode here:
Listen to the full podcast here:
Listen to this podcast on the platform of your choice here.
Learn more about Dubb at https://dubb.it/upLK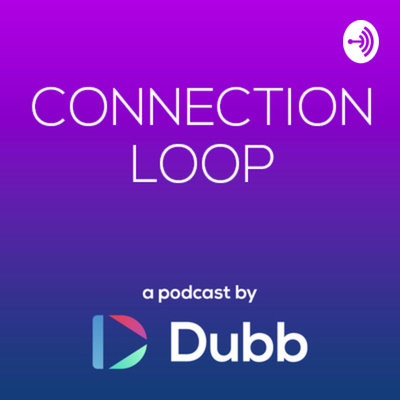 Subscribe to Dubb's Connection Loop Podcast
Connection Loop is a podcast hosted by Dubb Founder, Ruben Dua. The show focuses on the stories of leaders, innovators, and friends — all in a conversational format. This show is brought to you by dubb.com.