If you are a LinkedIn user, you have certainly received your fair share of connection requests. On the other side of the table, you may have submitted connection requests to new colleagues or cold prospects. Whether you are sending or receiving these connections, it is all too easy for the relationship to end. Rather than losing this opportunity, it's critical to focus on transitioning into an organic conversation. In this episode of Connection Loop, Dubb founder Ruben Dua sat down with Brynne Tillman to talk about converting LinkedIn connections to conversations. In this discussion, you will hear many insights, including:
LinkedIn is powerful for so many reasons. That said, for salespeople, LinkedIn lets you bypass gatekeepers. You can directly connect and converse with your primary targets. You can also leverage the network to see mutual connections with potential prospects. And compared to the phone, it is also a more powerful way of communicating.

 

One great way to transform a connection to a conversation is to recognize that there is a human being on the other side of that message. Treat that person in the way that you'd want to be treated. Building relationships and bringing forth value doesn't change simply because you are interacting on social media.

 

Another effective strategy is to teach your connection something new. Try to get a sense of what they want to learn and deliver that valuable content to them. It can be everything from an interesting article, video, or even a white paper or eBook from your organization.
Slow your outreach and speed up your outcome. In other words, you don't need to connect with dozens and dozens of people to reach your goal. By taking it slow and building relationships, you'll get to your goal much more quickly.

 

Burning and churning through your connections is a sign of desperation. You want to avoid this if possible. Instead, take time to nurture your connections. See what they are searching for in their lives and provide value first.

 
Ultimately, this is a great conversation if you want to get more out of LinkedIn. Whether you are looking for new clients or simply want to expand your presence on this great platform, this is the conversation for you. 
Brynne Tillman is the LinkedIn Whisperer and CEO of Social Sales Link. At Social Sales Link, Brynne helps her clients transform the way that they grow their businesses—all through LinkedIn. Along with this, Brynne helps her clients fill their pipelines with warm leads, position themselves as thought leaders in their sector or industry, attract new buyers, and start more sales conversations. She is also a host at The Sales Experts Channel.
Want to learn more from Brynne about converting LinkedIn connections to conversations?
The story continues at dubb.com.
Watch the full Livestream episode here:
Listen to the full podcast here:
Listen to this podcast on the platform of your choice here.
Learn more about Dubb at https://dubb.it/upLK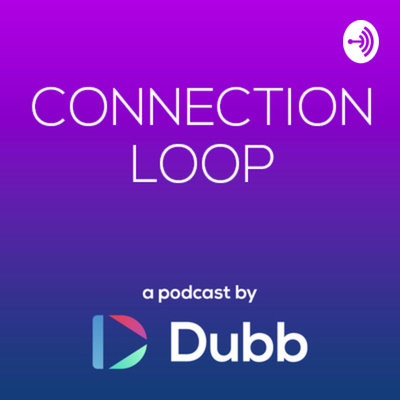 Subscribe to Dubb's Connection Loop Podcast
Connection Loop is a podcast hosted by Dubb Founder, Ruben Dua. The show focuses on the stories of leaders, innovators, and friends — all in a conversational format. This show is brought to you by dubb.com.