The mortgage and real estate industry can be extremely exciting. Not only are you helping your clients achieve life-long dreams of owning a home or a commercial property, but you can also earn a healthy living by doing so. In this episode of Connection Loop, Dubb founder Ruben Dua sits down with Dave Savage to talk about becoming a modern mortgage and real estate advisor. Some of the insights that you will hear in this episode include: 
Price matters for everyone in the real estate world. That being said, what matters most is the total cost over time. When most people get loans, they don't get loans for 30 years. They get them for a shorter period of time. Thus, whether you are working in the real estate industry or want to learn more about how it actually works, keep in mind that rate and payment are only part of the story. Buyers, especially first-time buyers, need clarity throughout the entire process.  

 
Mortgage and real estate professionals need to use video in their work. If they aren't opting out of this opportunity, they are missing out on a great chance to win over new clients and sustain healthy relationships with their current clients. The great news is that you don't necessarily need to be a video expert to get all of the benefits of video marketing. Whether you are recording a video at your desk or on the go, video lets you build real, authentic relationships with your audience members. 

 
If you have a local business and are heavily reliant on referrals, it is critical to remember the acronym WACD. WACD stands for "What Amazon Can't Do." If you are in the housing industry, you need to add a "Z" to that acronym, which will represent Zillow. Ultimately, you need to be aware of these large competitors in your industry. Determine what they can and cannot do. In the end, they can't be 

you

, meaning that they can't be hyper-personal or hyper-local. 

 
Whether you are creating a one-to-one or one-to-many video, don't forget to personalize your video content. This is especially true in one-to-one videos. In these types of videos, for instance, don't hesitate to say back the audience member's name. This may seem like a really small gesture, but it can go a long way in helping you build a strong and long-lasting relationship. Keep it in mind as you are creating video content. 

 
You need to focus on the value beyond the transaction. What does this mean? You can't just focus on the transaction happening right now and the commission that you may receive once the transaction closes. Instead of that, think about where your customer or client will be beyond the transaction and cater to that ideal future. Doing so will separate you from competitors and help you build great relationships with your clients. 

 
This is a great episode for anyone that is interested in the real estate industry. Whether you want to enter the real estate industry for the first time or are simply interested in how mortgages and the real estate industry work, you will get a lot from this episode. Hope you enjoy it! 
Dave Savage is the co-founder and CEO of Mortgage Coach. At Mortgage Coach, Dave's thesis is that a loan officer who can deliver advice is much more valuable than a loan officer that can just deliver price. Ultimately, Mortgage Coach is a SaaS company that helps mortgage professionals achieve higher levels of success through mobile apps. Through these tools, Dave and his Mortgage Coach colleagues help clients deliver better advice and tangible value to home buyers, lenders, and realtors.  
Want to learn more from Dave about becoming a modern mortgage and real estate advisor?
The story continues at dubb.com.
Watch the full Livestream episode here:
Listen to the full podcast here:
Listen to this podcast on the platform of your choice here.
Learn more about Dubb at https://dubb.it/upLK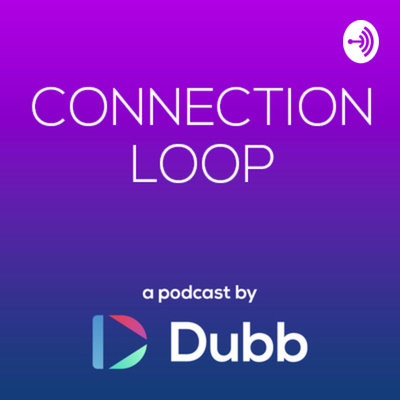 Subscribe to Dubb's Connection Loop Podcast
Connection Loop is a podcast hosted by Dubb Founder, Ruben Dua. The show focuses on the stories of leaders, innovators, and friends — all in a conversational format. This show is brought to you by dubb.com.