If your company sells products or services to other businesses, it's vital to understand your customer. Today's B2B tech buyer is sophisticated and much different than in the past. So how do you connect with these B2B tech buyers and generate more sales? In this episode of Connection Loop, Dubb Director of Partnerships Toni Bubb sits down with Vinay Bhagat, the founder and CEO of TrustRadius. Topics discussed in this episode include the following: 
Startup life is a roller coaster. Even if you have a stellar product or service, there are going to be obstacles that you'll need to overcome. These obstacles are not permanent or insurmountable, yet you need to be prepared to put in some hard work to bypass them.

 

Entrepreneurship is a team sport rather than an individual sport. Our society often lionizes the solitary entrepreneur who defies all odds and achieves massive success. The reality can't be further from the truth. Ultimately, entrepreneurs need to rely on their rockstar colleagues to achieve their goals.

 

A key exercise is to step back and truly understand what your buyers want from you today. Step into their shoes and recognize the problems that they need to be solved. With over 60% of today's B2B buyers being Millennials, it is also useful to look at demographics when completing this exercise. By doing this, you can increase your chances of making more sales.

 

Rest assured that today's B2B tech buyer is completing extensive research on you. This may be before they contact your organization or right before they make the decision to purchase your product or service.

 

Critical reviews aren't the worst thing in the world. In fact, if people don't see critical reviews, they may not trust your concept as a whole. The absence of negative feedback may mean that people don't trust the content or your buying cycles.

 
This is a great episode for sales and marketers that are trying to better understand their customers and generate more sales. Even if you sell to consumers, this discussion contains key insights that you can use in your day-to-day work. We hope you enjoy the episode!
Vinay Bhagat is a technology entrepreneur who has a passion for taking on important challenges. Most recently, he is the founder and CEO of TrustRadius. TrustRadius is a customer voice platform that helps professionals research B2B technology products and services, helps vendors accelerate demand and sales, and deliver stronger products. Before launching TrustRadius, Vinay founded a company called Convio, which was the leading provider of SaaS solutions to the nonprofit sector. Convio scaled to over $80 million in revenue, 450 employees, went public in 2010 and was acquired for $325 million in 2012. 
Want to learn more from Vinay about adapting to today's B2B tech buyer?
The story continues at dubb.com.
Watch the full Livestream episode here:
Listen to the full podcast here:
Listen to this podcast on the platform of your choice here.
Learn more about Dubb at https://dubb.it/upLK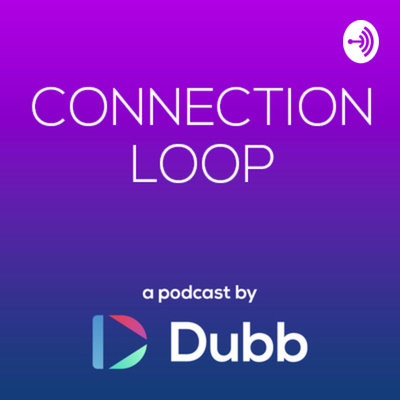 Subscribe to Dubb's Connection Loop Podcast
Connection Loop is a podcast hosted by Dubb Founder, Ruben Dua. The show focuses on the stories of leaders, innovators, and friends — all in a conversational format. This show is brought to you by dubb.com.