One of the most important themes in sales leadership is accountability. Any organization, whether it is a startup or multinational corporation, must have employees that take accountability for their actions. Even if they don't believe that things are their fault, taking responsibility and accountability can help you and your colleagues develop a certain mindset that can accelerate your organization. To learn more about accountability as a strategy, Dubb founder Ruben Dua spoke with Kristie Jones, the principal of Sales Acceleration Group. In this conversation with Kristie, you will hear many different insights and pieces of advice, including the following:  
Sales accountability is an underrated, yet extremely important component of reaching your sales goals. Without sales accountability, you are not going to attract top talent or reach your revenue goals. There is a cultural piece to this entire discussion, so it is worth your time to analyze your workplace culture to see if you are incentivizing sales accountability or not.

 

Creating a culture of accountability is extremely important. Even if some employees prioritize accountability, there may be others who naturally try to skate by. However, by making accountability part of your workplace culture, you increase your chances of everyone adopting this important trait. While it may take some time, incorporating accountability into your culture can pay off in spades.
It's important for you and your colleagues to set smart goals. At times, these smart goals can be seemingly impossible. By setting high goals, you can still accomplish a lot through failure. Make sure that you are working with your team to set these goals, as mutual goal setting can make it much more likely that you'll achieve those high goals.

 

CRM systems can be highly effective ways of keeping your colleagues accountable. That being said, there is a key caveat here. You must set the expectation that your CRM system is the single source of truth. It takes some time to achieve buy-in from your team, but doing so can help you rely on cold, hard facts to accelerate your organization.

 

Video can be a great tool to use when you are following up on a sales call. Instead of putting everything in writing, you can make it clearer and make your conversations more personal. These types of quick follow-ups can help you stay in touch with key prospects, increase your likelihood of generating more sales, and keep your colleagues accountable.

 
In the end, this is an outstanding conversation for salespeople and managers that want to get much closer to their goals. Whether you are trying to encourage a poorly-performing salesperson or are looking for new skills to become a better salesperson, you will get lots of inspiration from this conversation. Enjoy the episode!
Kristie Jones is the principal of Sales Acceleration Group. At Sales Acceleration Group, she helps small and mid-sized technology companies take their revenue to the next level. Some of the consulting services that she offers at the Sales Acceleration Group include sales training, hiring help, sales management coaching, sales process and strategy review, and interim sales management and leadership. She also spends a significant amount of time doing executive coaching around the topic of creating a sales accountability culture. Ultimately, Kristie relies on her more than 15 years of SaaS sales management experience to help SMBs increase their revenue and achieve their goals. 
Want to learn more from Kristie about accountability as a sales strategy?
The story continues at dubb.com.
Watch the full Livestream episode here:
Listen to the full podcast here:
Listen to this podcast on the platform of your choice here.
Learn more about Dubb at https://dubb.it/upLK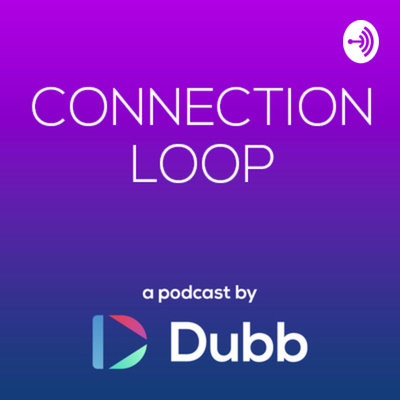 Subscribe to Dubb's Connection Loop Podcast
Connection Loop is a podcast hosted by Dubb Founder, Ruben Dua. The show focuses on the stories of leaders, innovators, and friends — all in a conversational format. This show is brought to you by dubb.com.