Whether you run your own startup or are trying to convert more prospects to meet your sales goals, you will want to spend time perfecting your sales skills. Being able to persuasively and confidently pitch your product or service can take your career to the next level. Moreover, it can help your business overcome its rivals and obtain more market share. But while we all know we should improve our sales skills, it can be difficult to find the time to improve.
We'd like to help spark some ideas by sharing our conversation with Richard Moore. Richard is a startup consultant, investor, and sales coach. After working 60-hour weeks in London, Richard decided to go out on his own. He helps his clients become more persuasive and get massive traction after launching their businesses. 
Richard and Dubb founder Ruben Dua touch on a variety of topics in this episode. Some of the topics discussed include why more people should think of adversity as a positive catalyst for good, why studying behavioral psychology can be an unfair advantage in the world of sales and persuasion, Richard's process when helping his clients become more persuasive, Richard's "Three C's," and how Richard and his team use the power of video to find new clients and help users become better communicators. Richard's insights are truly illuminating, whether you are trying to convert an important prospect or simply trying to be more persuasive in your day-to-day life. 
Want to learn more from Richard Moore? The story continues at dubb.com.
Watch the 10-minute video here:
Listen to the full podcast here:
Listen to this podcast on the platform of your choice here.
Learn more about Dubb at https://dubb.it/upLK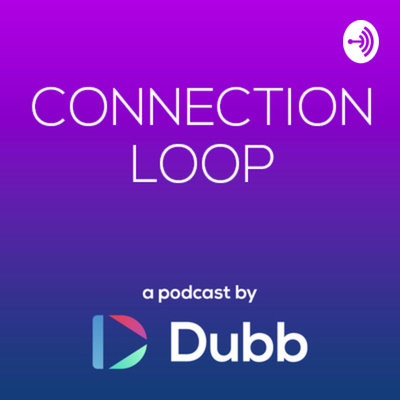 Subscribe to Dubb's Connection Loop Podcast
Connection Loop is a podcast hosted by Dubb Founder, Ruben Dua. The show focuses on the stories of leaders, innovators, and friends — all in a conversational format. This show is brought to you by dubb.com.