In this episode, we go on a deep dive with Brian Schulman of Voice Your Vibe. He was born a baby of only 1.5 pounds. In his early childhood, he was diagnosed with Tourette's syndrome and underwent bullying in school. Once he found his voice, his creativity, and his confidence to express himself, he realized he had tremendous potential. Now, in his own words, he is very comfortable being uncomfortable. He has become a leader in his community and an inspiration to so many people that want to leverage video to share their brand story. In fact, he's posted a video nearly every day for the last 15+ years. This podcast explores adversity, existentialism, and the reality that life is 10% what happens to you and 90% of how you react to it. After all, your vibe gets your tribe, voice is your vibe.
The story continues on dubb.com.
Watch the 10-minute video here:
Listen to the full episode here:
Listen to this podcast on the platform of your choice here.
Learn more about Dubb at https://dubb.it/upLK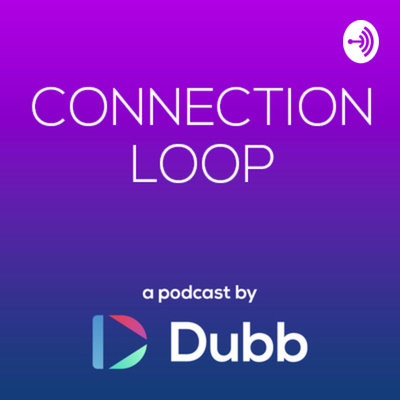 Subscribe to Dubb's Connection Loop Podcast
Connection Loop is a podcast hosted by Dubb Founder, Ruben Dua. The show focuses on the stories of leaders, innovators, and friends — all in a conversational format. This show is brought to you by dubb.com.
Get a Free Account on Dubb!
Create actionable videos and pages that help grow your business. Free trial with no credit card required.  Well… What are you waiting for?