Linh Podetti is no stranger to struggle, growing up fast and learning things the hard way. As a child of immigrant parents from Vietnam, there were always high expectations and standards of how she was supposed to be and what she was supposed to do in her life. Her standards were high because it was probably abundantly clear that she had great potential and a great calling.
Though she had early plans of paving her own road and doing things her way, her life plans were altered when she became a single mother at a young age. She saw this as a calling and took it as inspiration to not give up on being an entrepreneur and helping people in the process–while still putting family first.
One of Linh's first businesses was an e-commerce store that specialized in nail polish. Through this experience, she learned the value of video marketing, outsourcing, and providing long-term value to her clients. She eventually pivoted to a service-based agency business where she could provide the done-for-you marketing service that she always yearned for in her own business.
Now Linh's two successful businesses are affording her the calling and lifestyle she always wanted. Her first business offers high-quality explainer video productions and the other provides full-service outsource staffing and management services.
One of her biggest mantras is creating a culture around mutually beneficial relationships and growth opportunities. In fact, she created her own model called the very thing that she is passionate about for herself and her clients: GROW.
Guide
Recruit
Operate
Whole-heart
The purpose of this system is to empower her clients to retain highly engaged, long-term team members that help the business grow continuously.
An important mantra to remember is best stated with the words of Theodore Roosevelt, "Nobody cares how much you know until they know how much you care."
Listen to this podcast to explore ways you can empower your current team and bring on new members that help you grow your business. The story continues on dubb.com.
Watch the 10-minute video here:
Listen to the full podcast here:
Listen to this podcast on the platform of your choice here.
Learn more about Dubb at https://dubb.it/upLK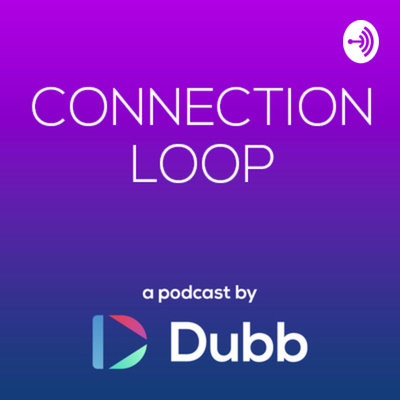 Subscribe to Dubb's Connection Loop Podcast
Connection Loop is a podcast hosted by Dubb Founder, Ruben Dua. The show focuses on the stories of leaders, innovators, and friends — all in a conversational format. This show is brought to you by dubb.com.
Get a Free Account on Dubb!
Create actionable videos and pages that help grow your business. Free trial with no credit card required.  Well… What are you waiting for?