David Beckett did not win Time's person of the year like Greta Thunberg, nor did he deliver a Ted Talk on how to save the planet at age 14 like Boyan Slat. David is not trying to combat climate change or clean our oceans…
What he is doing is helping people to gain the skills and confidence to accomplish any vision they have. David is a public speaking and pitch coach. The best thinkers, innovators, and visionaries all have something in common. They are great presenters. Think about Bill Gates, Mark Zuckerberg, Elon Musk, Jeff Bezos, Satya Nadella, Reid Hoffman, Jeff Weinberg, Steve Jobs, and so many more…
David has helped entrepreneurs, visionaries, and everyone in between to present better digitally or on stage. He is the creator of PitchCanvas, a proprietary method to deliver a presentation. He has won accolades for his work, most recently winning, Freelancer of the Year, and Present your Startup competition.
Every single one of us needs to know how to present–how to communicate ideas and an execution plan, and to call people to action to support our vision. Whether it's in front of one other person or an auditorium, public speaking is a key to success.
Listen to this podcast to learn how to be a better speaker, and how to get happier in the process with David Beckett. The story continues on dubb.com.
Watch the 10-minute video here:
Listen to the full podcast here:
Listen to this podcast on the platform of your choice here.
Learn more about Dubb at https://dubb.it/upLK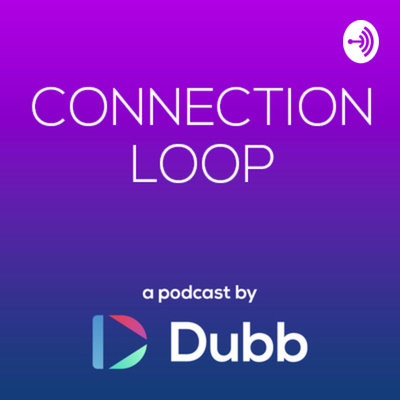 Subscribe to Dubb's Connection Loop Podcast
Connection Loop is a podcast hosted by Dubb Founder, Ruben Dua. The show focuses on the stories of leaders, innovators, and friends — all in a conversational format. This show is brought to you by dubb.com.
Get a Free Account on Dubb!
Create actionable videos and pages that help grow your business. Free trial with no credit card required.  Well… What are you waiting for?