Are you looking to get the most out of Google Lens? Or are you hearing about Google Lens for the first time and are curious about how it can improve your work life? If so, I am happy that you are here. Google Lens is a fantastic tool that can help you become more productive throughout your day. Yet while Google Lens can be helpful for all working professionals, it is often overlooked or ignored.
In this post, I want to take a deep dive into Google Lens. Specifically, we are going to discuss what Google Lens is and how you can leverage it in your professional life. Whether you are the CEO and founder of your company or are an entry-level employee in your organization, I am confident that Google Lens can play some part in making your life easier and helping you accomplish your career goals.
A Basic Overview of Google Lens
Before we dive into how you can leverage Google Lens in your own business, it is important to have a firm grasp of what it is and what it can offer. The best way to start is to go to Google Lens's website. There, you will see that Google Lens lets its users "search what you see." Through this, you can explore what is around you in an entirely new way.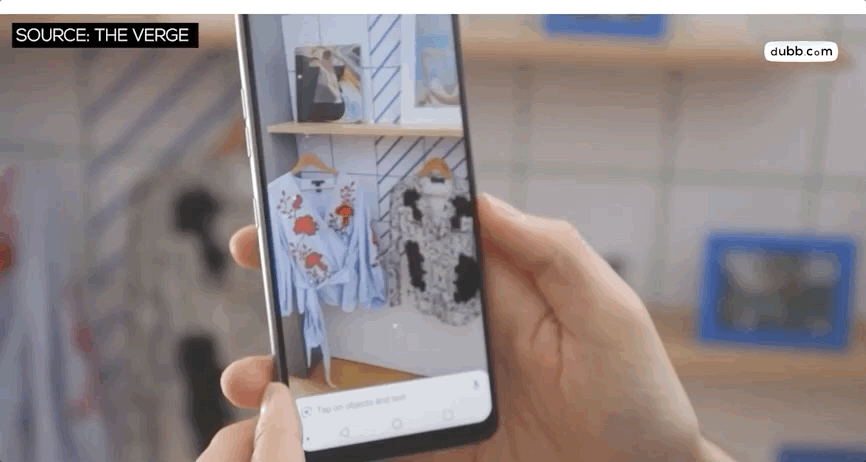 Using Google Lens and your smartphone, you can do so many different things. For example, you can scan and translate text. You can translate that text in real-time, whether you want to look up certain words, add events to your calendar, or call a certain telephone number. You can also use Google Lens to explore nearby places. Using the app, you can learn more about the popular landmarks in your city. You can do things like see ratings, hours of operation, historical facts, and even more. You can even use Google Lens to find a new look that you like. 
Basically, this product gives superpowers to the camera on your phone. It is not specifically for recording content, but it is for understanding and digitizing the world around you. In the end, there are many different use cases by using Google Lens. To see other examples, you can click here. 
The best way to learn about Google Lens, however, is to use it yourself. You can find download instructions by clicking here. You will see that Google Lens has a dedicated app on Android devices. For iOS devices, Google Lens is integrated into the official Google iOS app. In other words, by downloading that app, you get automatic access to this product.  
The Use Case for Business People
So while Google Lens is an awesome tool in and of itself, you may be wondering about the use cases for Google Lens in the business world. After all, it's cool to be able to use Google Lens's technology to learn about certain buildings in your city. It is quite another thing to use Google Lens to help you grow and scale your company. 
The good news is that there are plenty of different ways to use Google Lens for your business. The awesome thing about brand new technology is that there are so many use cases that we aren't even thinking of right now. That being said, there are some immediate use cases that you can leverage right now. Better yet, these use cases can help you speed up the workflows that you encounter throughout your workday. 
Learning New Concepts
The first is pretty straightforward. Using Google Lens, you can easily learn new concepts that you are reading about. Basically, what you can do is tap on any text that you are scanning and get a quick definition or explanation of that text. 
While this may not seem like a big deal right now, it can come in handy in a wide range of situations. For example, let's say that you are just about to meet a new prospect and are doing some initial prep work. In your reading, you come across an idea or concept in that prospect's background that you haven't yet heard of before. Using Google Lens, you can easily tap on that unfamiliar idea or concept and get a quick explainer. You can even use it if you are reading a physical document (say a contract) and need further details on a confusing or unfamiliar term. Instead of going into Google and typing out some keywords, you can simply open up Google Lens, scan the text, and rapidly get an answer. 
So ultimately, feel free to rely on Google Lens to quickly learn about new concepts that you are reading about. It can save you some valuable time as you are completing any type of due diligence.  
Copy Text From the Real World
Next, there is a business use case that is tremendous for entrepreneurs, managers, and employees alike. It is the ability to copy text from the real world and then send it to one of your computers. This is a fantastic way to save time and be more productive.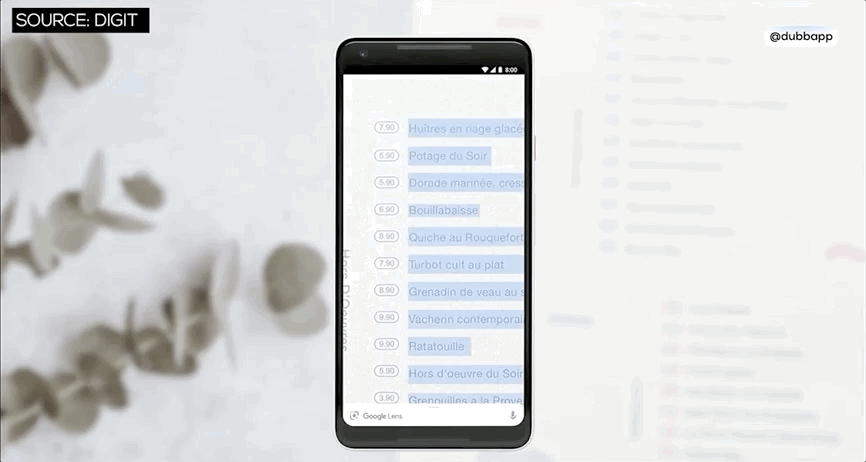 There are so many ways to use this feature. As just one example, you can use Google Lens with your handwritten notes. If you attended a meeting and jotted down some important notes, there's no need to go into your computer and type them out. Instead, you can use Google Lens to capture those notes and automatically send them to your desktop or laptop. This saves you both time and the frustration of having to separately type out your handwritten notes. With Google Lens, however, you need to be careful about writing your notes. Google Lens can only read your handwritten notes if they are clearly written out. If you have messy handwriting, you may find it hard to use this software. On the contrary, if you have good penmanship, Google Lens is a great alternative for scanning and digitizing your notes.
Along with scanning and digitizing your notes, you can use this feature to scan baked-in images and pull editable text right out of it. When I say "baked-in images," I mean files like JPEG or PNG files. Essentially, you need to use a file that you can import directly into Google Lens. From there, Google Lens will scan the file and then pull the text out. Once you have decided which text to extract, you can easily send that text anywhere you like. To do that, simply copy and paste that text into the Chrome browser that you are signed into. It's that easy.
As you can guess, this feature can be useful in many different circumstances. Circling back to what I said earlier, it can be a useful way to digitize notes that you take throughout the day. Assuming that they can be captured by Google Lens, you can capture those notes and send them to your personal archives. You can also send them via email if you'd like.
Beyond your handwritten notes, however, you can use this feature to capture text from handouts that you receive. For instance, if you are attending a conference or some other event, you may receive pitch decks or other paper-based material. In the old days, you would have to keep the paper and hope that you wouldn't lose it. With Google Lens, however, you can easily pull out your cell phone, capture images of the paper, and then have the text be sent wherever you want. Ultimately, it is a great way to keep you organized if you are on-the-go and getting hard copies of documents.
Not only that, but you can leverage this feature to quickly create calendar events. If you receive a handout that has a list of upcoming events or meetings that you plan on attending, you can quickly capture those events and add them to your calendar. Instead of needing to manually open up your calendar app and type out all of the event details, Google Lens can do it for you. 
You can use this product to scan links or URLs that you see in the physical world. While you can certainly open up your mobile browser and type in the URL, Google Lens can help you bypass this step. Google Lens is also an option if you want to scan a barcode and look at different prices for a product. If this is relevant to your industry, barcode scanning can be a great way to quickly get information about a specific product. Even if it isn't, however, this can be a helpful tool when you are shopping for your business. 
Finally, this text-copying feature is a great option if you are receiving physical business cards. Even though we live in a digital-first world, there are some situations where you may receive a business card from a prospect, vendor, or someone else. In these cases, you can pull out Google Lens, capture the business card, and have the card's information available wherever you want.
A Quick Aside About Dubb
These are just some of the ways that you can leverage this feature. Truthfully, however, these paper-based documents are outdated now. While business cards and physical event invitations are still being passed around, there is a better way to exchange all types of information. It is probably better to just send an email or use our company, dubb.com, to send a video message.
Emails are often the default communication method. Yet while emails can be an effective way to communicate, a quick video can be even more effective. As I've discussed in many other blog posts, video provides so many benefits that you can't capture in text. These include things like the ability to leverage visual storytelling and the ability to showcase your personality. Authenticity is the name of the game here, and it is difficult for your authentic self to come out in an email or other text-based communication. Not only that, but quick videos are excellent ways to invite people to events.
Using a tool like Dubb, you can leverage all of these benefits of video. If you want to invite someone to an event using Dubb, for instance, you can easily add an RSVP or calendar booking option to your automatically-generated video action page. Upon watching your video, the viewer can easily let you know that they are coming or even contact you to learn more information about the event.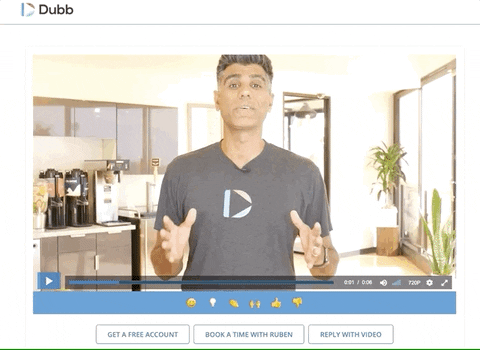 This is just one use case where Dubb can help you leverage the digital over the analog. If you would like to learn more about Dubb and how it can help your business, click here. You can also click here to register for a free 14-day trial of Dubb.  
Translate Languages
So getting back to use cases within Google Lens, there is one more notable use case that is particularly helpful for business people. That is the fact that this product lets you translate virtually any text. Ultimately, you can use Google Lens to understand any language that you see in the real world. 
This feature can serve you well in a whole host of situations. Most prominently, you can rely on Google Lens when you are traveling abroad. Whether it is for business or pleasure, Google Lens, along with Google Translate, can make your trip much easier. You can do everything from read signs and maps to menus at restaurants or bars. This works with almost entirely any language, so you can rest assured that you won't be totally lost when traveling to a new city or country. By holding up Google Lens, you will easily recognize and understand what is happening around you.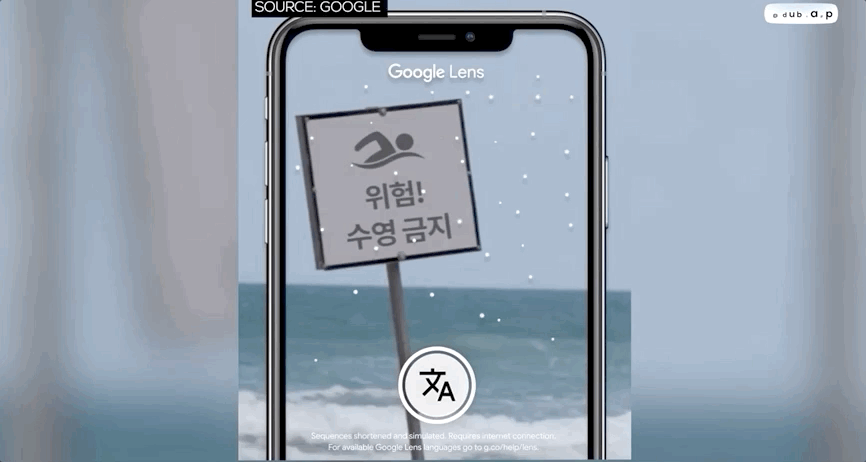 Taking Advantage of This Excellent Tool
Ultimately, I think that we are living in the future. There are so many tools out there that can make us more productive, more efficient, and more satisfied with our work. As you can see, one of those tools happens to be Google Lens. Google Lens lets you do a whole host of things that can make your workday much easier. Whether you are trying to translate a new word that you see in a foreign country or wanting an easier way to digitize business cards that you've received, you should definitely check out Google Lens. It's completely free, so there's no risk in giving it a try!
While you're at it, I also recommend that you try out Dubb. Dubb is a fantastic tool that can help you build brand equity, find new clients, and generate more sales. You can see a quick overview of Dubb's features by clicking here. That said, like Google Lens, the best way to learn about Dubb is to try it out for yourself. Click here to access a 14-day free trial of Dubb.