Here's the deal, everyone wants to go viral. We've all seen some great success stories. Funny characters and a compelling story is all that it takes to make a video go viral and boost revenue for your business. Well, it's not that simple. Today on The Daily Dubb we interview Benton Crane the CEO of Harmon Brothers aka the masters of producing viral commercials. The Harmon Brothers have produced some of the most successful viral video ads that we've seen on the Internet, including ads for Squatty Potty, Purple Mattress, Chatbooks and more. But there's a science to it. There's a method that allows The Harmon Brothers to make experiments, realize failures, and ultimately experience success. Watch the whole episode for critically important tips and tricks directly from the unicorn's mouth. Thanks Benton for an amazing interview and look forward to working with you!
Listen to this podcast from Dubb with the CEO of Harmon Brothers, Benton Crane, to explore how to go viral. Helping generate over 1 billion views and $300M in sales, Harmon Brothers' viral video productions include Squatty Potty, Purple Mattress, ChatBooks, and so many more. The story continues on dubb.com.
Listen to the full episode here:
Subscribe to the Connection Loop podcast on the platform of your choice here.
For a free trial to Dubb, the video communication platform, click here.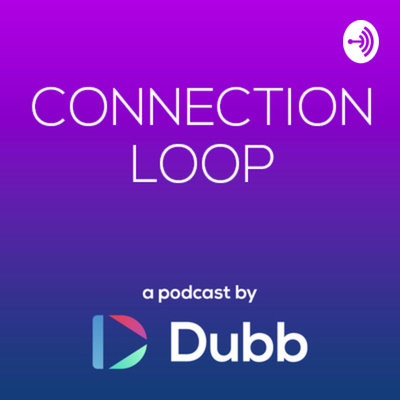 Subscribe to Dubb's Connection Loop Podcast
Connection Loop is a podcast hosted by Dubb Founder, Ruben Dua. The show focuses on the stories of leaders, innovators, and friends — all in a conversational format. This show is brought to you by dubb.com.