Did you know that the vast majority of issues that we have interpersonally, and in the workplace can be traced back to childhood trauma? Violet Rainwater is on a massively important purpose. Her realization years ago was that so many of us suffer from childhood trauma, and as a result, we have become limited in reaching our true potential. The problem is that most people don't talk about this in the workplace. We focus on our reactions, the limitation of resources, egos, and mostly superficial items.
Violet believes that if we all took a moment to go deep inner personally, to become more self-actualized, and to be vulnerable to share about the traumas that we've gone through, we have a much better chance of thriving in the workplace, realizing our true potential, and ultimately being happy. There's something called complex PTSD (Post-traumatic stress disorder), which happens over a long duration. Listen to this podcast toe. Learn how you can tap into skeletons in your closet that are holding you back. The results might astound you.
The story continues on Dubb.com.
Watch the 10-minute video here:
Listen to the full podcast here:

Listen to this podcast on the platform of your choice here.
Learn more about Dubb at https://dubb.it/upLK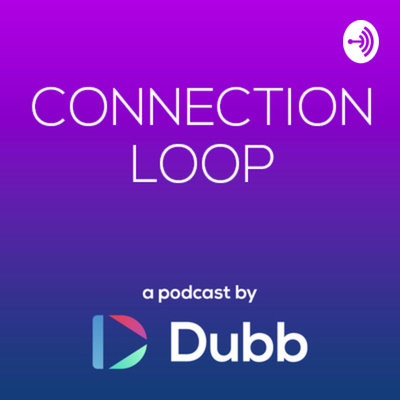 Subscribe to Dubb's Connection Loop Podcast
Connection Loop is a podcast hosted by Dubb Founder, Ruben Dua. The show focuses on the stories of leaders, innovators, and friends — all in a conversational format. This show is brought to you by dubb.com.
Get a Free Account on Dubb!
Create actionable videos and pages that help grow your business. Free trial with no credit card required.  Well… What are you waiting for?