Covideo Pricing Guide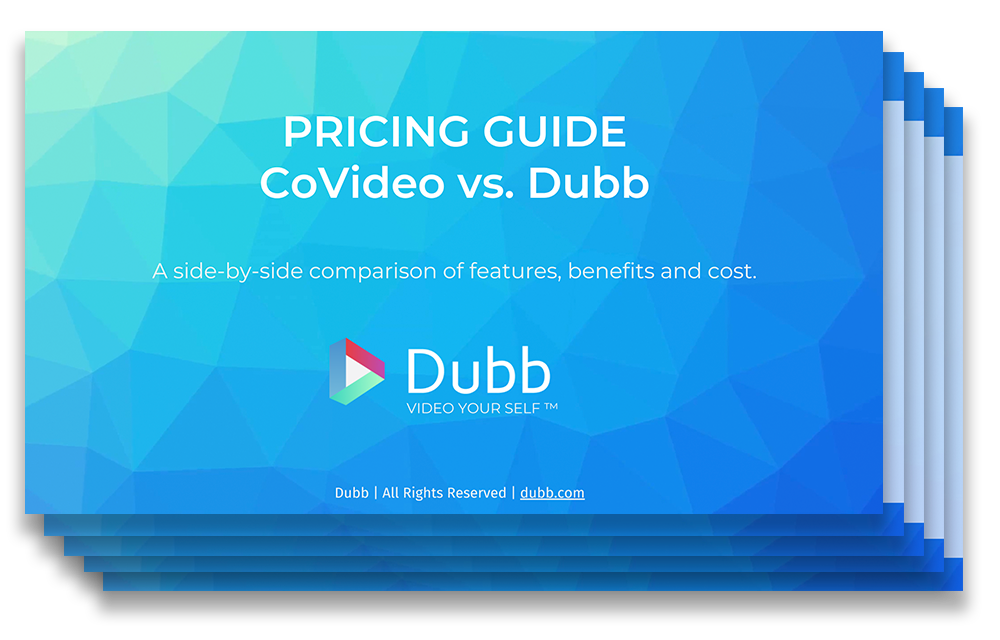 Are you interested to learn about Covideo pricing and how it compares to Dubb?
Download this free pricing guide to get a detailed analysis on cost, comparisons and features of Covideo vs. Dubb.
What You'll Learn in this Pricing Guide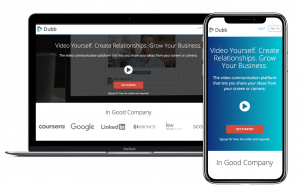 About Dubb
Dubb is a video communication platform that lets users send personalized, trackable videos. The Dubb platform simplifies video sharing with a Chrome Extension, Outlook Add-In, mobile app and website that allow users to share and track screen and camera videos. Dubb offers a free 14-day trial with no credit required.