Adding a video to your email, social media post, or any part of your marketing campaign can boost engagement and conversion rates. And there are a ton of video communication tools out there for this purpose. 
In this article, we'll be looking at a head-to-head comparison between a popular video communication and hosting platform, Covideo and Dubb — a solid Covideo competitor.
Let's start out with what they both have in common.

Similarities between Covideo and Dubb
Covideo and Dubb are fairly similar and have a suite of tools that perform almost the same functions. Let's see how they stack up when it comes to video creation tools, flexibility, and tracking abilities.
Video Creation Tools

Chrome Extension

Browser extensions help users access some of their favorite tools within the browser itself rather than cycle between different apps.
Both Covideo and Dubb have similar Chrome browser extensions that allow users to easily create and share videos. With the browser extension, you can record videos in different modes and even carry out some real-time editing.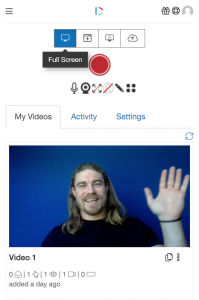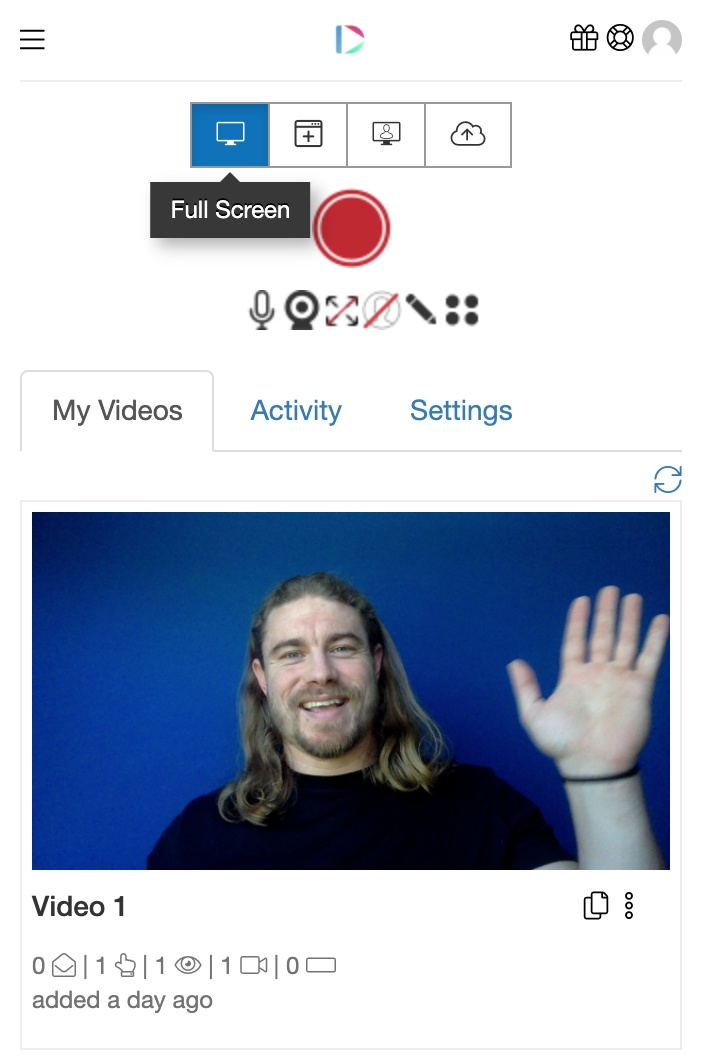 The webcam-only mode is better suited for recording presentations with a focus on the speaker, while the screen-sharing option is better suited for demonstrations. This mode allows you to record your screen — either the full desktop or a specific tab. And if you would prefer to show the speaker in the videos, it's possible to record with both the webcam and the screen at the same time.

Asides recording capabilities, there are other useful tools included in the browser extensions;
Annotation Tool
A useful feature that Dubb includes in its extension is the annotation tool. While recording, you can easily highlight, underline, or circle certain things on your screen with a few clicks. This comes in handy when you need to point out specific details in your presentation and get your point across clearly and quickly.
Pause and Resume Feature
Another thing Dubb's chrome extension gives you is the ability to pause/resume video recordings and resize your webcam anytime during the recording session. This way you can deliver better presentations and direct your audience's attention to the screen or speaker when necessary.
This feature will eliminate the need for editing after recording, as you're doing it in real-time.
Resize Webcam
While Covideo limits users to record in only one mode for each session, Dubb's chrome extension is flexible and gives you more room. You can resize the webcam at any point.
Although both platforms have a Chrome extension that makes it easy to create videos, they differ in some way and Dubb has a slight edge in functionality in this comparison.
Gmail Add-On
Covideo and Dubb have similar Gmail add-ons to enable you to create and send videos directly from Gmail — this saves you time from cycling through different apps while working. Dubb's advanced analytics will display the time a video was watched, how much of the video was watched and other useful performance data.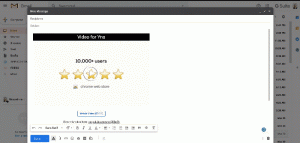 With Dubb's Gmail add-on, you can send one-to-one videos with a specific contact or run campaigns where you send videos in bulk to multiple recipients — all directly from the email window. There are also multiple sources to select the videos from — recording, adding a link from YouTube, accessing your library of pre-recorded videos.

After selecting the video, users can add personalized text (that is tailored to the viewer) over the preview thumbnail. This is a key feature that differentiates Dubb's add-on from Covideo's.
Mobile Apps
Both platforms offer a mobile app (available for IOS and Android) that lets users create and upload videos. 
Covideo's mobile app is especially useful when you are working away from the office and lets you easily record and send videos on-the-go. You'll also get access to basic tracking data where you will be notified when the recipient watches the video.
What makes Dubb's mobile app steps ahead of Covideo's is its versatility and powerful editing features such as splicing multiple clips together, adding music, text overlay, and a lot more.
Ultimately, Dubb users can use their mobile devices to create high-quality videos, upload them directly to the platform, and view the performance of their campaigns from the analytics area.
Landing Page Builder
Another aspect of customization that is worth comparing is the landing pages where the videos are hosted.
Covideo offers two ways of sharing videos — using website overlay or through their video pages. The website overlay feature gives users more flexibility for custom branding as the videos will be displayed as a layer on their website. This reduces distractions and the chances of losing traffic (after watching the video, viewers will still stay on the website).
Both Covideo and Dubb make creating landing pages easy with several pre-built templates, but there are some limitations while customizing Covideo templates. Users can edit their pages after selecting the desired template — you can edit the landing pages to match your brand by adding custom logos and tweaking the CTA button and other assets. Dubb offers this same functionality including editable color schemes and even takes it a step further.
While Covideo users are limited to link based CTA buttons, Dubb lets you customize multiple buttons for different purposes. This gives your viewers the option to perform different actions — anything from filling out forms to downloading files.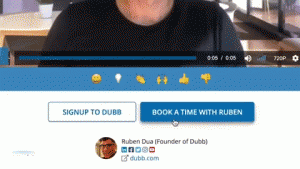 It doesn't stop there. Dubb makes engaging with viewers even easier by allowing you to integrate your calendar app and Facebook messenger. This way, your viewers can easily book a meeting or start a conversation without leaving the page.
Even though both platforms offer similar features like the ability to collect video replies and landing page customization, Dubb appears to be more flexible and takes the lead in this category.  
Hosting and Embedding Options
When it comes to hosting and embedding, both Dubb and Covideo offer a good level of functionality. Users of both platforms will get unlimited hosting and standard embedding options with the flexibility to customize the pages and video playing settings.

Covideo gives you basic embedding options with the ability to edit and customize only the size of the embedded video. Once you've set the desired dimensions of the video, you can copy the HTML code or the URL for embedding.
With Dubb on the other hand, there's also a similar process of embedding videos but with higher flexibility. Dubb offers two options for embedding videos — the regular mode and the widget mode. Just like Covideo, the regular option allows users to set the desired size of the video for embedding with the option for adding CTA buttons, keeping the sound on, and auto-playing the video.
The extra embedding feature that gives Dubb an edge over Covideo is the widget embedding option. When selected, this allows the users to set the desired position of the video and it becomes dynamic rather than static. The video follows the viewer as they scroll down the page so they can explore the rest of the page without losing their attention.
Tracking
Keeping track of performance and measuring results is a crucial part of running a campaign. Both Covideo and Dubb offer a similar degree of tracking, but Dubb provides deeper analytics.  
Both platforms allow users to see key details like specific recipients who watched the video, the percentage viewed, and links viewers clicked on. And Dubb also lets you keep track of activity from your automation campaign (which we'll go over in a minute).


One thing that's worth mentioning though is that Covideo users are limited to sending videos from Covideo's server. As a result, the sender's name will appear as "Covideo" in the recipient's inbox.

But with Dubb, you can send out videos from your server with your personalized sender name. This can positively impact your campaign as the sender is something people consider before deciding if a message is worth opening in the first place.

Overall, both platforms offer insights about the performance of your campaign that can help you identify which areas to focus on improvement.
Major differences: here's what you'll get with Dubb 
LinkedIn Integration
Dubb integrates with LinkedIn and makes it possible to create and send videos directly from the LinkedIn platform using an add-on. This comes in handy when you need to quickly access your library of videos, check activity and it saves you time from cycling through different apps while working.
The add-on has the same functionalities as the Gmail integration and gives you access to the recording tools — including the annotation tool, personalization tools, and analytics as well. So creating and sharing videos directly on LinkedIn is something Dubb offers that isn't available on Covideo at this time.
Powerful Marketing Automation

Asides limiting users to send emails from the Covideo server (thereby showing recipients "Covideo" as the sender name), Covideo also limits sending emails to 1,000 emails per day.

On the flip side, Dubb lets you send emails either through Dubb's server or anyone of your choice with full customization to fit your brand and without a daily sending limit. You'll also get analytics to see the performance of the entire campaign.
While Covideo offers some level of email and SMS marketing automation, Dubb's powerful marketing automation takes distribution to a whole new level. With Dubb's automation, it's easy to build out a simple or complex sequence for sending out emails and text messages. You can include delays, if/then statements, and specific tags. 
Contacts can also be segmented based on their activity, so it delivers the right message to the right person.
To make sharing as efficient as possible, there is an editable email template. This can be formatted as needed and personalized with texts, links, and custom thumbnails. If used effectively, these elements will dramatically improve your response and click-through-rate.
This level of automation and most importantly, flexibility, is currently not available on Covideo, so Dubb takes the lead in this category.
Pricing
Even though there's a lot of similarity between Covideo and Dubb, there are major differences that put Dubb ahead in a side-by-side comparison. After comparing the features and benefits both platforms offer, a key factor to consider before purchasing is pricing. 
Covideo offers a straight pricing plan that starts out at $69/month and doesn't include custom landing page design. There's also the option of billing annually at $588/year, which reduces the price to $49/month. 
For business use, it's recommended you pick a plan that has all the important features. Your organization will most likely need things like a shared team folder, customizable video pages, and branding, as well as editable CTA buttons. That being said, Dubb's comparable "Pro" plan offers the same features and more for $40/month or $384/year. This pricing is about 40% less than Covideo. There's also more flexibility to customize CTAs and include your calendar in the video pages. Plus, Dubb's sales team occasionally offers the opportunity for discounts for bigger teams.
Users who are sitting on the fence do not have to pay full price to get access to both platforms. Covideo and Dubb, offer free trials to test-run the platform and see if it's a good fit for you.
Your credit card isn't required for the free trial, so there's no commitment on your part at all.
Conclusion
Covideo competitor, Dubb, offers all the functionalities that Covideo offers and more. You'll get more flexibility to create, customize, and share your videos for better engagement. But it doesn't stop there.
Dubb's powerful automation will help you manage and segment your contacts. This way you automatically send the right message to the right audience to boost your conversion rates.
Then you get to use its advanced analytics tool to keep track of your performance and plug any leaking holes in your campaign.
So we've seen clearly that as a Covideo competitor, Dubb offers a lot more features and tools all in one place. And at a lesser price too.
If you'd like to test out Dubb's powerful tools to boost engagement and conversion rates on your campaign, start a no-commitment free trial here.